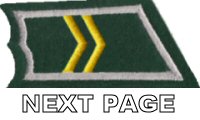 RIFLES PART 2:
Pre World War 2 Finnish Mosin-Nagant Designs
7,62 mm Infantry Rifle M/91-24 "Lotta-rifle":
PICTURE: Suojeluskunta M/91-24 infantry rifle. Notice stepped rifle barrel. (Photo taken in Sotamuseo). CLICK THUMBNAIL TO SEE LARGER PIC (42 KB).
| | | | |
| --- | --- | --- | --- |
| Calibre: | | 7,62 mm x 54 R | |
| Length: | | 1305 mm | |
| Barrel length: | | 800 mm | |
| Weight: | | 4,2 kg | |
| Magazine: | | 5, non-removable | |
| Official abbreviations: | | "7,62 kiv/91-24" and "762 KIV 91-24" | |
| Country of origin: | | Finland | |
| Prototype: | | 1923? | |
| Production: | | 1925 - 1928, total amount about 26,000. | |
Finnish use: In essence infantry rifle m/91-24 was Finnish Civil Guard developed long rifle directly based on M/91 infantry rifle with new rifle barrel and some small improvements. While this was originally Civil Guard rifle model, during World War 2 it served with Finnish Armed Forces along other Civil Guard weapons transferred to Armed Forces in mobilization of year 1939.
For all practical purposes this rifle can be described as slightly improved version of M/91 infantry rifle equipped with new rifle barrel and manufactured for Suojeluskunta (Finnish Civil Guard). In early 1920's Suojeluskunta made alarming observation that much of the 70,000 M/91 rifles in its inventory at that time had rifle barrels, whose bore was in such a poor shape that the rifles were hardly fit for service anymore. At the time Finland had no industrial plants with any experience about mass-production of rifle barrels. SAT (= Suomen ampumatarviketehdas = Finnish Ammunition Factory) had manufactured small (maybe 100 - 200 rifle barrels total) experimental production run of M/91 rifle-barrels around 1919 - 1920, but quality of the rifle barrels they had manufactured had left much to be desired. Also Tikkakoski factory did not start making rifle barrels until year 1925. Civil Guard had established its own repair shop for firearms to Helsinki in year 1919 and later it would develop into SAKO factory which would started manufacturing rifles, but at the time the company was still only rather small repair shop in Helsinki and was not capable for rifle large-scale barrel manufacturing. Hence the orders for rifle barrels were placed to established Swiss and German manufacturers.
The first order that Civil Guard made for new rifle barrels was for 3,000 rifle barrels and made to Swiss factory S.I.G. (Schweitzerische Industrie-Gesellschaft, Neuhausen) in April of 1923 along 500 rifle barrels for Japanese rifles. Next year additional 5,000 rifle barrels were ordered from S.I.G. and a separate order for rifle barrels was made to consortium of German manufacturers, referred as Venus Waffenfabrik, which delivered another 5,000 rifle barrels. In other words the first three orders contained 13,000 rifle barrels, which were ordered in 1923 - 1924. Two additional orders also for 13,000 rifle barrels total were made to Venus Waffenfabrik (Venus Weapons Factory) in 1925 - 1926 with 8,000 rifle barrels ordered in year 1925 and 5,000 in year 1926. Hence the total number of rifle barrels acquired by Finnish Civil Guard for its M/91-24 barrels was 26,000. German manufacturing consortium referred as Venus Waffenfabrik contained three manufacturers - Venus Waffenfabrik, Oscar Will and Wilhelm Foss, but its deliveries seem to have contained also rifle barrels manufactured by Romerwerke AG. Normally the rifle barrels originating from Venus Waffenfabrik are marked with Böhler Stahl marking to indicate quality of steel specified in Civil Guard's order. Rifle barrel acquisitions for Civil Guard from this consortium were handled through Helsinki-based Finnish company Ase Oy.
While this whole Civil Guard project started as replacement program for replacing worn out rifle barrels of existing M/91 rifles, with improvements being developed it gradually developed into development program that resulted into introduction of new improved rifle model that is now referred as rifle M/91-24. The most visible of these changes was introduction of new thicker rifle barrel. At least the first order of 3,000 rifle barrels to S.I.G was for rifle barrels which were similar to rifle barrels used in M/91 rifles, but later these were replaced with rifle barrel that was about 1.3 mm thicker and had thinner stepped section about 7.7 centimeters (about three inches) long in its muzzle to make the rifle barrels compatible with existing M/1891 (socket) bayonets. Earlier information suggested that the thicker barrel version would not have been introduced until year 1925 and that the first 13,000 rifle barrels ordered in 1923 - 1924 would have been with old barrel profile, while the 13,000 rifle barrels ordered in 1925 - 1926 would have been with new thicker barrel profile. That information was based on set of new barrel blueprints made in year 1925. However later information suggests that the change in barrel profile may have happened already much earlier with only first 3,000 rifle barrels being manufactured with old barrel profile and that even 23,000 of the rifle barrels may have already been with new thicker barrel profile. Installing of new thicker rifle barrel also required barrel channel in rifle stock to be opened up wider and also handguard was modified accordingly to facilitate thicker barrel. In addition locking rings of M/1891 (socket) bayonets reserved for them needed be slightly modified for higher front sight base. The other less visible, but notable changes were new modifications made to rear sight and coil spring added to trigger mechanism.
PICTURE: Photo showing the "step" in barrel of M/91-24 rifle. While the late barrels of M/91-24 were thicker than the ones used in M/91 rifles, the front part of M/91-24 rifle barrel still needed to be in old dimensions to allow using of existing M/91 bayonets (which still needed to be slightly modified for this rifle model). CLICK THUMBNAIL TO SEE LARGER PIC (13 KB).
The rebuild process also provided opportunity to all sort of problems that the rifles may have had. As part of the process each rifle needed to be disassembled for removal of old barrel and then put back together once barrel had been replaced. So when it was done the rifles were also cleaned thoroughly with all broken parts repaired or replaced. If needed rifle stocks were repaired or replaced, but if needed the rifle stocks also had slots made and equipped with escutcheons for leather sling swivels, which Civil Guard used with rifle sling. Unlike with later Finnish rifle designs m/91-24 rifles still retained the same barrel length and basic stock design as in rifle M/91. The basic design of the two rifle models is so similar that separating M/91-24 infantry rifle from infantry rifle M/91 in period photos is typically impossible. While m/91-24 rifle is still a long rifle design, type of which was referred in Finland as infantry rifles (jalkaväkikivääri), later Civil Guard rifle designs M/28 and M/28-30 had notably shorter rifle barrels and rifle stock, which put them in universal short rifle category.
Finnish Civil Guard put considerable effort in developing shooting skills of its voluntary guardsmen and long range rifle marksmanship, so it had keen interest in improving shooting accuracy of rifles in its disposal. Introduction of heavier rifle barrel was one of these improvements, but not the only such improvement for M/91-24 rifles. There were also two other notable improvements introduced for improving shooting accuracy, although to which extent they were implemented to rifles M/91-24 remains uncertain. One of those improvements was introduction of "mouse-trap"-type coil spring added to trigger mechanism for the purpose of improving normally quite insensitive single-stage trigger by making it more sensitive and allow more precise and consistent trigger. This coil spring that may have already been in some scale earlier proved such a success that it was commonly used also in later M/28 and M/28-30 rifles.
Another common improvement introduced with infantry rifle m/91-24 was modification to rear sight. This was performed by adding L-shaped separate rear sight leaf with larger U-notch to rear end of rifle's rear sight tangent to provide better sight picture than with smaller original V-notch of Russian-designed Konovalov rear sight tangent. In addition to these modifications M/91-24 rifles also had their rear sights with range markings modified - Russian range markings were for arschen/arshin ("step", equal to about 0.71 meters), which the Finns replaced with metric markings indicating range settings in hundreds of meters. Suojeluskuntain Yleisesikunnan Asepaja (= Gun Repair Shop of Civil Guard General Headquarters, it later developed to SAKO) took care of installing these new barrels and other modifications in between August of 1925 and early 1928. During this production the role and capabilities of SAKO started to change, since in June of 1927 the former Gun Repair Shop of Civil Guard General Headquarters was turned into independent Civil Guard owned company named Suojeluskuntain Ase- ja Konepaja Oy (Weapons and Engineering Shop of Civil Guard) and later that year moved from Helsinki to town of Riihimäki. In Riihimäki SAKO settled in much larger factory building that had earlier belonged to SAT (Finnish Ammunition Factory = Finnish Ammunition Factory), which was a private company established in year 1918, that had gone bankrupt in year 1926.
PICTURE: Finnish soldier photographed in snow covered forest foxhole holding M/91-24 rifle. Notice stepped rifle barrel. The soldier is wearing Austrian m/17 steel helmet with field cap under it and field tunic m/27. This photograph of unknown photographer was taken in Suistamo in the first days of Winter War. (SA-kuva.fi photo archive, photo number 1686). CLICK THUMBNAIL TO SEE LARGER PIC (111 KB).
Rifle M/91-24 is also commonly referred as Lotta-rifle (Lotta-kivääri). Lotta-Svärd was Finnish nation-wide voluntary defense auxiliary organization for Civil Guard and was a large financier for the purchases of rifle barrels used for these rifles. Year 1923 Lotta-Svärd organization had collected total sum of 545,337 Finnish Marks for this purpose. So due to this the rifle got nicknamed as Lotta-rifle. The rifle barrels started arriving year 1925 and Civil Guard weapons repair shop started installing them to rifles that same year. Year 1928, just after M/91-24 rifle project had ended, Suojeluskunta had almost 25,000 M/91-24 rifles in its inventory. Starting from year 1935 Suojeluskunta members could send M/91-24 rifle issued to them to be replaced with M/28-30 rifle if they paid most of the expenses. Because of this the number of M/91-24 rifles started slow but sure decline. May of 1936 the total number of M/91-24 rifles in Civil Guard inventory was lower than 22,000 and dropped to 19,400 rifles by May of 1939. The grand majority of Civil Guard's rifles (with M/91-24 rifles among them) were transferred to Finnish Armed Forces in mobilization for Winter War in year 1939 and remained in use of Armed Forces for duration of World War 2. Due to requirements of Finnish - Soviet Armistice Treaty Civil Guard was disbanded in November of 1944, which resulted its former rifles remaining with Finnish Armed Forces. To simplify repairs during World War 2 Finnish military had placed M/91-24 rifles into same spare part category with infantry rifles M/91. Because of this in wartime and post-war repairs many of M/91-24 received replacement parts made for M/91 rifles and in this way they lost some of their own characteristics, which now makes it impossible to be certain how common improvements such as sensitivity spring and new rear sight leaf were for rifle M/91-24. Hence it is impossible to verify if these improvements were implemented to all M/91-24 rifles, but the evidence suggests that they were at least performed in wide scale.
7,62 mm Infantry Rifle M/27, "Pystykorva":
PICTURE: Infantry rifle M/27 of Finnish Army. This rifle has the original nosecap. (Photo taken in Sotamuseo). CLICK THUMBNAIL TO SEE LARGER PIC (37 KB).
| | | | |
| --- | --- | --- | --- |
| Calibre: | | 7,62 mm x 54 R | |
| Length: | | 1195 mm | |
| Barrel length: | | 685 mm | |
| Weight: | | 4,1 kg | |
| Magazine: | | 5, non-removable | |
| Official abbreviations: | | "7,62 kiv/27" and "762 KIV 27" | |
| Country of origin: | | Finland | |
| Prototype: | | 1927 | |
| Production: | | 1928 - 1934 (*), estimated total amount some 56,000. | |
(*) Notice: This includes only the actual mass-production era: First deliveries in any real numbers did not happen until year 1930. Manufacturing continued in smaller scale between 1935 - 1938. For example about 300 rifles were assembled from parts in 1937. Bit less than 1,000 rifles were assembled from existing parts in 1939 - 1940. These are all included to total production number.
Finnish use: This was the first domestic rifle model designed for Finnish Army. What is known it was the most common rifle model issued for frontline infantry during Winter War (1939 - 1940), even if it had its share of problems.
Infantry rifle M/27 was first really improved model of Mosin-Nagant made for Finnish Armed Forces, which featured several improvements over old Mosin-Nagant rifles. Experiences from World War 1 inspired numerous countries to start replacing their old long rifles with new shorter and handier universal short rifles. In case of Finland infantry rifle M/27 was the first universal short rifle model. It might be worth noting that Finnish military still referred this rifle as infantry rifle (jalkaväkikivääri), just like infantry rifles M/91 and M/91-24, that belonged to long rifle category, while later universal short rifle designs were referred as military rifles (sotilaskivääri). Hence the Finnish naming system for rifles did not precisely refer into that change.
The basic plan behind improvements introduced with infantry rifle M/27 was a plan of ten design improvements planned by Ministry of Defense Ordnance Department for M/91 infantry rifles in February of 1927. Finnish military was not happy with M/91 rifles, so Rifle Committee had been formed to sort out what should be done in the matter. But the committed failed to reach agreement. Namely certain members of this Rifle Committee wanted to re-equip Finnish Armed Forces with new Mauser-type rifles, but lack of available finances made that idea unrealistic. Due to restricted financial resources and limited industrial capacity there was very little practical choice in the matter. With its limited population, large geographic area and considerably more powerful potential enemy just behind long eastern land border Finland needed a substantially large army compared to its population, but due to being still being in large extent an agrarian society that had just recently gained independence, Finland did not possess financial resources for acquiring of completely new rifles for such a large number of soldiers. The Rifle Committee was unable to reach real consensus on the matter, but needed to reach some sort of plan to continue equipping military, it ended up deciding that 120,000 infantry rifles M/91 were to be modified or rebuilt to infantry rifle M/27, while the old M/91 rifles that were still fit for duty also remained in active service. What sources indicate half of those 120,000 rifles were to be reserved as "combat rifles" and another half as rifle reserve to replace their possible losses. But considering how effective Finnish military training system proved to be in training troops into reserves and the rapid expansion of manpower in wartime Armed Forces (*) in 1920's and 1930's plus how infantry-heavy structure of Finnish Armed Forces was at the time, this raises questions. Only 60,000 rifles would have obviously been totally insufficient for equipping frontline infantry of wartime army, but would have been decent number for peacetime military. Anyway, with such plan even if the manufacturing of infantry rifle M/27 would have ever reached the intended total number, old infantry rifles M/91 would have still been the most common rifle model to issue in case of war. As the things would go, this rifle model would never get manufactured in such numbers, which only about 56,000 rifles ever being made - and during World War 2 it would be replaced in production with other rifle models.
(*) Manpower development in mobilization strength of Finnish Armed Forces:
Year 1919: 110,000 men
Year 1925: 150,000 men
Year 1930: 200,000 men
Year 1934: 315,000 men
PICTURE: Period photo showing conscript of Finnish Army in 1930's with infantry rifle m/27, which has the original nosecap design. Notice rifle sling and stock disc in rifle butt. Finnish Army liked to equip its rifles with stock discs, while Civil Guard apparently never used them. The soldier's uniform is rather typical pre World War 2 combination of Finnish Army uniform items. (Photo Jaeger Platoon photo collection.) CLICK THUMBNAIL TO SEE LARGER PIC (100 KB).
The only substantially expensive new part that was needed for manufacture for rifle M/91 was rifle barrel - which was to be manufactured locally. There were two Finnish factories that manufactured the needed rifle barrels. Tikkakoski (whom had already earlier been delivering rifle barrels for M/91 rifles) manufactured barrels for this rifle model. The first deal for 800 rifle barrels was signed with Tikkakoski at December of 1927. Another batch of 8,000 barrels was ordered next year. Infantry rifles M/27, which had Tikkakoski barrels were assembled by Weapons Depot 1 (AV1) in Helsinki. Another rifle barrel manufacturer was VKT (Valtion Kivääritehdas = State Rifle Factory) in Jyväskylä, which seems to have also assembled the M/27 rifles, for whom it had manufactured barrels. Generally the rifle stocks used for building these rifles were repaired and shortened rifle stocks recycled from old M/91 rifles, although later on new rifle stocks were also manufactured at least to be used as replacements. In addition Weapons Depot 1 (Asevarikko 1 - AV1) manufactured some new small parts. Besides these two companies and the Weapons Depot 1 also had several subcontractors, that took part in manufacturing by supplying hand guards, various metal parts and new rifle stocks.
Most of these rifles had rear part of their Konovalov sight milled flat and new L-shaped aperture blade was attached to it with two screws. Rear sight also has only metric range markings. Front sight was also new design, but its sight post could be drift adjusted with same adjustment tools as front sight of rifle M/91. While original Russian M/91 rifle stock was one-part, Finnish M/27 was two-part design, which has its parts attached to each other with finger joint and glue. Usually early M/27 stocks had their rear parts recycled from old M/91 rifle stocks, while front parts were new and Finnish made. Also handguards used for the rifles were new and Finnish-made. Mauser-type safety was tested early on, but this feature was left out before mass-production. Exact type of barrel bands varied during production and so did the finish used in the rifle stock.
PICTURE: Two soldiers equipped with infantry rifles M/27 and NCO with binoculars. Notice nosecap design in rifles and how front sling attachment is to a plug going through rifle stock. Presumably photographed during War Games of summer 1939. (SA-kuva.fi photo archive, photo number 13). CLICK THUMBNAIL TO SEE LARGER PIC (142 KB).
Infantry rifle M/27 barrel was 685-mm long, which was 115-mm less than old M/91 infantry rifle. Also rifle barrel profile was changed, with the barrel used in infantry rifle M/27 being slightly thicker than the rifle barrels that were used in rifles M/91 with a notably thicker section added in front of wider barrel section around cartridge chamber. In addition rear of the receiver was modified slightly with grooves added there and ammunition magazine got a filler part, which was intended to improve reliability of feeding ammunition from mixed magazine to chamber. The basic idea for the filler seems to be that it limited movement of cartridges that were in the rifle's fixed magazine, but the magazine filler idea apparently proved less than ideal, since it was no longer used with later Finnish Mosin-Nagant rifles. New improved trigger mechanism was a Finnish design, which used previous parts with trigger and trigger (leaf) spring, which were now being permanently attached to one another. Also several other smaller modifications were made, the most visible of them being the new front sight arrangement, which soon earned the rifle a nickname "Pystykorva" (Spitz). The reason for the nickname were the upwards pointing protective brackets located both side of the bead, which some Finnish soldier associated to upward pointing ears of Finnish spitz - a widely popular Finnish dog breed. The nickname soon spread to common use and was used also from Suojeluskunta rifles M/28 and M/28-30 rifle, which became known as "Suojeluskuntain Pystykorva" (Spitz of Civil Guard). Aimo Lahti was the main designer of the improvements, which appeared with rifle M/27. New trigger mechanism, new sights and improved ammunition magazine were his designs. One less than successful "improvement" was "wings", which were added to connecting bar of rifle bolt and grooves milled for them to rear part of receiver. This feature included to M/27 rifles manufactured between 1929 - 1933 has been sometimes blamed for reducing reliability of the rifle and making using their bolts in any other Mosin-Nagant rifles impossible. While the part about connector bar being equipped with wings being incompatible is correct, dirt getting in the receiver grooves made for it was probably not much an serious issue considering Mosin-Nagant bolt in general is not that dirt-proof to begin with, that the grooves would have made any practical difference.
PICTURE: Sentry of Finnish Army in his snow camo with infantry rifle M/27 in a trench in February of 1942. This rifle this had the original nosecap design. The soldier has carved his name to piece of wood in side of the trench. Photographed by 2ndLieutenant M. Pietinen. (SA-kuva.fi photo archive, photo number 73872). CLICK THUMBNAIL TO SEE LARGER PIC (78 KB).
Manufacturing of M/27 infantry rifles started little by little, the first rifles were completed in year 1929 and mass-production grew from that on until problems surfaced and the production started to slow down in year 1934. Only small scale production continued 1935 - 1938. From those years year 1936 was the one with smallest number of rifles manufactured. Total number of delivered rifles for each year of mass-production period of this rifle was:
1929: only 84 rifles
1930: about 1,500 rifles
1931: about 6,100 rifles
1932 - 1934: 9,000 - 12,000 rifles per year.
Due to problems discovered once rifle had been issued in large numbers the mass-production de facto ended in year 1934. The total production of M/27 infantry rifle reached about 55,000 rifles by end of 1935.
Notice: The year marking in rifle barrel is manufacturing year of the barrel, not necessarily the manufacturing year in which the rifle was manufactured (assembled) or delivered to Finnish military.
Once M/27 infantry rifles had been introduced in large-scale to use with Finnish military units, the problems created by poor quality raw materials and some design flaws started to appear. Front end of rifle stock and nosecap used in it proved to be structurally too weak particularly if bayonet was attached during shooting. Only few shots with bayonet attached proved often enough to break off the nosecap, which typically also broke off piece from rifles front stock with it. Also complaints concerning quality of rifle barrels started to surface. It appeared that the new rifle barrels of infantry rifles m/27 were wearing down faster than the old M/91 rifle barrels). "Rifle M/27 committee" was established to study the situation and recommended halting the production of M/27 rifles as soon as the production runs which already were under work had been completed. Weak parts of already made M/27 rifles needed to be replaced with more durable design and whole Finnish Army rifle M/27 production plan had to be re-considered. More durable replacement parts for the nosecap were manufactured, but early on separate extensive program for replacing the original nosecaps with replacement parts did not exist. Apparently at that time only those M/27 rifles, which suffered also other damage demanding repairs or actually broke because of the original nosecap structure got the new replacement parts installed as part of repair process. Those M/27 rifles, which did not break apart usually also failed getting the replacement parts and remained in original form. In addition of new nosecap also new heavier rifle stock was introduced as part of improvements for rifle M/27. Autumn of 1937 another 300 M/27 rifles were assembled from existing parts. Year 1937 was also the year that Finnish military started fixing the discovered problems by ordering replacing 50,000 new stronger nosecaps from Weapons Depot 1 (Asevarikko 1), but as Winter War broke out in November of 1939 the work was left incomplete. Hence there are infantry rifles M/27 equipped with original nosecap design that have survived to this day. Winter War also resulted infantry rifle m/27 being introduced back to production for the one last time - in a way. While the actual manufacturing of parts needed for it was not re-started anymore, almost 952 infantry rifles M/27 were assembled from earlier manufactured existing parts during Winter War (1939 - 1940). These rifles assembled by Asepaja 2 (Weapons Repair Shop 2) during Winter War usually had new thicker Asevarikko 3 (Weapons Depot 3) manufactured rifle stock and seem to have normally also lacked many of the characteristics normally found in M/27 rifles - such as winged bolt connector bar of rifle bolt, grooves milled for it in receiver, L-shaped blade in rear sight and M/27 trigger mechanism.
PICTURE: Corporal (alikersantti) of Finnish Army enjoying a cigarette has left his infantry rifle m/27 hanging from his its sling on his chest. The corporal is wearing standard Finnish Army military uniform m/36, ammunition pouch and what seems to be marksmanship badge m/33 in left breast pocket. Photographed by Lieutenant Pekka Kyytinen September of 1943 in Savukoski. (SA-kuva.fi photo archive, photo number 140979). CLICK THUMBNAIL TO SEE LARGER PIC (103 KB).
During World War Two infantry rifles M/27 were among the rifles issued to Finnish frontline troops. When Winter War started they were the newest rifle model of Finnish Army, so it seems that they frontline infantry units typically got issued with them. Large number of these rifles broke down or got worn out very fast in hard wartime use. By end of Continuation War most of them were no longer in use for the large part presumably due to this very reason - saving in manufacturing materials had proved very expensive on the long run. It seems that from year 1939 to year 1945 the total number of infantry rifles M/27 in Finnish inventory took a massive drop. During repairs these rifles received replacement parts, which often were not the type originally approved for M/27 infantry rifle, with the necessity of getting functional rifles over-ruling pre-war model designations. During World War 2 weapons depots and numerous Finnish companies manufactured replacement stocks for infantry rifle these rifles. Year 1951 there were less than 27,000 infantry rifles M/27 in Finnish inventory - less than half of the about 56,000 rifles once manufactured. Still surviving rifles saw also quite a lot of post-war use, being used for training soldiers still in 1950's and 1960's until finally being replaced by assault rifles in 1970's. After this these rifles stayed mothballed until being declared obsolete in January of 1986, later that year most of them were sold and exported.
While most of the improvements introduced with infantry rifle M/27 apparently proved to be less than successful, the trigger mechanism seems to have provided nice and crispy trigger when done correctly. Improvement done for front sight and rear sight did what they were intended to do, protecting front sight post and allowing better sight picture, but failed to correct the inherent problems related to fine zeroing in the sights. Wings had been added to rifle bolt's connection bar and grooves for it to receiver presumably to impede bolt safety from tilting when trigger was squeezed - in other words to further improve the trigger. But in reality they do not seem to have affected trigger that much, but also were not reliability-wise the disaster that they are sometimes being blamed for. The reason for filler placed inside front part of fixed magazine seems to have been to leave less space for longitudinal movement of loaded cartridges, but it is unclear if this made any real difference reliability-wise. It is remains unclear in what kind of role the weak nosecap design ultimately played in percentage of rifles sent for repairs.
Training rifle versions in .22 rimfire:
Starting late 1920's Finnish military had used .22 rimfire calibre training rifle version of its standard issue service rifle (infantry rifle M/91) as for basic rifle marksmanship training. Hence with introduction of infantry rifle M/27 it made sense to produce .22 calibre training rifle version of this new service rifle. Besides the new training rifle being modelled after infantry rifle M/27, it also had new sort of barrel design which differed from earlier concept of installing new .22 calibre barrel inside existing old bored out 7.62mm rifle barrel. This new barrel design was totally new thinner rifle barrel (about 14 mm in diameter) for which end sections similar to normal M/27 rifle barrel had been installed. Tikkakoski manufactured the rifle barrels with total production being 550 barrels total from three separate orders. The first order was from Armed Forces for 200 rifle barrels, second order from Frontier Guard for 50 rifle barrels and third order from Armed Forces for 300 rifle barrels. Tikkakoski delivered the rifle barrels to Weapons Depot 1 (Asevarikko 1), which built training rifles using them with first batch of rifles being delivered by June of 1937, second batch in spring of 1938 and third batch presumably not being delivered until year 1939. From these rifles at least 100 (half of the first batch) were in .22 short, but grand majority were in .22 long rifle. Just like earlier infantry rifle M/91 lookalike training rifles, also these rifles were singles-shot only due to lacking any sort of working magazine.
The barrel markings of training rifle M/27 are on top of chamber and include Tikkakoski factory logo, serial number and production year (of rifle barrel). In addition profile of cartridge (.22 short of .22 long rifle) is engraved on top of the front receiver. These rifles saw training use in 1930's and during World War 2, but with plenty of service rifle ammunition available, there was little need for training rifles in post-war era. Small number of similar training rifles were apparently also built for Civil Guards and civilian market. There are also small number of .22 calibre rifles resembling military rifle M/39 in the market - they were built for civilian market only and were never used by military.
7,62 mm Cavalry Rifle M/27:
PICTURE: Cavalry rifle M/27 of Finnish Army. (Photo taken in Sotamuseo). CLICK THUMBNAIL TO SEE LARGER PIC (49 KB).
| | | | |
| --- | --- | --- | --- |
| Calibre: | | 7,62 mm x 54 R | |
| Length: | | 1110 mm | |
| Barrel length: | | 610 mm | |
| Weight: | | 4,0 kg | |
| Magazine: | | 5, non-removable | |
| Official abbreviations: | | "7,62 kiv/27 rv" and "762 KIV 27 RV" | |
| Country of origin: | | Finland | |
| Prototype: | | 1927? | |
| Production: | | 1934 - 1935 + 1937, total amount about 2,200. | |
Finnish use: Main rifle model for Finnish cavalry during World War 2.
While being officially referred by Finnish military as cavalry rifle (ratsuväenkivääri) this rifle was in fact a carbine and the only Mosin-Nagant carbine officially built for Finnish military in any real numbers. The backstory for íts development started from infantry rifle M/27 being considered poorly suited for cavalry use. Its main issues for cavalry use were the sling arrangement and length of the rifle. To solve the prolem sling arrangement was modified (just like with some M/91 cavalry rifles earlier) to be similar in style as in Mauser M/98a rifles, which Finnish cavalry had used earlier. Because of this front parts of rifle stock had to be redesigned and new barrel, which was only 520-mm long, was introduced to production. 2,000 rifle barrels needed for these cavalry rifles were included to order of 35,000 rifle barrels (for M/27 infantry rifle) barrels (which as before were ordered from Tikkakoski Factory). Weapons Depot 1 (AV1) in Helsinki built the cavalry rifles between 1934 - 1935 by using the rifle barrels that Tikkakoski had delivered and soon after all these rifles were issued to Cavalry unit of Finnish Army. Year 1937 VKT (Valtion Kiv&auml&aumlritehdas = State Rifle Factory) manufactured additional bit over 200 rifle barrels for M/27 cavalry rifles. Weapons Depot 1 in Helsinki took care assembling also these rifles equipped with VKT-barrels. Hence the total production of this rifle model was only about 2,200 rifles.
PICTURE: Finnish cavalry with cavalry rifles M/27 photographed during past-march in end of summer 1939 wargames. Marshal Mannerheim on the right on horseback in front of two-story building. Photographed by unknown photographer in August of 1939. (SA-kuva.fi photo archive, photo number 209a). CLICK THUMBNAIL TO SEE LARGER PIC (133 KB).
The history of these rifles is very much tied into to the two cavalry regiments, which were the main Finnish Army cavalry units before and during World War 2. Those two regiments were Uudenmaa Dragoon Regiment (Uudenmaan Ratsurykmentti, URR) and Häme Cavalry Regiment (Hämeen Ratsurykmentti, HRR), each of which were about similar size as infantry battalion. Tactics-wise these two regiments were mounted infantry, hence they were normally fighting dismounted and had bayonets for their rifles. Other smaller pre-war cavalry units issued with these rifles were Cavalry NCO School (Ratsuväen Aliupseerikoulu), Mounted Artillery Battery (Ratsastava Patteri) and Signal Squadron (Viestieskadroona). Considering the years when cavalry rifles m/27 were issued, they were originally probably issued with bayonets m/29 and/or m/35.
PICTURE: Finnish cavalry on horseback. At least two of the soldiers appear to have M/27 cavalry rifles, while some have Suomi M/31 submachine guns. Photographed by H. Harrivirta August of 1942 in region of Rukajärvi. (SA-kuva.fi photo archive, photo number 103682). CLICK THUMBNAIL TO SEE LARGER PIC (135 KB).
During World War 2 cavalry rifles M/27 was the standard rifle model of Finnish cavalry and saw heavy frontline combat repeatedly. Due hard combat use the total number of remaining cavalry rifles m/27 got smaller and smaller. In summer of 1944 Cavalry Brigade suffered heavy losses during battles fought in islands of Viipurinlahti Gulf. What is known suggests that large number of M/27 cavalry rifles were lost in these battles. The last method of getting off the islands when they were lost was often swimming - and nobody could swim much of a distance with a rifle. During demobilization of autumn 1944 remaining cavalry rifles m/27 were gathered to Weapons Depot 3, which found 923 of them to be in such a poor condition, that they were ordered to be scrapped. The last remaining 304 rifles were sold to United States in year 1960 through Interarms. Nowadays Finnish cavalry rifles M/27 are very rare and highly valued collector's items.
PICTURE: Dog handler from 3 Squadron (Company) of Uudenmaa Dragoon Regiment with his cavalry rifle m/27 and german shepherd. Notice length of the rifle, front sight arrangement, nosecap and downwards folded bolt handle. Soldier has Hungarian m/38 steel helmet, breadbag, mess kit and ammo pouch. German shepherd has harness with SA-marking to indicate its military status. Photographed by Military Official T. Ovaskainen July of 1942 in Sunku. (SA-kuva.fi photo archive, photo number 99976). CLICK THUMBNAIL TO SEE LARGER PIC (163 KB).
Cavalry rifle M/27 is very much a rifle, with which buyer beware is a very valid notion. Due to its rarity these rifles are now among the most expensive Mosin-Nagant rifles in the collector's market. However that is not the only reason to be exceptionally careful. While rifle stocks of those 923 rifles ordered be scrapped in year 1944 were destroyed, their rifle barrels were sold as scrap metal and other parts reserved as spare parts. Apparently after that quite a few rifles were assembled in Finland by using old rifle barrels (either one of the original cavalry rifle m/27 barrels acquired from dealer of scrap metal or shortened M/27 infantry rifle barrel) and mixed parts combined with certain parts unique to M/27 cavalry rifle. These later assembled "restored" or "reproduced" rifles always have new or modified rifle stocks, which were made by cutting some other old Mosin-Nagant rifle stock shorter and modifying it to fit the purpose. Serial number range used for rifle barrels of cavalry rifle M/27 was included among that of infantry rifle M/27. To be more specific grand majority of cavalry rifles M/27 had serial number that was around 27,000 - 75,000. But apparently also infantry rifle barrels with worn out rifling in muzzle area were shortened for the purpose.
7,62 mm Military Rifle M/28, "Suojeluskuntain Pystykorva":
("Pystykorva of Civil Guard")
PICTURE: Military rifle M/28 of Suojeluskunta. (Photo taken in Sotamuseo). CLICK THUMBNAIL TO SEE LARGER PIC (38 KB).
| | | | |
| --- | --- | --- | --- |
| Calibre: | | 7,62 mm x 54 R | |
| Length: | | 1190 mm | |
| Barrel length: | | 685 mm | |
| Weight: | | 4,1 kg | |
| Magazine: | | 5, non-removable | |
| Official abbreviations: | | "7,62 kiv/28" and "762 KIV 28" | |
| Country of origin: | | Finland | |
| Prototype: | | 1927 | |
| Production: | | 1928 - 1933, total amount about 33,000. | |
Finnish use: Bought by Suojeluskunta (Civil Guard), used by Finnish Army in World War 2, one of the rifle models issued mainly to frontline infantry use. Some of these rifles were modified to M/28-30 before the war.
This was second improved Mosin-Nagant rifle of Suojeluskunta (Finnish Civil Guard). Like all Finnish-built Mosin-Nagant rifles in relied heavily into use of recycled parts originating from old M/91 rifles. By 1920's Civil Guard had came to conclusion that infantry rifle M/91 needed some development to improve its shooting accuracy and suitability for combat use. Biggest problem was considered to be rifle barrel, which in M/91 rifle was thin and tightly strapped with barrel bands into one piece rifle stock - rather very poor solution for any real shooting accuracy. A thicker freely vibrating rifle barrel was preferred as its replacement. A committee established by Civil Guard General Staff researched the matter and left its decision concerning plan of new military rifle in June of 1927. The committee had tested ten rifles made for the tests and ended up suggesting rifle with 68.5-cm long freely vibrating thick (24-mm diameter) barrel, which had slightly heavier barrel profile than in rifle barrel used with Army's new infantry rifle m/27. This became the rifle barrel adopted for M/28 military rifle, which Civil Guard approved the next year. It is noteworthy that in principle Civil Guard had its own independent development process for this rifle, but it quite safe to say that is not a conincidence that it ended up with almost exactly the same measurements for its rifle as the Army had with new infantry rifle m/27. When it came to development work Civil Guard did not spent resources to "re-invent the wheel" - successful improvements that had been earlier introduced with infantry rifle M/91-24 were included also to military rifle M/28. These earlier improvements were L-shaped bladed added to rear sight for and coil-spring added to trigger mechanism. Rifle barrels and rifle stocks used in rifles M/28 were unique to it and rifle M/28-30 differing in details. Originally rifle stocks used with this rifle model were all one piece stocks, which were made from recycled modified (shortened) old rifle stocks originating from earlier Mosin-Nagant M/91 rifles of various manufacturers. Wood of the M/91 rifle stocks recycled in this way could be either birch or walnut. During World War 2 Finnish military needed to replace broken rifle stocks of infantry rifles m/28, which had been transferred to it. Due to this production of new Finnish-made rifle stocks for these rifles was started during the war. Wartime replacement rifle stocks were made from birch.
PICTURE: Military rifle M/28 of Suojeluskunta with double rifle sling slots. The version with these double slots was the first manufacturing version, with some 6,000 rifles manufactured before being replaced in production by single slot version. (Photo taken in Sotamuseo). CLICK THUMBNAIL TO SEE LARGER PIC (42 KB).
M/28 was the first of rifles often referred as "Suojeluskuntain pystykorva" ("Spitz of Civil Guard"), this nickname came from the same origin as with infantry rifle M/27 of Finnish Armed Forces. Shape of upward pointing protective brackets in both sides of front sight blade reminded ears of popular Finnish dog breed. The same nickname was also used with later M/28-30 military rifle. While General Headquarters of Civil Guard was familiar with 1/27 prototype of infantry rifle M/27, the committee that it named to plan the new military rifle for use of Civil Guard, planned a rifle that had numerous small but important differences in its features. Both infantry rifle M/27 and military rifle M/28 were based to infantry rifle M/91 and were both intended as shorter and improved rifle-designs for building which much of the existing older parts of M/91 rifles could be used, but otherwise these two rifle designs were heading to different directions. One could note that two organizations had quite similar goals and their attemps for getting there focused mainly to same rifle components, but their improvements were not similar.
PICTURE: Finnish Civil Guard (Suojeluskunta) on shooting range with M/28 military rifles. At least three foremost rifles are all M/28, which when this photo was taken in year 1931, was the latest service rifle model in use of Civil Guard. All Guardsmen seem to wear field uniforms m/27, while some officers have light uniform m/27. At least foremost rifles are also equipped with rifle slings M/30. Photographed by Pietinen. Photograph provided by Finnish Heritage Agency (Museovirasto) via finna.fi and used with CC BY 4.0 license. CLICK THUMBNAIL TO SEE LARGER PIC (157 KB).
When also old barrel bands had been replaced with new barrel band design, the new rifle stock allowed free-floating of the earlier mentioned heavier rifle barrel. This provided a good starting point for rifle capable to more compact rifle than its predecessor M/91, bust still capable to notably better shooting accuracy. Unlike in M/27 infantry rifle neither sling system or magazine arrangement were yet modified from the one used in original rifle M/91. Rear sight was also different than original Konovalov sight in that sense, that separate notch part had been added to it to provide shooter a better sight picture, with larger U-notch replacing original small V-notch, which was/is particularly difficult to use in low light conditions. This sort of added notch part has already been introduced with rifle M/24. Early on M/28 rear sight notch had also horizontal adjustment, but this feature was left out during production. Mauser-type safety switch was also tested in pre-production M/28 rifles, but it was dropped already before starting of mass-production.
There were also changes introduced for the this rifle during production. Probably the most visible of these was with rifle stock which was first equipped with dual sling slot design for more comfortable carry and replaced with single sling slot design after about 6,000 rifles. Another such component was nosecap from which there were two versions - with early production two piece design being later replaced with simpler one piece design after the first production batch of 10,100 rifles. Some changes were less visible, but financially significant. The thread used for attaching barrel to receiver was replaced with slightly larger diameter version after first 3,000 rifles or so to also allow receivers (all originating from older Mosin-Nagant rifles) with damaged thread to be repaired and used for rifle production.
PICTURE: Sentry on bridge across River Pistojoki. The soldier has military rifle m/28 and is wearing military uniform m/36, greatcoat m/36 and field cap m/36. Photographed by Military Official Vilho Uomola in Uhtua Region.(SA-kuva.fi photo archive, photo number 163311). CLICK THUMBNAIL TO SEE LARGER PIC (82 KB).

There are also several other differences in measurements between M/28 and M/27. There were three rifle barrel manufacturers for rifles m/28. The largest of these was S.I.G (Schweitzerische Industrie-Gesellschaft) - Swiss manufacturer which delivered 22,100 rifle barrels. The other two manufacturers were Finnish. From those two Tikkakoski Factory delivered 11,512 rifle barrels, while Sako (Suojeluskuntain Ase ja Konepaja Oy - Civil Guard's Weapons and Engineering Works) manufactured small number of rifle barrels and also was responsible of assembling and finishing all M/28 rifles. First M/28 rifles were completed in spring of 1928 and the production continued until early 1933. In total of about 33,000 rifles were built in 1928 - 1933, but some of them were soon upgraded as rifles M/28-30. Military rifles M/28 rifles belonged into main weaponry of Finnish Civil Guard whole 1930's. Due to being among the most up to date rifles, during World War 2 they were presumably mainly issued to frontline infantry and due to this large number of rifles were lost or destroyed in battle. Year 1951 only about 16,700 military rifles M/28 still remained. Some of these remained stored for possible further use until early 1980's. Grand majority of remaining M/28 military rifles were sold abroad and exported from Finland in 1980's.
PICTURE: Private equipped with military rifle M/28 in a trench. He is wearing standard Finnish Army World War 2 era military uniform m/36 with summer tunic m/36 and Czechoslovakian steel helmet M/34. Photographed by Corporal Verronen in June of 1942. (SA-kuva.fi photo archive, photo number 94241). CLICK THUMBNAIL TO SEE LARGER PIC (103 KB).
The bayonet model originally issued with military rifle M/28 was bayonet M/28, but it is compatible with all Finnish made bayonets (M/27, M/28, M-28-30, M/29, M/35 and M/39). Variety of rifle sling designs were used with this rifle - early on simple leather slings with "dog collars", starting year 1931 also more refined two-part rifle sling M/30 and finally during World War 2 and after it variety of rifle slings, which included also wartime replacement rifle slings made from canvas with leather reinforcements.
7,62 mm Military Rifle M/28-30, "Suojeluskuntain Pystykorva":
("Pystykorva of Civil Guard")
PICTURE: Military rifle M/28-30 of Suojeluskunta made in year 1938. CLICK THUMBNAIL TO SEE LARGER PIC (64 KB).
| | | | |
| --- | --- | --- | --- |
| Calibre: | | 7,62 mm x 54 R | |
| Length: | | 1190 mm | |
| Barrel length: | | 685 mm | |
| Weight: | | 4,1 kg | |
| Magazine: | | 5, non-removable | |
| Official abbreviations: | | "7,62 kiv/28-30" and "762 KIV 28-30" | |
| Country of origin: | | Finland | |
| Prototype: | | 1931 | |
| Production: | | 1934 - 1941, total amount about 40,000. | |
Finnish use: One of the main Finnish rifle types of World War 2. Mainly issued to front-line infantry. This rifle model was known for its accuracy - mostly due to its excellent iron sights.
Military rifle M/28-30 was third Mosin-Nagant rifle version designed by Suojeluskunta (Finnish Civil Guard). Just adding a new part to old Russian rear sight (Konovalov m/1910), like with M/28 rifle, had proved less than ideal solution. Adjusting the rear sight of M/28 to exact distance setting was not easy and the whole rear sight proved too vulnerable. So Engineer Harry Mansner working in Ordnance Department of Suojeluskunta General Staff developed an improved rear sight by autumn of 1931. This new rear sight became standard for M/28-30 rifle.
PICTURE: Rear sight of M/28-30 military rifle. The numbers in side of the sight are markings of hundreds of meters. When compared to sight of later M/39 military rifle the biggest difference is that settings in M/28-30 start from 150 meters, but markings do start from 200 while with M/39 rear sight they usually start from 150. CLICK THUMBNAIL TO SEE LARGER PIC (34 KB).
At spring of 1932 about 30 test rifles with this new sight were made, after tests it was decided to order rifles from Sako with this new rear sight - called rear sight M/32. However also the front sight (which was adjusted with special tool) had room for improvement, so Mansner developed also new front sight (known as M/33), which allows precise windage adjustments with ordinary screwdriver. For these changes the whole rifle was renamed as M/28-30. However as the improvements were still under work, when the first production series was built in 1933 - 1934 (with serial numbers about 33107 - 35700), rifles belonging to that production series did not yet have quite all characteristics of final M/28-30 rifle. With mass production of this rifle a decision was also made about ordering the rifle barrels from Sako instead of Tikkakoski Factory, who had been the sole Finnish large-scale manufacturer of rifle barrels until then. When tested, the rifle barrels manufactured by Sako from Swedish Fagersta-steel were found to be equally good as the ones made by Tikkakoski. Few minor changes were made to these rifles doing production run. First production series of 2,700 rifles was received by April of 1934 and second order had been placed already before that. By early year 1941 (when production of M/28-30 ended) Civil Guard had bought a total of 24,420 rifles of this type. Non-included to this number are some 13,700 "privately funded rifles" (Members of Suojeluskunta could get M/91 or M/91-24 service rifle issued to them replaced with M/28-30 by paying most of the expenses. Or they could get M/28 service rifle issued to them modified to M/28-30 standard by paying most of the cost of modification. In either case the Civil Guard remained as owner of the privately funded rifle, but the guardsman who funded the rifle got up to date rifle issued to his use for training and competitions. These rifles were referred as "private-funded rifles". While the grand majority of M/28-30 rifles were delivered to Civil Guard, in addition Sako manufactured some 2,000 rifles M/28-30 for civilian market in 1934 - 1940.
PICTURE: Front sights of Finnish M/28-30 (up) and M/39 (below) military rifles. Both front and rear sights developed for M/28-30 proved so good that same kind of sights were used also in M/39 military rifles. CLICK THUMBNAIL TO SEE LARGER PIC (59 KB).
While the obvious main difference in between military rifle M/28-30 and rifle M/28, that preceded it was better sights, it was not the only improvement introduced with it. Another improvement new feature was modification made to rifle's fixed magazine and commonly referred as "jam-free" (häiriövapaa) magazine. Basically this modification marked on side of magazine with "HV" is simply a part very particular part of magazine body being dimpled in to reduce certainty of magazine being jammed by misfeed. Both new sights and "jam-free" magazine modification proved successful and were included to later military rifle M/39. Additional improvements introduced with this rifle included new nosecap, which may look a lot the one used with rifle M/28, but is actually different and is used with aluminum sleeve around the barrel to achieve free-float barrel. Not to mention that obviously the coil spring was included also to trigger mechanism of this rifle as well. While not really an improvement specifically developed for rifle M/28-30 only and rather commonly used with other Civil Guard's rifles as well, introduction of rifle sling M/30 coincided with introduction of this rifle and therefore has been in common perception linked into it as sling for M/28-30 rifle. Rifle sling M/30 was a Finnish Civil Guard leather rifle sling design, whose inspiration is likely famed US M1907 military sling and provides similar function, but with more practical design that can be adjusted more precise manner.
Sk.Y orders of M/28-30 rifles:

order made

amount

May 1932

2700

September 1933

2370

May 1934

2600

April 1935

2650

May 1936

2650

July 1937

2650

June 1938

2000

November 1939 (*)

2800

July 1940 (*)

4000

Total

24420
Based to chart in Sotilaskäsiaseet Suomessa 1918 - 1988 part 2, page 64. Sk.Y = High-Headquarters (General HQ) of Civil Guard.
(*) Orders made by HQ of Home Front Troops (which is what Sk.Y become during war).
Notice: Besides orders of Sk.Y M/28-30 production also included 13,723 "Privately funded rifles" and about 2,000 rifles made for civilian sales.
Nickname "Suojeluskuntain pystykorva" ("Spitz of Civil Guard") came from same origin as with infantry rifle M/27 of Finnish military. Shape of upward pointing protective brackets located both sides of front sight blade reminded ears of popular Finnish dog breed. The same nickname was also used from M/28 rifle.
When Winter War started M/28-30 got into wartime service with their users, who got mobilized and typically took their Civil Guard rifles with them. Even rifles of Suojeluskunta members who were too old to serve in front were gathered and handed over to Army. When mobilization for Winter War happened in year 1939 Army was quite happy for taking Civil Guard's M/91-24, M/28 and M/28-30 rifles in its use and to organize their maintenance and repairs. During Winter War military rifle M/28-30 was the latest Finnish rifle model and undeniably the most accurate rifle available for Finnish soldiers in any real numbers at that time. Hence apparently it became very popular among Finnish soldiers. Without all the rifles that Civil Guard transferred to the Army in beginning of Winter War the shortage of rifles, which Finnish military was suffering at the time, would have been overwhelming.
PICTURE: Finnish soldier with military rifle M/28-30. The rifle is missing a rifle sling. field uniform m/27 and fur hat m/39. Photographed by Sundström in Tuusula in February of 1943.(SA-kuva.fi photo archive, photo number 122200). CLICK THUMBNAIL TO SEE LARGER PIC (113 KB).
While Finnish Army had reason to be grateful for rifles that it got from Civil Guard, Ordnance Department of Finnish Armed Forces was not quite that ecstatic. When it came to 7.62 mm x 53R ammunition and rifles using it, Army and Civil Guard had not been on the same page. Army had decided to introduce new standard ball ammunition cartridge for its 7.62 mm x 53R weapons in year 1936, but not only were lot of its rifles not yet compatible with it, but Civil Guard had apparently disregarded the change that far. Hence Civil Guard rifles had cartridge chambers that had been optimized for slightly lighter FMJ-BT bullets (such as D 105 A and D46 / D47) used in Sako-manufactured ammunition at the time and typically had somewhat tighter bores. Army's new standard 7.62 mm x 53R cartridge was loaded with D-166 13-gram / 200-grain FMJ BT bullet - a very long bullet with such a large ogive that ammunition loaded with it could not be even chambered to large percentage of Civil Guard's rifles. Since the rifles obviously could not be pulled from use in middle of mobilization for cartridge chamber modification required for D166 bullet the solution was to acquire and make available to soldiers ammunition that worked in them. While this solved the problem it did somewhat complicate the ammunition supply. Ammunition made available included Army's older standard ammunition loaded with 9.6-gram / 148 grain S-08/22 FMJ spitzer bullets and newly manufactured ammunition from Sako with FMJ BT bullets compatible with Civil Guard's rifles. When the rifles at some point went through Armed Forces weapons depot system eventually many of them went through this modification, commonly referred as "D-modification", but not all of them. June of 1940 the total number of M/28-30 rifles in Finnish inventory was around 34,600 rifles. In the end Civil Guard never got its rifles back. Due to Soviet demands in Finnish - Soviet Armistice Treaty in November of 1944 Civil Guard was disbanded and Armed Forces, which were at the moment demobilizing kept former Civil Guard's weapons. Years of hard wartime use had taken its toll - year 1951 only some 22,100 of military rifles M/28-30 remained in Finnish inventory. Small number of them got modified as M/28-57 target (sniper) rifles in 1950's and somewhat larger number to M/28-76 sniper rifles in late 1970's - early 1980's. Around 1983 - 1984 over 1,300 of M/28-30 military rifles were sold to collectors and employees of Defense Administration and Frontier Guard. January 1986 M/28-30 military rifle was officially declared obsolete, some being scrapped. Year 1988 most of the remaining rifles were sold and exported to United States. When Estonian military was re-established in 1990's Finland donated it unknown number of m/28-30 military rifles, which are apparently nowadays in Kaitseliit (Estonian National Guard) inventory.
Due to their finely adjustable sights and other characteristics nowadays military rifle M/28-30 is along military rifle M/39 by clear margin the most popular rifles used in old military competitions in Finland. For a large part due this the price level of these rifles tends to be higher than with other commonly available Mosin-Nagant rifle models. This even while no match-grade ammunition well suited for this rifle model is readily available.
PICTURE: Guardsmen of Finnish Civil Guard with their military rifles M/28-30 on a shooting range. The guardsmen in the forefront has World Championships M/28-30 rifle. All three guardsmen in the photograph are all wearing field uniform M/27 of Civil Guard with field cap M/27. Presumably photographed sometime in 1937 - 1939, photographer unknown. SA-kuva.fi photo archive, photo number fu_642). CLICK THUMBNAIL TO SEE LARGER PIC (123 KB).
World Championships M/28-30:
When deliveries of M/28-30 rifles started, it soon gained itself excellent reputation. Civil Guard and Sako were rightfully proud of their rifle at the same time Finnish armed forces was growing increasingly unhappy for its own infantry rifle M/27. World Championships of shooting were organized in Finland in year 1937 and in those days military rifle events were always shot with service rifle of host country. There must have not been much uncertainty, about which rifle model to pick for this purpose - M/28-30 was selected as the military rifle with which all teams would compete in championships. Before championships Sako manufactured a series of 440 rifles, using rifle barrels selected for their accuracy and other handpicked first rate parts. Rifle stocks used for these rifles were made from walnut. Each rifle made championships was equipped with identification shield showing archer was installed in right side of rifle butt and all rifles were marked with "MM" on left side on top of the cartridge chamber. Only 83 rifles (serial numbers 48963 - 49466) of the 440 rifles were used in actual championships. After the event was over Civil Guard got the rifles and transferred 83 of them to Finnish sports museum. The other 357 rifles made for championships were issued to best marksman of Civil Guard as recognition prizes. These top marksmen were also Finnish reservists and many of them took their prize rifles to war when they were mobilized in year 1939. So during World War 2 some of them these World Championships rifles ended up seeing use in combat.
Simo Häyhä's rifles:
The most famous user of military rifle m/28-30 was Simo "Simuna" Häyhä (1905 - 2002), who in military history has record of being possibly the most lethal military sniper ever, with number of sniper kills possibly as high as over 500. The m/28-30 rifle that he used for sniping had presumably been issued to him as guardsman of Finnish Civil Guard in around 1934 - 1935. What is known the particular rifle was early production variant of m/28-30, which still had front sight similar that used in military rifle M/28. Apparently his sniper rifle was year 1934 manufactured rifle with serial number 35281 and Civil Guard District number S60974. During Winter War he was donated as a gift with another rifle M/28-30, which is year 1938 production civilian sales m/28-30 rifle with serial number 100781. The rifle that he used for sniping went missing after he was seriously wounded in 6th of March 1940 and have not been seen since, while the rifle donated to him during Winter War is now in collections of Military Museum (Sotamuseo).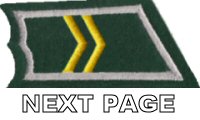 ---
SOURCES:
Markku Palokangas: Sotilaskäsiaseet Suomessa 1918 - 1988 osat 1 - 3 (= Military Small Arms in Finland 1918 - 1988 parts 1- 3)
Timo Hyytinen: Arma Fennica 2, sotilasaseet (Arma Fennica 2, military weapons)
Bruno Bogdnovic and Ivan Valencak: Das Groze Buch der klassischen feuerwaffen
Jan Kronlund: Suomen Puolustuslaitos 1918 - 1939 (= Finnish Defense Department 1918 - 1939)
Special thanks to Sotamuseo (Finnish Military Museum), Helsinki.
Special thanks to Jalkaväkimuseo (Finnish Infantry Museum), Mikkeli.
---
Last updated 2nd of May 2021
Webmaster: JTV jtvalias@hotmail.com
Copyrights (pictures, text and graphics): Jaeger Platoon Website.