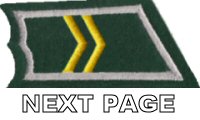 Bayonets and Puukko-knives
EDGED WEAPONS USED BY FINNISH MILITARY
Puukko-knife is one of the very few items internationally known as Finnish – with both fame and ill-repute. During World War 2 Finnish Army primary standard issue weapon for hand-to-hand combat was bayonet attached to rifle, but during the war for all practical purposes during the war puukko-knife replaced it and at the same time gained partially misleading "larger than life" reputation. This is the story how that happened.
CIVIL WAR AND BAYONET DOCTRINES
Generalissimus Aleksandr Suvorov (1730 - 1800): "Bullet is a fool (who hits at random), but the bayonet is a cleaver fellow (who finds its mark)."
Finnish Army was born out of war. January 1918 Finland, which had declared independence less than seven weeks earlier, was plunged into Civil War. Finnish Socialists agitated and supplied by the Russian Bolsheviks created Red Guards, which now started their armed revolt against democratically elected non-socialist government. About the same time Finnish White Army supported started in Carelia and Pohjanmaa / Botnia regions disarming Russian garrisons, which still had huge number of armed Russian soldiers, most of which were really no longer taking orders from anyone. Disarming of the Russian garrisons allowed White Army both to secure areas acting as its base of operations and capture additional weapons. During the war Finnish White Army which started as local groups of volunteers (Civil Guards) developed into a proper army with about half of its troops being conscripts from the geographical area under its control. Once Civil War ended to victory of the White Army in May of 1918, this army developed into Finnish Armed Forces.
During Finnish Civil War White Army had received most of its leaders from two major sources. Unlike most other parts of Russian empire Finland was exempted from military recruitment and as an compensation paid annually a huge sum of money, which was used for financing Russian military. Hence only Finns serving in Russian military at that time were either officers, volunteers or those who were living to other parts of the Russian empire and due to that not exempted from military service. Autonomic Finnish Grand Duchy had been having its own army circa 1878 – 1900 and since its soldiers had at least some (in large extent outdated) military training, they often became leaders of the local Civil Guards, which developed into military units. The other major source was jaegers – volunteers which Finnish Jaeger Movement had secretly sent to Germany since year 1915 for the purpose of receiving military training for the effort of freeing Finland from Russian rule. Germany had created from these volunteers Prussian Royal Jaeger Battalion 27 and provided them military training comparable to that of a German reserve officers training. After most of jaegers returned to Finland in middle of Civil War in February of 1918, they provided White Army the trained military leaders, which it so desperately needed. After Civil War large number of these jaeger-officers continued to serve Finnish Armed Forces and provided sizable part of its officer corps until end of World War 2.
PICTURE: Members of Finnish Red Guards and Russian soldiers photographed in Finland in year 1918. Leader in the middle has what seems to be Russian dragoon shashka sword in hand while Russian sailor next to him has Russian bebout dagger hanging from his belt. Finnish Red Guards member on the leader's other side has Japanese bayonet on his belt. (Black and white photo made available for free use by Museokeskus Vapriikki, photo of similar dagger provided by friendly collector). (Photo source for black-and-white photo Vapriikin Kuva-arkisto / Photo Archive of Museum Centre Vapriikki / Museokeskus Vapriikki, used with CC BY 2.0 license). THUMBNAIL TO SEE LARGER PIC (109 KB).
There was a notable difference in between these two groups of military leadership when it came to what kind of role did a bayonets have in military doctrine. Russian pre year 1900 military doctrine familiar to soldiers of Army of Finnish Grand Duchy was old-fashioned even on its heyday and as the attached quote from Generalissimus Aleksandr Suvorov (1729 – 1800) suggests still considered bayonet to be the main weapon of infantry soldier. Importance of the role that bayonet played in Russian military doctrine of that time was also shown in manner in which manpower of military units was calculated - as sables and bayonets instead of officers, non-commissioned officers and men. Finnish White Army had numerous senior officers who had previously served in Russian Army and had experince of more modern version of Russian tactics and doctrine, but they do not seem to have made a major impact when it came to training doctrine of troops. On the other hand jaegers that filled officer ranks of White Army brought with them a World War 1 era German Army military doctrine, which represented a modern western view on the matter - with notably more limited role for use of bayonet. In that role bayonet was only be used in certain situations (such as sentry duty) or when especially ordered (for infantry assault or fighting it off). Needless to say from these the modern western view became the one which rooted into Finnish Army.
During Finnish Civil War White Army had used quite a large mix of rifles, which had all been equipped with their own bayonet types. Year 1919 Finnish Army started standardizing its rifles, which resulted 7.62-mm (Mosin-Nagant) infantry rifle m/91 and its Russian socket-bayonet m/1891 becoming standard issue rifle model and bayonet models for Finnish infantry. Truth to be told, this choice was not made because either the rifle or its bayonet would have been considered exceptionally good, but simply because the rifle clearly the most common rifle in Finnish inventory at that time and also Russian m/1891 socket-bayonet was readily available bayonet design for this rifle model with was already in Finnish inventory in equally large numbers (*). Making of this decision circa year 1919 did not happen without considerable debate. Among debated items were also the necessity of bayonet and especially the questionable suitability of Russian m/1891 socket-bayonet (common referred as "rat's tail bayonet") and the way it was attached to rifle. But with such a large number of these rifles and bayonets already in Finnish hands and no finances being available for replacing them with any other designs anytime soon, there were no other real options available. Once this decision had been made Finnish military started acquiring for its expanding wartime army more and more Mosin-Nagant rifles from variety of European countries, where they had ended up during World War 1. By year 1941 some 173,000 Mosin-Nagant rifles had been bought and imported from various countries. Much of those 173,000 rifles were in very poor shape, but provided stockpile of rifle parts, which when recycled played key role in Finnish rifle production. Since Russian Army had not usually issued scabbards for its rifle bayonets, Finnish Army issued both German World War 1 tin-scabbards and Finnish-manufactured leather scabbards for the purpose of carrying socket-bayonet m/1891, when not attached to rifle.
(*) According first reliable inventory listing gathered from small arms of Finnish Armed Forces in February of 1919, at that time the inventory contained about 200,000 infantry rifles m/1891. At that time the 2nd most common rifle type would have been Japanese 6.5-mm rifles, total number of which at that time was about 25,000. When it came to all other rifle models in Finnish inventory, at that time neither of them had total number exceeding four digits.
PICTURE: Socket bayonets m/91 with their scabbards. The tin scabbard was made in Germany during World War 1, while the leather scabbards are usually Finnish-made. There were/are several variations of the leather scabbards. COPYRIGHTS JAEGER PLATOON WEBSITE. CLICK THUMBNAIL TO SEE LARGER PIC (102 KB).
Much or possibly even most of the infantry rifles m/91 bought from Germany during Finnish Civil War in year 1918 had been equipped with German ersatz (knife) bayonets. This roughly made bayonet type originally intended for German Mauser-rifles could be attached to Mosin-Nagant with purpose-built sleeve-like adapter. Installing the adapter first required section of wood to be removed from front of rifle stock, after which the adapter could be attached arround tip of the rifle barrel. With decision about standardization of rifle models in year 1919, these ersatz-bayonets were removed from use and apparently their career with Finnish Army ended by early 1920's. Year 1919 mixed rifle models like Japanese 6.5-mm rifles, Swedish infantry rifles m/96 and Berdan m/1870 with their bayonets were transferred from Armed Forces to Civil Guard (Suojeluskunta). Also Winchester m/1895 rifles were removed from active use and transferred to storage. That year Army also equipped its bicycle troops, cavalry and field artillery with German 7.92-mm Mauser 98a carbines bought from France, but this decision proved short-lived with them getting replaced with Mosin-Nagant rifles already in year 1924.
PICTURE: From the top: Two socket-bayonets m/91 in their scabbards, Japanese knife bayonet for Japanese rifles and German ersatz bayonet issued commonly with Mosin-Nagant m/91 rifles. COPYRIGHTS JAEGER PLATOON WEBSITE. CLICK THUMBNAIL TO SEE LARGER PIC (97 KB).
FINNISH LONG KNIFE BAYONETS
Finnish Armed Forces and Civil Guard started making improvements to their Mosin-Nagant rifles, which lead into development of Finnish lineage of military rifles, which were improved versions based to infantry rifle m/91. One of the major improvements introduced with these new Army (infantry rifle m/27 and cavalry rifle m/27rv) rifles was new (long knife) bayonet m/27 equipped with attachment system based to one earlier used in Austro-Hungarian Steyr m/95 rifles. While Finnish Army soon decided to replace m/27 bayonet in production with more structurally solid bayonet later named as m/29 and in mid 1930's replaced that in production with bayonet m/35, all these knife-bayonets had very similar shape and size. In addition all Finnish knife-bayonets were made to compatible with Finnish developed Mosin-Nagant rifle models. This included also Civil Guard rifles m/28 and m/28-30 along which Civil Guard introduced bayonets m/28 and m/28-30, who were also practically identical in size and shape of those bayonets introduced by the Army. Also old Russian socket-bayonet m/1891 remained in use with infantry rifle m/91 and a shortened version of this bayonet was modified for cavalry rifle m/91. Another modified version was socket-bayonet m/1891 was version known as bayonet m/91-24. It had socket ring enlarged to fit in Civil Guard's infantry rifles m/91-24, most of which had thicker stepped rifle barrel.
Bayonet m/27 was the first of Finnish designed and manufactured knife bayonets. It was designed by Ordnance Department of Ministry of Defence and manufactured for Finnish Armed Forces by Fiskars Oy. Inspration for the design had been taken from numerous foreign bayonet designs of that time. This bayonet design proved short-lived, since its structural design based into tenon and mortise joint type of assembly was found questionable with only about 13,500 bayonets m/27 being manufactured in 1928 - 1929. The structurally stronger replacement was bayonet m/29, which was otherwise structurally similar to m/27, but had its hand guard and pommel welded into main part that contained blade and steel in between wooden grip panels. Bayonet m/29 was manufactured for Finnish Armed Forces by two Finnish manufacturers, Fiskars Oy and Hackman & Co in 1931 - 1935 with their combined total production being about 25,500 bayonets. Both bayonets m/27 and m/29 were issued with fluted steel scabbard which had been painted black with layer of lacquer added on top of paint. The third Finnish Armed Forces knife bayonet model was bayonet m/35, which Fiskars Oy and Hackman & Co manufactured in 1936 - 1938 with their combined total production being about 18,600 bayonets. From all Finnish bayonets m/35 with its compelete blued finish was the business-like no frills "all black" bayonet. Its grip panels had been attached with new smooth rivets, which could be opened with special tool and also renewed structural design in which hand guard had been attached with two steel bars and pommel attached by welding. Shape of the blade had also been re-designed and the two manufacturers each had their own blade design. Unlike earlier Finnish Armed Forces knife bayonets, bayonet m/35 also had an cleaning/oiling hole in its pommel, feature that was first introduced with this bayonet model. Steel scabbard issued with bayonet m/35 was smooth and blued. The leather frog used with it being either brown leather as in earlier versions or late version painted dark green. Often Finnish Army referred to its knife bayonets simply as "bayonet for rifle m/27".
PICTURE: Two pre World War 2 issued Finnish Army long knife bayonets - bayonet m/29 (top) and bayonet m/35 (below). Bayonets m/27 and m/29 look almost identical - they only have structural differences which are typically difficult to spot. Both of them are "on the white" and rivets used to attach wooden grip panels have "nipples" in middle of them. Scabbards used with bayonets m/27 and m/29 were painted black with coat of lacquer added on top of paint. First fluted scabbard from the top shows early leather frog, which the dark leather frog on the second fluted scabbard being the type usually used with later smooth scabbard issued with bayonet m/35. This sort of dark painted frogs were made in Weapons Depots in 1937 - 1939. All metal parts of bayonet m/35 were blued, which often makes the whole bayonet appear black. The leather frog used in the smooth scabbard in the bottom is standard issue Finnish Army post-war replacement frog made from grey-green leather. COPYRIGHTS JAEGER PLATOON WEBSITE. CLICK THUMBNAIL TO SEE LARGER PIC (95 KB).
Also Finnish Civil Guard (Suojeluskunta) designed long knife bayonets for its new rifle models m/28 and m/28-30. The first of these two bayonet models, bayonet m/28 designed for rifle m/28, is size and shape wise very similar to bayonet m/27 of Armed Forces and for a reason. At that point bayonet m/27 was still on prototype stage, but provided major inspiration for General Headquarters of Civil Guard for design of bayonet m/28. System used for locking the bayonet to rifle and associated parts were compatible with Armed Forces bayonets in such level that they are basically identical. While the resulting bayonets may first look to be very similar, bayonet m/28 was again structurally different with the part in between grip panels being separate part attached to blade, hand guard and pommel. The blade of bayonet m/28 was "on the white", while whole grip with hand guard was dipped in to blue, which not only colored all metal parts of grip and hand guard dark, but usually left a brownish stripe in root of the blade. Wooden panels were attached with rivets that are smooth from both sides. The sole manufacturer of bayonet m/28 was Hackman & Co, which made about 38,200 of them in 1928 - 1934. Bayonet m/28 was issued with fluted steel scabbard, which was painted green and issued with leather frog, which unlike other Finnish-made frogs for long knifre bayonets had the "rough" side of leather on the top side. The likely reason for this uncommon practice of "rough side on the top" is that much of the leather frogs were apparently old German World War 1 era leather frogs, which were recycled for this bayonet. The second Civil Guard long knife bayonet model was bayonet m/28-30 designed for rifle M/28-30. If rifle m/28-30 is the Rolls Royce of Mosin-Nagant rifles, bayonet m/28-30 was also likely the most luxurious standard issue bayonet model ever made in Finland - the bayonet itself is has been left "on the white" to allow well maintained steel parts to remain shiny, while wooden grip panels are curly birch - rare and expensive mutated version of European white birch. Civil Guard had become unhappy about bayonet m/28, with main problem points being shape of its blade and problematic replacement process of damaged blades. Hence new bayonet m/28-30 had re-designed blade profile and grip panels attached with rivets which could be opened with special tool. Also fluted steel scabbard had proved notably weaker than intended, hence it got replaced with new blued smooth steel scabbard, which would not bend so easily. Cleaning / oiling hole was added to pommel of those m/28-30 bayonets manufactured in February of 1936 or later, but sometimes earlier manufactured m/28 and m/28-30 bayonets may have gotten it added to them, if they underwent repairs before World War 2. Both Hackman & Co and Fiskars Oy manufactured bayonet m/28-30 in 1934 - 1939 with their combined total production being about 28,000 bayonets. Numerous leather frog variations were issued with steel scabbards of bayonet m/28-30, they included both versions made from brown leather and frogs painted dark green received from Weapons Depots of Armed Forces.
PICTURE: Two Finnish Civil Guard issued long knife bayonets - bayonet m/28 (top) and bayonet m/28-30 (below). Notice dark grip section and hand guard of bayonet m/28-30 - the grip section was dipped in blue in end of manufacturing process. Blade is "on the white". Steel rivets used to attach wooden grip panels are smooth from both sides of the bayonet. Fluted steel scabbard issued with bayonet m/28 was painted green and the leather frog used with it had "rough" side of leather outside. Bayonet m/28-30 is easy to identify from curly birch grip panels and rivets designed to be opened with special tool, it was issued with blued smooth steel scabbard and numerous leather frog designs, from which the ones with retaining strap were least common. COPYRIGHTS JAEGER PLATOON WEBSITE. CLICK THUMBNAIL TO SEE LARGER PIC (95 KB).

THE ROLE OF BAYONET IN FINNISH ARMY OF 1920's AND 1930's:

"Bayonet-fighting is the final decisive form of battle in both attack and defense"…

- Finnish Army manual Pistinohjesääntö, (Standing Orders for Bayonet Fighting, year 1925).

As mentioned when it came to use of bayonet in the military, Finnish Army adopted a view quite typical to most European countries of that time. The basic weapon for infantry soldier was a rifle, to which he would attach bayonet for certain special situations (sentry duty, infantry assault etc) – with hand-to-hand combat being the main use, for which bayonet attached to rifle was the primary weapon. If anything Finnish Army actually preferred using all suitable firearms such as rifles, submachine guns, light machineguns, (if possible) hand grenades and (if available) flame throwers for close quarters combat. Hence Finnish Army manuals actually instructed its troops to fight close quarters combat mainly by shooting with firearms and rely bayonets & other suitable instruments only in case of melee.
PICTURE: Guardsmen of Finnish Civil Guard photographed during bayonet practice in year 1934. Both guardsmen and Civil Guard officer on the right are wearing summer uniforms. Rifle on the right seems to be rifle M/28, while the one on the right is probably either rifle M/28 or rifle M/28-30. Photo source Finnish Heritage Agency (Museovirasto), acquired via finna.fi and used with CC BY 4.0 Creative Commons license. CLICK THUMBNAIL TO SEE LARGER PIC (246 KB).
But when it came to fighting melee in 1920's and 1930' Finnish Army considered a bayonet attached a rifle was considered to be the primary tool for the job. The first official Finnish Army manual about the subject, Pistintaisteluohjesääntö (Standing Orders for Bayonet Fighting), was published in year 1925 with several other (in some cases more versatile) military manuals about melee and hand-to-hand combat also being published in 1920's. As often Finnish Civil Guard (Suojeluskunta) was faster in this matter with manual Pistintaisteluohje (Bayonet-fighting Manual) written by (Jaeger-Major) Efraim Kemppainen being published for Civil Guard use already in year 1923. All official Finnish military manuals instructed using of bayonet only when attached to rifle – this was most likely at least partially due to old socket-bayonet m/1891 being terribly unsuited for any sort of use on as a dagger of sort on its own – while also Finnish long knife bayonets with their narrow long unsharpened blade and narrow angular grip were only marginally better suited for such purposes. Other instruments recommended for melee and hand-to-hand combat included field axe, entrenching tool and field pickaxe and even butt of flare pistol. Finnish Army instructions for bayonet-fighting were short and clear. The techniques instructed contained just two thrusts (normal thrust & long thrust), three parries (parry, fake parry and move parry), move of bayonet from one side to another, butt stroke with rifle butt and deflects.
PICTURE: Photograph showing one of the bayonet moves of Finnish military, referred in manuals as long thrust, being performed in military competitions of Civil Guard in year 1938. What is known suggests that long thrust was a bayonet move loaned from World War 1 era German bayonet fighting doctrine. The rifle appears to be likely infantry rifle m/91 with its standard socket bayonet m/91. (Photo source Vapriikin Kuva-arkisto / Photo Archive of Museum Centre Vapriikki / Museokeskus Vapriikki, used with CC BY 2.0 license). CLICK THUMBNAIL TO SEE LARGER PIC (190 KB).
With instruction manuals now available, Army still needed training equipment and practice ranges for teaching of the bayonet fighting. Apparently there were some Russian training equipment for bayonet-fighting among materials captured in year 1918 and in addition some units had built also equipment for their own use, but these were far too small in number to provide training equipment for all military units. The solution proved to be converting 625 Berdan m/1870 rifles to practice rifles for bayonet-training. Weapons and Ammunition Depot 1 (Ase- ja Ampumatarvikevarikko 1) in Helsinki converted the rifles for this purpose and delivered them in August of 1926. This bayonet-fighting practice rifle was equipped with spring-loaded steel bar inserted inside muzzle of their rifle barrel and with piece of padding on tip of the steel bar. Apparently design of this bayonet-fighting practice rifle proved quite successful or at least sufficient, since they remained in active use at least until World War 2 and last of these practice rifles were not scrapped until 1960's. In addition soldiers also needed protective gear for practicing bayonet fighting - namely fencing masks and padding for certain body parts. These were manufactured and made available for all Army units around 1925 – 1926. In addition practice ranges designed for the purpose were built to Army garrisons and military schools around that time. Typically bayonet-fighting practice ranges were equipped with hanging burlap sacks filled with straws, against which the soldiers practiced use of bayonet. With training gear and training ranges ready, Finnish Army got bayonet-training going on full scale starting circa year 1926. While bayonet-fighting was taught in all Finnish Army until World War 2 and it became part of skill set trained to infantry soldier, unlike in some countries it remained just a military skill, instead of developing to a sport (bayonet-fencing). This was the situation when Finland entered World War 2 with Winter War.
PICTURE: Some drawings showing correct stance and some moves for bayonet practice. (Drawings originate from Finnish Army manual Pistintaisteluohjesääntö published in year 1925) CLICK THUMBNAIL TO SEE LARGER PIC (53 KB).
WARTIME EXPERIENCES:
Winter War was fought in between Finland and Soviet Union from 30th of November of 1939 to 13th of March 1940. From the surface it first appeared that during this war Finnish Army was quite happy with its existing bayonet-training and long knife bayonets that it had issued for rifles m/27, m/27rv, m/28 and m/28-30, but things were already stirring under the surface. After Winter War in year 1940 as part of development process for new military rifle m/39 and its accessories Major Birger Linkomies (former: Birger Flick) recommended asking feedback about certain details from soldiers who had served in Winter War. This feedback provided the first hints that Finnish soldiers were far less pleased with existing bayonets than what had been assumed. One of the most revealing parts of feedback proved to to be answers to a question, which asked if bayonets designed for infantry rifle m/27 were of suitable length. The feedback received in July of 1940 contained virtual flood of answers, that requested length of the (30 cm / 12-inch) bayonet blade to be shortened (to 16 – 25 cm / 6.3 – 10 inch) and structure of the bayonet to be changed in such manner that its characteristics of use would be as similar to those of puukko-knife as possible. This feedback resulted in manufacturing of several prototypes and development of bayonet m/39 by autumn of 1940. While earlier Finnish-manufactured bayonets had all long knife bayonets, much shorter bayonet m/39 was a true knife-bayonet well-suited for utility knife and combat knife roles. Since it retained the same attachment system as earlier Finnish bayonets, it could be used in existing Finnish rifle models m/27, m/27rv, m/28, m/28-30 and m/39. But otherwise it was a totally new design with much wider (about inch wide) 18.3-centimeter blade with puukko-like tip and well-rounded wider grip. In a sense introduction of knife-bayonet m/39 was in line with international development – during World War 2 most armies were replacing their old long knife bayonets with new knife-bayonets which had notably shorter blade and were far better suited for be used as utility knives, or as daggers or combat knives when not attached to rifle.
PICTURE: Finnish sentry somewhere out there at night during Winter War. His rifle is presumably infantry rifle m/91, since the bayonet is socket bayonet m/91. (SA-kuva photo archive, photo number 1322). CLICK THUMBNAIL TO SEE LARGER PIC (86 KB).
The feedback along production delays of bayonet m/39 also inspired a separate project, in which Headquarters of Home Front Troops tested in year 1942 if earlier-manufactured Finnish long knife bayonets could be modified into more practical bayonet design. The modifications done for this were shortening bayonet's blade length to about 18 centimeters, modifying tip of the blade to puukko-like shape and typically removing most from lower section of handguard. All these bayonets were modified from earlier Civil Guard long knife bayonets m/28 and m/28-30, with m/28-30 presumably being the more commonly modified of the two. This series of modified bayonet-prototypes became known as experimental bayonet m/42 (kokeilupistin m/42). By end of May of 1942 field test series of some 150 bayonets was modified to this experimental bayonet design and issued to various military units for testing. Experimental bayonet m/42 proved unsuccessful, probably due to the narrow blade and narrow angular grip being far cry from actual puukko-knife and therefore not really having what was needed. In their feedback the military units which had tested experimental bayonet m/42 requested them to be replaced with normal puukko-knives. Ultimately the project was cancelled.
PICTURE: Experimental bayonet m/42. This item is a high-quality reproduction, since originals are extremely rare and close to impossible to find. It is trying to look like version converted from bayonet m/28-30. Original steel scabbards are even more impossible to find than actual original bayonets. COPYRIGHTS JAEGER PLATOON WEBSITE. CLICK THUMBNAIL TO SEE LARGER PIC (63 KB).
March of 1942 a virtual bomb hit to Finnish plans – Headquarters of Isthmus (Army) Group sent General Headquarters of Armed Forces a suggestion for completely removing bayonets from equipment issued to frontline troops. Summer of 1941 Finnish Army had launched a major offensive, which in Carelian Isthmus pushed into pre Winter War border in north of Lake Ladoga reached even deeper far into Soviet Carelia. During this offensive Finnish infantry moving on foot had marched vast distances on foot, often through difficult terrain. So quite naturally the soldiers got tempted in lightening their personal load. Practical experiences gathered at that time had revealed Finnish soldiers were commonly considering bayonets to be useless excess weight and were discarding them to reduce weight of their personal load. While the tendency of soldiers discarding bayonets had been noted first already during Winter War, during the offensive of year 1941 this questionable practice spread like epidemic among Finnish soldiers. When Finnish Army after ending of the offensive re-organized much of its troops, the military units suspended as part of process returned their military equipment – with notably large percentage of bayonets being reported as "missing" or "lost". This may have been partly explained by the fact that melee and hand-to-hand combat had apparently proved exceedingly rare and in those rare occurrences in which it happened, Finnish soldiers typically preferred to use their own personal puukko-knives instead of bayonet. Another item often discarded by the soldiers along the bayonet was entrenching tool. The suggestion from HQ of Isthmus Troops started the downfall of bayonet in Finnish use, since facing the facts General Headquarters decided to withdraw already existing bayonets from troops of Field Army. This decision was implemented with practically all bayonets being gathered off from frontline troops by autumn of 1943, after which the bayonets gathered off from Field Army were stored for rest of the war. Hence Finnish troops basically fought rest of the war without bayonets. It is worth noting that apparently the deadline for gathering off bayonets varied considerably from one Army Corps to another and some of these gathered the bayonets already much earlier - for example VII Army Corps was to gather off all bayonets and delivered them to 15th Weapons Repair Company by 25th of April 1942.
This decision about withdrawing bayonets from troops of Field Army had also fundamental effect for planned acquisitions of bayonet m/39. Only order ever made for this bayonet model was for 10,000 bayonets ordered by Headquarters of Home Front Troops (Kotijoukkojen Esikunta). The manufacturer chosen for that order was Oy Veljekset Kulmala Ab – far smaller and less established manufacturer than Fiskars Oy Ab or Hackman & Co, which had manufactured all earlier Finnish-made bayonets. Oy Veljekset Kulmala Ab was relatively small company established in early 1920's and was concentrated in manufacturing specialist gear for fire departments, which made it an unusual choice as bayonet-manufacturer. This may partially explain the considerable delay that the delivery of m/39 bayonets suffered, but was also partially caused by loss of trained work-force from this company (and others) being called into military service and hence being unavailable. On the other hand one might claim that the company may have also taken the order with a bargain price as an effort of getting its most skilled workers released from the military and getting them returned to its use. Anyway – while the delivery was originally intended to be commpleted by end of September 1941, the final delivery of the 10,000 bayonets m/39 did not ultimately happen until summer of 1942.
PICTURE: Two knife bayonets m/39 - near mint one (top) and very worn example (below). Metal parts of this bayonet are "on the white" and wooden grip originally dark brown. Steel rivets used to attach wooden grip piece are the type that can be opened with special tool and pommel has the cleaning / oiling hole. Notice leather sheath with steel reinforcement in tip of the sheath. There are several varieties of reproductions of this bayonet floating in the market, so buyer be aware! COPYRIGHTS JAEGER PLATOON WEBSITE. CLICK THUMBNAIL TO SEE LARGER PIC (107 KB).
While even financing had already been reserved for the matter, Finnish Army never made the intended far larger order of bayonets m/39. Since the troops apparently considered bayonets unnecessary, there was little interest to acquire new bayonet-model for them – even if that bayonet-model might be expected to be able to gain more popularity, than the existing earlier bayonets models. Hence the first order of 10,000 bayonets m/39 made by HQ of Home Front Troops also ended up being the last.
Not all bayonets issued by Finnish Army were Finnish-made - in fact there were quite a few foreign bayonet designs that saw use with Finnish Army. During World War 2 Finnish Army captured numerous bayonet models along captured rifles and received several new bayonet models with rifles acquired for Finnish military. The most common of captured bayonets was socket-bayonet m/91-30, which was a Soviet spike-bayonet for rifle m/91-30. When compared to earlier Russian/Soviet m/91 socket-bayonet, to which it was obviously based, bayonet m/91-30 was otherwise similar in size and weight, but had a new attachment system designed to work with front sight of m/91-30 military rifle. If bayonet m/91 was never very popular in Finnish use, bayonet m/91-30 was apparently even less so, with only limited number ever reaching official channels and likely even smaller number ever seeing Finnish use. Other somewhat common captured Soviet bayonets were long knife bayonets of AVS-36 and SVT-38 rifles plus shorter knife-bayonet of SVT-40 & AVT-40 rifles. Photos suggest that while these semiautomatic and select-fire rifles enjoyed popularity among Finnish soldiers, soldiers usually did not bother to take also the rifle's bayonet with it. It also seems likely that at least some of the captured SVT-40 bayonets may have been used as raw materials for making trench art knives.
PICTURE: The most common of Soviet bayonets captured during World War 2. Socket bayonet m/91 (top), socket bayonet m/91-30 (middle) and knife-bayonet for SVT-40 (below). As seen the major difference in between m/91 and m/91-30 is locking mechanism. Soviet SVT-40 rifle was issued with simple knife bayonet that had blued steel parts and wooden grip panels attached with screws. Scabbard is blued steel with belt loop made from canvas. CLICK THUMBNAIL TO SEE LARGER PIC (76 KB).
Swedish infantry rifles m/96 were issued with all-around good handy all-steel dagger-shaped knife bayonet m/96, which may well been the most successful of the bayonets that got acquired with rifles to Finnish use during World War 2. Swedish knife-bayonet m/96 made a good bayonet, relatively useful utility knife and was also quite well suited for role of a combat knife – and hence seems to have been at least somewhat popular with the troops issued with the rifle. Italian "Terni-rifle" (7,35 mm fucile corto modello 38) was issued in Finland with Italian-manufactured folding knife-bayonet m/38, which apparently may have been more popular among Finnish soldiers than the rifles that they came with. While the Italian folding knife bayonet m/38 was pretty horrible as a bayonet, apparently it had been originally designed to be carried attached to "Terni-rifle" folded open or closed, but could be also carried in scabbard while folded open. It seems that most of the scabbards issued with Italian bayonet m/38 were equipped with Italian made grey leather frogs, while some had steel belt loops. This bayonet was not much a fighting knife either, but when needed could serve as a half-decent utility knife. Both Swedish m/96 and Italian m/38 were acquired in year 1940 and remained in use of Finnish home front troops and certain other military units (sappers, coastal artillery, anti-aircraft units, signal corps etc) until end of World War 2. Those bayonets issued to Field Army got gathered off from troops circa 1942 - 1943 along all other Finnish-issued bayonets and stored for rest of the war.
PICTURE: Swedish knife bayonet m/96 (top) and Italian folding knife bayonet m/38 (below). The Swedish bayonet m/96 has dagger-like blade with all steel structure and checkered grip. Blade is polished while grip and hand guard are blued. Swedish industry produced no less than total 665,000 bayonets of this type. In addition of rifle m/96, Swedish military issued this bayonet model also for rifle m/38 and AG m/42 semi-automatic rifle, but Finnish military used it only with rifle m/96. Steel scabbard is blued, at least two leather frog designs got used in Finland, this one is apparently the less common of the two and according some sources was originally intended for officers and/or non-commissioned officers. Italian folding knife bayonets were delivered to Finland along rifle m/38. Apparently the particular bayonet design was unpopular with Italian soldiers, who preferred bayonets with fixed blade over it. The bayonet is completely blued, although blade tends to be commonly brown instead of black (due to error in blueing process and/or steel composition of blade) and grip panels are attached with screws. Steel scabbard is painted black with likely layer of lacquer on the top, this scabbard has steel belt loop, but another (presumably more common) version has frog stud for grey leather frog. COPYRIGHTS JAEGER PLATOON WEBSITE. CLICK THUMBNAIL TO SEE LARGER PIC (106 KB).
POST-WAR ERA - RETURN TO OLD?
The first Finnish post-war military manual about hand-to-hand combat was Lähitaisteluopas (Close Quarters Combat Manual) published in year 1957. While the manual instructed use of bayonet attached to rifle and for example trenching tool, it contained nothing about use of puukko-knife, unless a part training about how to disarm opponent equipped with a knife with just bare hands is considered such. As far as the manuals were concerned the situation remained basically unchanged even for the latest version of the manual published in year 1990. Hence one could argue that Finnish military had neglected to react into wartime-experiences and in this matter had officially returned to pre-war doctrine.
Once World War 2 ended Finnish military got rid off old Russian socket-bayonets m/91 and its Finnish-modified versions bayonets m/91 rv and m/91-24. Most of these bayonets were sold as scrap metal around 1945 – 1946. While the Finnish-manufactured long knife bayonets m/27, m/28, m/28-30, m/29 and m/35 officially returned to active military use after the war, in reality they mostly remained mothballed for possible use until being declared obsolete in 1960's. Once Finnish-manufactured long knife bayonets had been declared obsolete, most of them were scrapped, with only relatively small numbers being sold to military personnel. After World War 2 bayonet m/39, despite its very limited total production, entered in active military service and was apparently extensively used for military training in 1950's. The total number of m/39 bayonets remaining in inventory of Finnish military dropped slow but certain with the most worn out bayonets being over time picked out and scrapped. Bayonet m/39 was not declared obsolete until 1970's. And even after this some of the best preserved individual m/39 bayonets were saved, chrome-plated and attached to wooden plagues to create a gift item for Finnish Defence Forces.
While also pre-war built equipment for bayonet-practice got re-introduced to training after World War 2, the practice-rifles for bayonet-training, which had been converted from Berdan m/1870 in year 1926 started to be in end of their journey. Hence in 1950's Finnish Army decided to acquire new practice-rifle for bayonet-training. The solution was to convert existing cavalry rifle m/91 into new close quarters combat practice rifle equipped with permanently attached blank adapter for blank rounds and rubber bayonet. The design was tested in 1957 – 1958 and proved successful enough for 1,500 cavalry rifles m/91, which had been expecting to be scrapped, to be converted to this new practice rifle design in year 1959. This new close quarters combat practice rifle replaced last of the old Berdan-based bayonet-practice training rifles originating from 1920's. However the rubber bayonet with them soon proved to be a weak point of the design and some of these training-rifles got removed from training use after only few years of service, with their number dropping little by little until the last of them were removed from use in late 1980's.
While close quarters combat training rifle gave Finnish soldiers a tool for practicing hand-to-hand in between soldiers, it left open the need for rifle that could be used for actual bayonet practice against suitable targets. For this specific purpose in Weapons Depot 1 (Asevarikko 1) developed its practice rifle prototype in early 1960's. The prototype was based to military rifle m/28, with its barrel and front part of rifle stock shortened about 33 centimeters (one foot), wrist-section of rifle stock reinforced and blade originating from bayonet m/27, m/28 or m/28-30 permanently attached in tip of the barrel. Once the prototype had been approved Weapons Depot 1 converted hundred military rifles m/28 waiting to be scrapped in the similar manner to bayonet-practice training rifles. However with apparent decline of interest concerning bayonet practice and bolt-action rifles in general getting replaced with assault rifles, there was little use for these new training rifles, which resulted them mostly spending time in storage until being declared obsolete and getting scrapped in 1970's and 1980's.
However highly informal and unofficial question asked from few dozen Finnish reservists representing various age groups from age 20 - 60 suggests that in reality Finnish military has basically not included any bayonet-training as part of normal military training for rank-and-file soldiers at least since 1970's. Officers and non-commissioned officers have often had basics of bayonet-fighting still trained for them. Hence the reality does not seem to fit to existing manuals and the previous conclusion about Finnish military returning to pre-war doctrine as far as use of bayonet is concerned, is at least partly incorrect. Puukko-knife continues to enjoy an unusual role in Finnish Armed Forces as being only personally acquired civilian item, carrying of which with military uniform goes beyond question.
When Finnish Army decided to start testing assault rifles in late 1950's, the AK-47 assault rifles acquired at that time got delivered with standard issue AK-bayonets of that time. And once development of domestic (AK-47 based) assault rifle started, also new bayonet design was put into development for it. Early on during development also folding bayonet design based to Italian knife-bayonet m/38 (which had arrived to Finland with so-called "Terni-rifles" in year 1940) was tested. But ultimately the final bayonet design for Finnish assault rifle (7.62 RK 62) was a rather simple, but durable and well-made knife-bayonet with fixed blade, which got named as bayonet m62. As with pre-war bayonets, this bayonet model was manufactured by the same two traditional Finnish bayonet-manufacturers – Hackman and Fiskars. Previous wartime experiences are visible in bayonet m62 in its puukko-knife use characteristics, which include the lack of handguard – making this knife-bayonet notably less practical as combat knife than as a utility knife. One could actually argue that bayonet m62 is also a puukko-knife (although one with somewhat longer blade than typical), since it fits the traditional requirements of puukko-knife quite well. Unlike pre-war Finnish bayonets, bayonet m62 were delivered sharpened. The leather scabbard issued with bayonet m/62 is rather minimalistic effort made from grey-green leather and in manner typical to its era only designed to be carried in a belt from its belt-loop.
PICTURE: Finnish knife bayonet m62 for 7.62 RK 62 assault rifle manufactured by Hackman & Co. The steel blade is prosphated and grip is grey plastic. Early manufacturing version of this bayonet has blued blade, but this one one is a late production variant. Sheath is grey leather with aluminium rivets. COPYRIGHTS JAEGER PLATOON WEBSITE. CLICK THUMBNAIL TO SEE LARGER PIC (73 KB).
While bayonet m62 fit to assault rifle m62 (7.62 RK 62) and various versions based to it, in early 1990's Finnish Defence Forces developed a new assault rifle model, with which it was no longer compatible. That new assault rifle model was 7.62 RK 95 TP (7.62-mm assault rifle model 1995 with folding rifle butt), which had been designed to accept bayonets based to NATO STANAG standard being developed at that time. The intended NATO-standard never really become one, but regardless this time Finnish military also did not bother to develop new bayonet design for the new assault rifle. Hence typically 7.62 RK 95 TP assault rifles are issued without bayonet of any sort, with Kaartin Jääkärirykmentti being the only unit which issues bayonets for this rifle. Kaartin Jääkärirykmentti (Guard Jaeger Regiment) is the unit of Finnish Defense Forces that among other things takes care of guarding Presidential Palace in Helsinki and its responsibilities include organizing honorary guard for foreign heads-of-state for their official visits to Helsinki. Since bayonets remain to be official equipment for parades, honorary guard and sentry duty, a limited number of German Eickhorn KCB 77 bayonets were acquired for this military unit to be used with 7.62 RK 95 TP assault rifles.
ARE BAYONETS ANY GOOD ANYMORE?
Erwin Rommel (after bayonet charging three French soldiers in 1914 - only to be shot in the thigh by one of them): "In a melee combat between indidual soldiers, the winner is he who still have one more round in magazine of his weapon".
The old traditional role for bayonet attached to rifle for it to be weapon of hand-to-hand combat, which is used in melee situations for fighting enemy soldiers. According that thinking in battle infantry one side launches a bayonet charge which after reaching positions of enemy infantry turns into bayonet-fighting, which will play a final key role in which side wins the battle. The problem in that is, that according what modern study of military history suggests, such events of bayonet-fighting seem to have always been rare.
Among earliest statistics about combat casualties and their cause of death are those gathered during US Civil War in 1860's. The statistics reveal that at that time wounds caused by bayonets caused less than 1% of casualties – and that was from an era when standard issue infantry weapon was muzzle-loaded rifled musket capable firing three shots/minute and bayonet-charges were common occurrence of infantry tactics. If anything increase of infantry firepower also seem to have made bayonet-fighting even rarer. While during World War 2 some armies, like the Japanese, still relied heavily to bayonet-charge as part of their basic infantry tactics, this tactic often was not just outdated, but plain suicidal especially if used against experienced enemy. Nowadays basic infantry soldier is usually armed with assault rifle and typically carries hundreds of rounds readily loaded in magazines. Hence it is no surprise that many armies no longer issue bayonets for their infantry, since their practical importance in combat is often now considered marginal at best.
STATISTICS OF BAYONETS
Finnish bayonet production by year 1945:
| | | | | |
| --- | --- | --- | --- | --- |
| bayonet model: | ordered by: | manufacturer: | when: | total: |
| bayonet m/27 | Finnish Armed Forces | Fiskars Oy | 1928 - 1929 | 13500 |
| bayonet m/29 | Finnish Armed Forces | Fiskars Oy | 1931 - 1935 | 15000 |
| bayonet m/29 | Finnish Armed Forces | Hackman & Co | 1931 - 1935 | 10500 |
| bayonet m/35 | Finnish Armed Forces | Fiskars Oy | 1936 - 1938 | 11250 |
| bayonet m/35 | Finnish Armed Forces | Hackman & Co | 1936 - 1938 | 7350 |
| bayonet m/28 | Finnish Civil Guard | Hackman & Co | 1928 - 1934 | 38200 |
| bayonet m/28-30 | Finnish Civil Guard | Hackman & Co | 1935 - 1939 | 20220 |
| bayonet m/28-30 | Finnish Civil Guard | Fiskars Oy | 1938 - 1939 | 7785 |
| bayonet m/39 | HQ of Homefront Troops | Oy Veljekset Kulmala Ab | 1941 - 1942 | 10000 |
| exp. bayonet m/42 | HQ of Homefront Troops | modified | 1942 | 150 |
Technical details for various Finnish-used bayonets:
| | | | | | | | |
| --- | --- | --- | --- | --- | --- | --- | --- |
| bayonet | bayonet | total | blade | bayonet | scabbard | scabbard | scabbard |
| model: | type: | length: | lenght: | weight: | version: | length: | weight: |
| m/91 | socket | 50.5 cm | 43.0 cm | 350 grams | tin (German WW1) | 48.8 cm | 260 grams |
| | | | | | leather | 55.0 cm | 100 grams |
| Japanese | knife | 51.0 cm | 44.0 cm | 450 grams | smooth steel | 53.0 cm | 260 grams |
| ersatz (*) | knife | 43.4 cm | 30.8 cm | 470 grams | smooth steel | 47.0 cm | 250 grams |
| m/91 rv | socket | 37.5 cm | 30.5 cm | 300 grams | shortened leather | 42.0 cm | 90 grams |
| m/91-24 | socket | 50.5 cm | 43.0 cm | 350 grams | tin (German WW1) | 48.8 cm | 260 grams |
| | | | | | leather | 55.0 cm | 100 grams |
| m/27 | knife | 41.5 cm | 30.0 cm | 380 grams | fluted steel | 47.5 cm | 220 grams |
| m/29 | knife | 41.5 cm | 30.0 cm | 380 grams | fluted steel | 47.5 cm | 220 grams |
| m/35 | knife | 41.5 cm | 30.0 cm | 380 grams | smooth steel | 45.0 cm | 250 grams |
| m/28 | knife | 41.5 cm | 30.0 cm | 380 grams | fluted steel | 46.0 cm | 220 grams |
| m/28-30 | knife | 41.5 cm | 30.0 cm | 390 grams | smooth steel | 46.0 cm | 240 grams |
| m/39 | knife | 29.5 cm | 18.3 cm | 330 grams | leather | 28.5 cm | 110 grams |
| m/42 (**) | knife | 29.3 cm | 18.0 cm | 290 grams | shortened steel | 33.0 cm | 200 grams |
| m/96 (***) | knife | 33.8 cm | 21.0 cm | 260 grams | fluted steel | 44.0 cm | 180 grams |
| m/38 (****) | knife | 29.0 cm | 17.6 cm | 260 grams | smooth steel | 20.3 cm | 100 grams |
| SVT-40 | knife | 36.0 cm | 18.0 cm | 270 grams | smooth steel | 33.0 cm | 170 grams |
| m62 | knife | 26.1 cm | 15.5 cm | 160 grams | leather | 29.0 cm | 80 grams |
(*) German World War 1 era "ersatz" (replacement) knife bayonet originally made for German Mauser rifles. German military also commonly issued this bayonet version for captured Mosin-Nagant m/91 rifles equipped with bayonet adapter. During Finnish Civil War in 1918 Germany delivered Finnish White Army large number of Mosin-Nagant m/91 rifles equipped with "ersatz" bayonets.
(**) Finnish experimental bayonet m/42. This was basically knife-bayonet converted by shortening existing m/28 and m/28-30 bayonets.
(***) Swedish bayonet m/96. Finnish military used these with Swedish 6.5-mm (Mauser) infantry rifle m/96.
(****) Italian folding knife bayonet m/38. Finnish Army issued this bayonet with 7.35-mm rifle m/38. When folded the bayonet is 22.0 cm long and has 11.0 cm section of blade usable.
PUUKKO-KNIVES
Puukko-knife is a traditional Finnish knife type. While true origins of the term "puukko" have long since lost, according the strongest theory puukko was/is a term for type of knife intended for working (carving) wood. In Finnish language terms knife and puukko are sometimes mistakenly used as a synonym – this is incorrect because while all puukko are knives, not all knives are puukko. For knife to be a puukko-knife it has to fill certain characteristics and have certain kind of structural design - puukko-knife has fixed blade with single curving cutting edge and root of the blade going inside the grip, which has been rounded at least from its corners. Typically it has no handguard, with grip and blade being about similar in length. While width and length of blade varies, usually for knife intended for carving wood, the ideal blade-length is commonly considered to be no longer than width of the palm of a person using the knife and ideal length of grip is also about width of the palm of the person using it (or slightly longer). Hence usually puukko-knives have blade about 7 – 10 centimeters (2.8 – 4.0 inches) long, about 1.7 – 2.3 centimeters wide and it has been sharpened to certain angle (of 15 – 21 degrees) to make it ideal for carving wood. However over the time also numerous types of puukko-knives developed better suited for other primary purposes than carving wood. While these specialized versions of puukko-knife do not usually have all the characteristics of puukko-knife, they are still considered to belong in family of puukko-knives.
Unlike sometimes claimed puukko-knife is not really a hunting knife or fishing knife, in that sense that typical puukko-knife would have been especially intended for either. Instead there are more specialized types of puukko-knives primarily intended as hunting or fishing knives, basic puukko knife is suited for very wide variety of purposes. While ability to work wood may have been the intended main purpose for puukko-knife, in reality the its role in Finnish agrarian society and in use of Finnish soldiers was closer to of being a multi-tool of its time.
PICTURE: Variety of typical traditional Finnish puukko-knives to give idea how much varitiation there actually was/is with these knives. Soldiers would prefer to carry knives belonging to larger end of size scale. Knives in this photo: 1) Miniature puukko made by Kauhavan puukkotehdas with galalith grip. 2) Miniature puukko made by H. Kankaanpää with birch bark grip decorated with Finnish coat of arms. 3) 20-cm/8-in long puukko with bone grip. 4) Puukko knife for Finnish Boy Scouts with birch bark grip, this basic design with varying specific grip designs was popular as special puukko versions made for numerous Finnish organisations. 5). Puukko with galalith grips which have elk head engraved in them. 6)Puukko with wooden grip made by T. Kankaanpää. 7) Age-old simple working puukko design as made by blacksmiths for centuries. This could be from 20th century, but also from 19th century. 8) 22-cm/9-inch unmarked puukko with wooden grip. 9) Medium size Ilves (Lynx) puukko by Marttiini factory. 10) Unmarked puukko with long blade. 11) Horse-head puukko from Iisakki Järvenpää factory. 12) Leuku-puukko from Lapin puukko factory. CLICK THUMBNAIL TO SEE LARGER PIC (109 KB).
But even if puukko in practiced hands was a multi-tool if its time, this did not mean that there were no specialised puukko-knife types. In fact there was quite a wide variety of puukko-knife types developed over time. The size scale alone started from miniature versions of puukko-knife (less than 10-cm/4-in in lenght), which Finnish gentleman could carry for tasks such as opening letters, cleaning fingernails and cutting cigars - and ended to Lapland leuku (stuorra niibas) developed by Sami people typically up to 30-cm/12-in in lenght and designed to be hacking down small trees in machete-like manner. Another smaller special traditional puukko type of Sami people is unna-niibas (small knife) which often has bone grip and traditionally a sheath which has upper part made from leather and lower part carved from reindeer horn - or whole sheath made from horn. Especially from Pohjanmaa region originated numerous high-end decorative puukko designs, which were closer to works of art, than practical tools. Even many of the working puukko knives were inclined towards specific use such as carving wood, or as hunting knife designed for skinning game animals etc.
It must be also noted, that while puukko-knife is considered traditional Finnish knife-type, it is not completely unique in northern Europe. What is known history of Finnish puukko reaches at least to Viking-era and the basic concept of such knife type has been used in wider geographic area. Even nowadays Sweden and Norway have knives quite closely resembling Finnish puukko. Finnish puukko has also gone through considerable amount of development during its history, with vast number of individual blacksmiths, blade-smiths, sheath-makers and other craftsmen developing their designs for both puukko-knife and its sheath. In that sense especially craftsmen of late 19th – early 20th century southern Pohjanmaa / Botnia region played a key role in developing manufacturing of puukko-knives to such level, that they turned working knife of humble origins into finely decorated luxury item suited for an emperor. In late 19th century southern Pohjanmaa / Botnia region developed into hub of puukko-manufacturing with several factories and multitude of smaller scale knife-manufacturers. Practically always those making puukko-knives and those making their sheaths were not the same people, since their manufacturing required completely different skill sets, but for proper fit sheaths needed to be made for specific puukko-model.
By World War 2 large number of puukko-knife designs individual to certain manufacturer or manufacturers of certain geographical area had become available from multitude of factories and smaller scale manufacturers spread all over Finland. Hence when each Finnish soldier brought his own puukko-knife with him, they brought extremely wide variety of puukko-knives with them, which would make making any effort of trying to determine standard puukko-knife for Finnish soldiers of World War 2 completely impossible. What can be notes is, that during the war soldiers apparently had certain tendency of favoring puukko-knives with longer blade than typical – presumably because longer blade made knife better suited to be used as a weapon in hand-to-hand combat. But their knives also saw plenty of use in their original intended main purpose - especially during long trench war period of Continuation War making trench-art items developed into such a wide-spread hobby among Finnish Army, that it reached almost industrial scale. Besides puukko-knife being the most common tool for trench-art it also become with one of the most common trench-war items to be made by soldiers. These trench-art puukko-knives and their sheaths tended to be more lavish and decorative than the everyday puukko-knives that most of soldiers otherwise carried with them.
PICTURE: Soldier with two puukko knives, which are both obviously trench art items. The puukko-knife in the front has wooden sheath with places of battles listed in it. The other sheath partially visible from the back is made from aluminium. (SA-kuva photo archive, photo number 140983). CLICK THUMBNAIL TO SEE LARGER PIC (111 KB).
What were the puukko-knives carried by World War 2 era Finnish soldiers then like? Blades were obviously steel – carbon steel that is, since stainless steel would only appear at later date. Most common grip material was wood, most commonly birch (with lacquer or oil finish), but could also be tied birch bark (with lacquer finish), bone (especially in Lappish puukko-knives), horn (also common in Lappish knives) or even first primitive plastics (such as bakelite and casein-based galalith). During war aluminum and plexi-glass taken from downed aircraft got introduced among materials commonly used in trench-art puukko-knives and in their sheaths. Otherwise most common sheath material was leather, but with wartime shortage of leather cardboard replaced it in wartime puukko-manufacturing. Other materials used for sheaths of puukko-knives included birch bark, iron and brass – with metal sheaths being used mostly with small or miniature-sized puukko-knives.
During World War 2 Finnish soldier and his puukko-knife gained legendary reputation – but mostly for the false reasons. Unlike sometimes claimed Finnish soldiers did not usually intentionally seek close quarters battle and in such situations preferred sub machinegun instead of puukko-knife as their weapon of choice. From purely technical point of view puukko-knife makes a poor combat knife, since it normally has no handguard of any sort and typical blade-length was also somewhat short for such purpose, but was exceptionally versatile utility knife well-suited for the numerous everyday tasks that a soldier might need a knife. It served a soldier in varied tasks as making kindling for starting fire, cutting tree braches for camouflage or bedding, opening tin can of rations, opening letters from home, carving wooden sticks while bored, served as kitchenware (with standard-issue spork, mess kit and canteen) etc. And in a pinch it would serve a soldier as handy weapon for hand-to-hand combat. Puukko-knife has a special role in Finnish military – unlike all other sharp instruments covered in this particular webpage it was not army-issued, but something which every soldier had/has to acquire for himself. Still at the same time it was and is the only civilian item which can be carried openly with military uniform regardless of uniform regulations.
While Finnish Armed Forces did not officially issue puukko-knives to its soldiers, Finnish Civil Guard (Suojeluskunta) did matters in different manner. Year 1927 it introduced a large puukko knife as standard issue ceremonial dagger of sort for its officers. These puukko-knives made by Fiskars Oy had curly birch grip and blade that seems to be somewhat bowie knife inspired, but also surprisingly similar to blade design later used in bayonet m/39. This official Civil Guard puukko-knife was carried in brown leather sheath and equipped with tassel either made from leather or green silk. At least some of these puukko-knives were marked with Civil Guard property marking.
SWORDS AND DAGGERS
During Finnish Civil War in year 1918 both the Reds and the Whites used mainly Russian swords and daggers along puukko-knives. While the soldiers on both sides typically had no training of what so ever for actually using sword in combat, due to lack of standardized marking for military ranks, riding horse and sword of some sort served de facto symbols of leadership. It seems likely that Russian military left behind to Finland thousands of swords, but since they were popular war-souvenir items, only small percentage ended up in inventory of Finnish Armed Forces. The number of Russian swords that fell in hands of Finnish Army in this way was too small for equipping Finnish troops and all things Russian were decisively unpopular with Finnish Army of that time – which included also Russian dragoon shashka sword m/1881 with its unusual carrying arrangement, with which it is carried cutting edge pointing up - the exact opposite of manner in which sabres were commonly carried.
PICTURE: Corporal of Finnish White Army with Russian dragoon shashka m/1881. The belt system seems to be the type commonly used by Russian cavalry officers. Notice the way in which shashka sword is being carried - this was the way that Russian Army did it. The uniform appears to be the White Army uniform type unofficially referred as "m/18", but with riding breeches and riding spurs, which with belt system and shashka sword suggests that he presumably served in cavalry. Photographed by Atelier Modern photo studio in year 1918. Photo source Finna.fi - original photo owned by Helsingin Kaupunginmuseo, used with CC BY 4.0 Creative Commons license. CLICK THUMBNAIL TO SEE LARGER PIC (85 KB).
Russian military swords and daggers left behind in 1918:
Dragoon shashka m/1881 (most common).
Officer's sabers m/1909 and m/1913.
Cavalry officer's sabre m/1809.
Naval officer's sword.
Short swords.
Cossack swords and daggers.
Russian Navy officer's daggers.
As far as Finnish Army was concerned even in 1918 it was already obvious that for grand majority of troop types a sword was already completely outdated as a combat weapon. Hence its main practical significance was as a symbol of authority carried by officers and non-commissioned officers with dress uniform. The only notable exception to this was cavalry, which for which sword was still considered to be useful tool for hand-to-hand combat while on horseback. Tactics-wise Finnish cavalry was in fact mounted infantry – trained to dismount for combat and use bayonet-equipped rifles for hand-to-hand combat while dismounted. Hence cavalry sword was reserved for those rare occasions in which cavalry might be surprised and would need to do hand-to-hand combat from horseback without being able to immediately dismount for battle. Year 1918 recently established Finnish Army found itself needing large number of cavalry swords and as noted the captured Russian swords did not provide a proper solution for the problem.
PICTURE: Cavalry soldier of Finnish White Army on horseback with Russian dragoon shashka m/1881. Notice the way in which shashka sword is being carried - this was the way that Russian Army did it. The uniform appears to be the White Army uniform type unofficially referred as "m/18" and the hat is official White Army winter hat. (Original photograph part of Jaeger Platoon Website photo collection) CLICK THUMBNAIL TO SEE LARGER PIC (149 KB).
While waiting solution for this problem, Finnish cavalry units were equipped with those swords that were available. Hence in 1918 – 1919 Finnish cavalry officers used a mix of German, Swedish and Russian swords, while non-commisioned officers of cavalry and cavalry soldiers were mostly equipped with Russian shashka swords m/1881, which was the best suited captured Russian sword design for actual combat use, although Finnish military did not like the manner in which it had been intended to be carried. Early on in addition of shaska swords m/1881 Finnish cavalry also had smaller number of Russian officer's sabres m/1909 and m/1913 along old Russian cavalry officers sabres m/1809 in its disposal.
As mentioned addition of Russian military swords and daggers, there was a mixed bunch of swords, which saw some use circa Finnish Civil War - although presumably only as items carried symbols indicating officer status, parade use etc. Those included German Army swords often brought to Finland by Jaegers (Finnish volunteers to Prussian Jaeger Battalion 27), some Swedish military swords brought in by Swedish officers taking part in Finnish Civil War or bought by Finnish officers early on, likely some police swords used by Finnish police and possibly even some some sword originating from Swedish (pre year 1809) era. The practical role of these swords was very marginal even at best and they were not official items issued by Finnish military.
PICTURE: Some of the slashes and stabs, which Finnish cavalry was trained to do with their cavalry swords while on horseback. (Photos from Ratsuväen ohjesääntö published in 1939) CLICK THUMBNAIL TO SEE LARGER PIC (68 KB).
Year 1919 Finland did its first large-scale acquisition of war-materials for its recently created armed forces. Among large variety of materials bought from France at that time were also 4,000 French light cavalry sabers mle 1822, which were used but in good condition. Large majority of these French cavalry sabers, that got delivered to Finland in summer of 1919 had been manufactured by Chatellerault in 1870's. Finnish Army named the saber model simply as cavalry sword (ratsuväkimiekka) and it was issued it not only to cavalry units and mounted artillery units of Finnish Army, but also to Civil Guard (Suojeluskunta) cavalry units and mounted police. Once cavalry swords bought from France got issued in large numbers, remaining Russian shaska swords m/1881 were transferred into training use and use of other mixed sabre designs in Finnish cavalry officially ended.
PICTURE: Photograph of Finnish Army cavalry soldier on horseback. This photo is presumably from late 1920's or early 1930's and gives rather good idea about equipment kit issued to Finnish cavalry soldiers at that time. The rifle appears to be cavalry rifle M/91, which was the standard rifle model for cavalry at the time. Notice shortened cavalry sword (French m/1822) hanging in its scabbard from side of the saddle and socket bayonet with leather scabbard hanging from soldiers belt. The soldier is wearing cavalry uniform m/22 with shorter version of fur overcoat m/22 issued by cavalry. (Original photo part of Jaeger Platoon Website photo collection) CLICK THUMBNAIL TO SEE LARGER PIC (120 KB).
One must note that apparently French light cavalry saber mle 1822 was exceptionally successful design. It had proved much more practical weapon than heavy cavalry saber introduced that same year or later light cavalry sable designs, which had failed to replace it. As a result light cavalry saber mle 1822 served French military through French – Prussian War (1870 – 1871), both World Wars, numerous colonial wars and multitude of smaller military conflicts. The French issued light cavalry sabres mle 1822 not only to cavalry units of their army, but also to mounted gendarmie, some (typically mounted) field artillery units, imperial guard and numerous colonial cavalry units. What is known suggests that the last French unit to carry them to battle was Algerian Spahi-cavalry during Algerian War (1954 – 1962), which would suggest that the saber model remained in active use with French military about 140 years. In addition of normal (trooper's) sabre, French mle 1822 was also manufactured in more decocative officer's sabre version. In addition of the French and their colonial countries, these sabres saw use also with Polish cavalry units, which used them in Russo - Polish War of 1919 - 1921 and beginning of World War 2 in year 1939.
June of 1919, just before arrival of cavalry swords from France, Finnish Army uniform regulations had ordered that the cavalry sword for cavalry soldiers had a straight blade and it was carried in dark metal scabbard. But the 4,000 cavalry swords acquired from France were sabers with curved blade and had bright metal scabbards. The situation being what it was, the realities over-ruled existing standing orders, which were changed to reflect the existing real-world situation. But what may be taken as a sign of institutional resistance of sort, Finnish Army named the weapon model as miekka (sword) – the term usually used in Finnish language about sword with straight blade instead more technically correct term sapeli (saber). All cavalry swords that Finland acquired from France were (normal) trooper's version.
PICTURE: Two photos of Finnish cavalry soldiers, presumably from 1930's. The soldier on the left has metal chain sword carrier, which is presumably German and there is some uncertainty if it was actually issued in some numbers at that time or just an item that the photographer's studio had for cavalry soldiers who wanted to be photographed with cavalry sword hanging from belt of their holiday (dress) uniform. Soldier on horseback has the sword carrier, which was used to attach cavalry sword in to riding saddle. (Both original photos from Jaeger Platoon Website photo collection) CLICK THUMBNAIL TO SEE LARGER PIC (153 KB).
Finnish Army carried cavalry swords with variety of sword hangers. Typically cavalry sword was carried in a hanger attached to horse saddle, but since cavalry sword also belonged to holiday/dress uniform of cavalry soldier, they also needed to be carried attached to soldier's belt when needed. The oldest (presumably French) sword hanger used for this had metal chains, which could also be used to shine the scabbard. Second sword hanger type used for carrying cavalry sword was sword hanger m/22. With development of Finnish military uniforms and their related uniform items sword hanger m/22 was replaced after only five years with new sword hanger design based to it - sword hanger m/27. Later cavalry officers had their own sword hanger design based to m/27, with but redesigned with two attachment points to belt – and starting year 1951 that version was made the standard issue sword hanger for all officers and NCOs that carried officer's or NCO's sword. In addition to these military sword hangers, mounted police had its own sword hanger design, which could be either attached to horse saddle or carried attached to soldier's belt.
PICTURE: Four old Finnish sword hangers which were issued with cavalry swords. From left to right: Sword hanger m/22 (used for carrying sword attached to belt), sword hanger m/27 (also used for sword attached to belt), cavalry sword hanger used with saddle on a horse and sword hanger version used by mounted police (which could apparently be used either with saddle or to carry sword on person - although it was probably designed primarely for carrying sword with saddle). As can be seen sword hangers m/22 and m/27 have two optional attachment points for ring of sword scabbard. CLICK THUMBNAIL TO SEE LARGER PIC (82 KB).
The average height of Finnish soldier of 1920's and 1930's was around 171 – 172 centimeters and soldiers less than 160-cm long were not terribly rare either. This caused problems with the military when it came into carrying about 110-cm long cavalry sword attached to belt – soldiers would have to hold the sword with one hand or otherwise it would drag into street or floor. And more importantly – the cavalry sword proved too unwieldy to be effectively wielded as a weapon. Hence commanders of the cavalry regiments held a meeting, in which they decided to have most of the cavalry swords shortened. About two thirds of the cavalry swords were shortened by 12 centimeters and two of the three handguard branches were removed. In addition scabbards were shortened for equal measure. While the swords were shortened by removing part from tip of the blade and shaping a new tip, the sword scabbards were shortened by removing section from the middle and then re-attaching the two parts to each other. Grand majority of this shortening work was performed in mid-late 1920's, but smaller batches of cavalry swords were also modified in similar manner still in 1930's. The resulting shortened cavalry sword is notably more handier and practical weapon than the original version. In cavalry regiments of Finnish Army this shortened version of cavalry sword was issued to rank-and-file cavalry soldiers. While the longer original design of cavalry sword remained in use of non-commissioned officers of cavalry and as substitute to those cavalry officers, who had failed to acquire proper cavalry officer's sword. While cavalry units of Finnish Army had swords shortened, apparently at least some of the Civil Guard cavalry units followed the example and had their swords shortened in similar manner. In 1930's mounted artillery units of Finnish Army had sword scabbards of their cavalry swords blued, while other Finnish cavalry sword users continued to use "on white" metal scabbards and even polished them for parades.
PICTURE: Finnish cavalry swords. On the top shortened version issued for rank-and-file soldiers and below is original lenght version. The leather strap with tassel carried with each sword had a specific purpose - it was tied around wrist to avoid dropping the sword during battle. COPYRIGHTS JAEGER PLATOON WEBSITE. CLICK THUMBNAIL TO SEE LARGER PIC (84 KB).
Finnish cavalry fought Winter War dismounted (without their riding horses), so the cavalry swords did not see much use during it. June of 1941 cavalry went to Continuation War with horses and cavalry swords, but only few months later in autumn of 1941 cavalry swords were gathered from all Army units, at least officially due to fear of these swords rusting in difficult conditions. Other possible motives may be related to cavalry finding out that they actually had very little practical use for their swords. Mounted artillery units of Finnish Army had handed over their cavalry swords to storage already before Winter War, while cavalry swords issued to Civil Guard and mounted police obviously saw no action either. Due to this very limited time of use and their rather marginal role there does not seem to be any known cases Finnish cavalry actually using its cavalry swords in combat during World War 2. Once gathered off from military units, cavalry swords were stored to depots for rest of the war, until they were officially declared obsolete in year 1951. October of 1944 Finnish Army inventory contained about 1,500 shortened and 1,044 cavalry swords of original length. In post-war era various museums and units in charge of maintaining traditions of former mounted units received small batches of cavalry swords, while in 1960's large number of swords was sold to armed forces personnel and some given as mementos.
While Finnish Civil Guard (Suojeluskunta) mostly issued its mounted units cavalry swords supplied or loaned by Finnish Army, there was no one small but notable exception to this. Year 1925 Helsinki Cavalry Civil Guard acquired 51 cavalry swords, which were basically direct copies of Spanish light cavalry sabres, but manufactured by Carl Eickhorn. Needless to say nowadays particular swords are super-rare collectables.
PICTURE: Guardsman of Kirkkonummi / Kyrkslätt Uhlans as the particular Civil Guard cavalry unit was referred. His weapons include "Uhlan Carbine", cavalry sword and lance, which is probably a cavalry lance captured from Russian Cossacks during Finnish Civil War. The uniform he is wearing is Civil Guard summer uniform m/25. Cavalry of Finnish Army did not use lances, but apparently this Civil Guard cavalry unit was an exception, which may also explain why they were sometimes referred as Ulaani (Uhlan). Uhlans had historically been Polish-Lithuanian light cavalry equipped with pistols, lances and sabres. Photographer Bernard Åström. Photo source Svenska litteratursällskapet i Finland (SLS), acquired from Finna.fi and used with CC BY 4.0 Creative Commons license. CLICK THUMBNAIL TO SEE LARGER PIC (168 KB).
Finnish military units seem to have usually had their cavalry swords marked. Those swords that went to Finnish mounted police or Civil Guard cavalry units did not necessarily get any markings. French Manufacturer's markings are engraved on back of the blade, while Finnish unit markings are in brass parts (typically in handguard branch). Often the swords have also (remains) of older (French) unit markings in their brass parts. Finnish Army "SA in a box" property marking can usually be found on right side in root of the blade and in scabbard. Finnish markings usually indicate number of cavalry squadron (company-size unit), regiment and number of the indidual sword (unit-level serial number of sort). Finnish regimental markings include K.R.J.R. (Carelian Mounted Jaeger Regiment), U.R.R. (Uudenmaa Dragoon Regiment) and H.R.R. (Häme Cavalry Regiment). From these unit markings the ones to Carelian Mounted Jaeger Regiment are the rarest, since the unit was disbanded already in year 1920. The other two cavalry regiments went on and served through World War 2. Häme Cavalry Regiment was disbanded in November of 1944 . March of 1947 Uudenmaa Dragoon Regiment, the last of Finnish cavalry units, got its horses permanently replaced with bicycles - with the regiment de facto becoming bicycle troops instead of cavalry.
It might be worth noting in addition of cavalry swords Finnish military had and have also several dress sword desings. During Finnish Civil War in year 1918 world-famous artist Akseli Gallen-Kallela (1865 – 1931) served in General Mannerheim's Headquarters, where he designed Finnish Armed Forces not only military awards and uniforms, but also swords and daggers. From these designs all swords were dress sword designs, which were not intended for combat use and their blades were/are not manufactured from such materials that they would be suitable for such purpose. Those dress swords include following variations: Infanry officer's sword, cavalry officer's sword, navy officer's sword, light sword for military officials and non-commissioned officer's sword. These dress swords remain to be used by Finnish Defence Forces and have been manufactured to this day.
Puukko-pistin m/19 dagger:
One of Akseli Gallen-Kallela's edged weapon designs from circa 1918 - 1919 was dagger originally intended for all non-commissioned officers and enlisted men. Like dress uniform swords it was a private purchase item, which soldiers could acquire at their own expense. Often this dagger is most commonly referred in Finnish as puukko-pistin m/19 (puukko-bayonet m/19), even if from the technical viewpoint the weapon is actually a dagger – but neither puukko-knife or bayonet. To further confuse the matter when first introduced in uniform regulations of July 1918 it was officially referred as veitsi-pistin (knife-bayonet) and the official name-change to puukko-pistin only happened in regulations of year 1922. While Akseli Gallen-Kallela was best known for his national-romantic art, this dagger has apparently nothing particularly Finnish in it. Rather there had been quite similar daggers made in Central-Europe in 18th century and one of them may served as inspiration for Gallen-Kallela.
PICTURE: Finnish Lance-corporal (korpraali) attending Non-commissioned Officer School with puukko-pistin m/19 dagger. He is wearing summer tunic m/32 or summer tunic m/36 with leather belt m/27. Shiny gold-colored Navy buttons in epaulets of the summer tunic indicate coastal artillery as service arm and markings (crossed cannon barrels insignia with "1" under it) tell that his service unit was Coastal Artillery Regiment 1 (Rannikkotykistörykmentti 1 / RTR 1). Photographed by Pietinen in year 1937. Photo source Finnish Heritage Agency (Museovirasto), acquired via finna.fi and used with CC BY 4.0 Creative Commons license. CLICK THUMBNAIL TO SEE LARGER PIC (62 KB).
As mentioned originally in year 1918 this dagger was intended as dress uniform item for all non-commissioned officers and enlisted men, while officers with riding horse were to have cavalry officer's swords for the same purpose and other officers were to be equipped with Laplander puukko-knife, which apparently was never really adopted. New uniform regulations introduced in year 1919 also had veitsi-pistin (knife-bayonet) for non-commissioned officers and enlisted men for dress uniform sort of use, but also a longer version of the dagger was introduced for officers serving in function without a riding horse. This longer officer's version has its black steel scabbard equipped with two steel rings, because they were to carry the dagger with sword hanger, but the version was replaced with officer's (dress sword) already in regulations of year 1922 and is nowadays very rare item. Year 1930 uniform regulations introduced senior NCO ranks (from Vääpeli to Sotilasmestari) (dress) sword design of their own - aliupseerinmiekka (non-commissioned officer's sword) - after this the dagger was only to be used by junior NCO ranks (from Alikersantti to Ylikersantti), reserve officer trainees and enlisted men. However since the senior NCO ranks were allowed to use the dagger instead of non-commissioned officer's sword during transition period of non-specified length, in some cases senior non-commissioned officers continued to use the dagger for a very long time. As noted also rank-and-file soldiers were allowed to buy the dagger on their own expense and wear it with their holiday uniform, this seems to have been quite rare early on but in 1930's its role evolved towards dress dagger carried by normal rank-and-file soldiers. With Europe plummeting to World War 2 manufacturing of puukko-pistin m/19 seem to have ended circa 1939 - 1940 and their use ended to World War 2. Apparently at least some Finnish soldiers took their puukko-pistin m/19 daggers to war, which is not a large surprise considering how well suited the dagger itself seems to be used as a combat knife. On the other hand dagger's steel scabbard, in which the dagger easily rattles during movement, was far less suited for that purpose. According old proverb "imitation is the most sincere form of flattery". What is known apparently Soviet NKVD "Finka" combat knife was directly based to Finnish puukko-pistin m/19 dagger. In addition there seem to have been some puukko-knife designs, which loaned features from this Finnish dagger and were introduced to Finnish market in 1930's.
PICTURE: Two Finnish Army puukko-pistin m/19 dress daggers for non-commissioned officers. Unlike other dress daggers of Finnish military, this dagger was also suited to be used as a combat weapon. As seen, the exact dagger design varied a bit from one manufacturer to another. Manufacturer for dagger on the top is Alexander Coppel GmbH & Co, while the one below it is made by Hackman & Co. Steel parts of each dagger are "on the white" and grip is made from wood. Steel scabbards are painted black and often have layer of lacquer on top of paint, leather carrier contains also leather loop that secures the dagger into its scabbard. CLICK THUMBNAIL TO SEE LARGER PIC (92 KB).
Finnish Army non-commissioned officer's dagger had three German and two Finnish manufacturers, which manufactured them in 1920's and 1930's:
Carl Eickhorn
Weyersberg, Kirschbaum & Co (WKC)
Alexander Coppel GmbH & Co
Fiskars Oy
Hackman & Co
Unlike officer's and non-commissioned officer's swords which had been designed and manufactured purely for ceremonial use, non-commissioned officer's dagger was also a practical weapon suited for combat use. However its suitability as utility knife was quite questionable. Those daggers that were owned by armed forces and issued by military units for ceremonial use when needed got stored into depots for duration of war and several years after ending of the war. After that the ones that were in best condition were sold to the military personnel as mementos, which the worn-out samples got scrapped. Officially both cavalry sword and non-commissioned officer's dagger got declared obsolete in year 1951. Year 1983 small number of non-commissioned officer's daggers was manufactured in Asevarikko 1 and used as gift-items. Privately owned daggers remained with their owners and wartime photographs suggest that at least some of their owners took their own dagger into war with them.
Edged weapons designed by Akseli-Gallen Kallela include also Navy dagger, which was/is a dagger for officer's dress unform use. It was never intended as a combat weapon.
ENTRENCHING TOOLS, AXES, PICK-AXES ETC
When needed various tools issued to soldiers for digging and building could also be used in hand-to-hand combat. Year 1918 recently created Finnish Army inherited a wide variety of entrenching tools, axes, pickaxes and other tools needed by soldiers. While this may sound like a recipe for a disaster, in fact the situation was not quite as difficult especially when it came to entrenching tools. Danish officer Johan Linnemann (1830 – 1889) had in year 1869 patented an entrenching tool, which became de facto standard entrenching tool design to most European armies for World War 1. Since the countries that introduced Lindemann pattern entrenching tool for their armies included Germany, Austria and Russia, large majority of Finnish-used entrenching tools were relatively close copies. In addition of German, Austrian, Russian and Swedish World War 1 era entrenching tools Finnish Army used also their Finnish-made copies and captured Soviet entrenching tools.
PICTURE: World War 2 era Finnish Army entreching tool and pickaxe. Notice entreching tool belt carrier routinely issued with entreching tools, they were mostly replaced with belt loops in year 1941. Pickaxe was issued with its own special belt carrier also made from leather. COPYRIGHTS JAEGER PLATOON WEBSITE. CLICK THUMBNAIL TO SEE LARGER PIC (55 KB).
PICTURE: Billnäs 12 axe, which was the most common axe design used by Finnish military. Two Finnish manufacturers, Billnäs Bruk and Kellokoski both manufactured this axe design known for its versatility and the axe model remained in production from early 1900's to 1970's. Finnish industry manufactured axes in various sizes, while Billnäs 12 a medium size axe, below is axe head of Billnäs 1, which was about as large as the axes could get. CLICK THUMBNAIL TO SEE LARGER PIC (43 KB).
After year 1918 did not take long for some of the foreign tools to prove poorly suited for Finnish conditions. They did not have what it took to be effective tools in forest-covered country where surface ground is frozen several months a year. For example German and Russian axes proved far less suited for chopping wood than Finnish axe design, which had been developed for the purpose over the centuries. Hence almost immediately Finnish Army introduced to its use domestic versions of axes, carpenter's hammer, gravel shovel, baulk saw, barking iron and iron bar. Slowly but certainly Finnish tools replaced most foreign designs, with most notable exception to this being entrenching tool, which likely due to the massive total number in which they existed in use of Finnish Army, could not be easily replaced. Hence during World War 2 Finnish Army had its infantry equipped with old World War 1 era non-folding entrenching tools, their copies and captured Soviet entrenching tools. Early on some service arms (like cavalry) also seem to have had their own preferred entreching tool designs. During Winter War entrenching tools were still routinely issued with leather carriers which allowed carrying them with any standard issue military belt. But when Finnish Army mobilized for Continuation War in June of 1941, notably larger size of mobilized Army along shortage of leather resulted into introduction of new simpler carrier system for which a hole was drilled or punched to blade of each entrenching tool. Sometimes Finnish entrenching tools have either side or both sides of the blade sharpened, this served dual purpose – since it helped in cutting of tree roots, but also made entrenching tool more effective weapon for hand-to-hand combat.
PICTURE: Billhook (vesuri) of Finnish Army with its scabbard. The leather scabbard allows billhook to be carried in belt. CLICK THUMBNAIL TO SEE LARGER PIC (59 KB).
PICTURE: Four World War 2 era entreching tools issued by Finnish Army. Two of these tools have Russian World War 1 era markings in their blades. Three of them have been equipped with Continuation War era belt loops. COPYRIGHTS JAEGER PLATOON WEBSITE. CLICK THUMBNAIL TO SEE LARGER PIC (111 KB).
By World War 2 Finnish Army had also developed a system in which tools were basically divided into three categories:
"Field-tools": Smallest versions of tools (shovel, axe and pickaxe). These were routinely issued to infantry, which carried the tools with them and in their packs.
"Sapper's tools": Somewhat larger "medium" size tools. As name suggests these were routinely issued to engineer corps, but also to crews of heavy weapons such as medium machineguns and medium mortars, building positions for which required notably more digging than a simple foxhole.
Full size tools: Normal size shovels, axes and pickaxes. Usually these were transported in supply vehicles and issued temporarily when needed.
PICTURE: Finnish Army World War 2 era sapper's shovel (pioneerilapio). Sapper's tools were larger versions of the tools commonly issued to infantry, but usually still smaller than the full sized tools. COPYRIGHTS JAEGER PLATOON WEBSITE. CLICK THUMBNAIL TO SEE LARGER PIC (111 KB).
As an example how Finnish infantry was actually equipped with tools, Continuation War era rifle squad of non-commissioned officer and eight men were to be issued with 2 field axes, 4 entrenching tools, field pickaxe, fascine cutter and barbwire cutter.
Info about most important tools issued by Finnish Army during World War 2:
| | | |
| --- | --- | --- |
| name of tool: | length: | weight: |
| Entreching tool /field shovel (kenttälapio) | 53 cm | 1.0 kg |
| Sapper's shovel (pioneerilapio) | 110 cm | 1.9 kg |
| Field axe (kenttäkirves) | 45 cm | 1.4 kg |
| Sapper's axe (pioneerikirves) | 70 cm | 2.2 kg |
| Field pickaxe (kenttähakku) | 61 cm | 1.5 kg |
| Sapper's pickaxe (pioneerihakku) | 82 cm | 2.2 kg |
| Fascine cutter (vesuri) | 48 cm | 0.7 kg |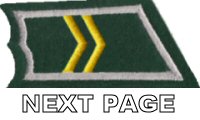 ---
FILM LINKS:
News film reel Jalkaväen kapitulanttikoulu (Senior NCO School for Infanry) from year 1926 in Elävä muisti (Living Memory) website of Finnish National Audiovisual Institute. Finnish Armed Forces film production. The film shows some bayonet practice starting 03:53 or so. Silent film.
Finnish Defense Forces training film Lähitaistelu (Close Quarters Combat) from year 1957. The part of film about use of bayonet starts around 14:00 and part for use of entrenching tool around 24:50. Finnish language film.
---
SOURCES:
Markku Palokangas: Miekan tarina itsenäisen Suomen puolustusvoimissa. Sotahistoriallinen aikakauskirja 9 / Journal of Military History 9 (1990).
Markku Palokangas: Sotilaskäsiaseet Suomessa 1918 – 1988 (Military Small Arms in Finland 1918 – 1988).
Eero-Eetu Saarinen: Pioneeriaselajin historia 1918 – 1968 (History of Engineer Corps 1918 – 1968).
Anssi Ruusuvuori: Puukon Historia (History of Puukko).
Anssi Ruusuvuori: Puukon Historia 2 (History of Puukko 2).
Kari Hintsala (editor): Miekka Suomessa (Sword in Finland).
Military manual: Pistintaisteluohjesääntö (PT.O) (Regulations for Bayonet Fighting) (published year 1925).
Military manual: Pistintaisteluohje (Bayonet-fighting Manual) by Efraim Kemmpainen (published year 1923).
Military manual: Jalkamies, harjoitusesimerkkejä yksittäisen miehen taistelukoulutusta varten maailmansodan viimeisten kokemuksien perusteella (Infantry man, training samples for combat training of individual soldier based to experiences from World War) (published year 1924). Adapted translation from German military manual "Der Schütze" by Major Alexander Rühle v. Lilienstern and Captain v. Cochenhausen, originally published in year 1922.
Yksittäistaistelukoulutus (Combat Training of Individual Soldier) by Captain Lippman. (published year 1925). Translation from German military manual written by Captain Franz Lippman.
Military manual: Ohjeita lähitaistelua varten (Instructions for Close Quarters Combat) (published year 1928).
Military manual: Ratsuväen ohjesääntö I (Cavalry Regulations I) (published year 1939).
Military manual: Kenttätyö-ohjesääntö II (Regulations for Field Works II) (published year 1931).
Manual: Muutokset ja lisäykset JO I:een ja JO II2:een (Changes and add-ons to Infantry Regulations I and Infantry Regulations II2) (published 1941).
Manual: Lähitaisteluopas (published year 1957).
Manual: Lähitaisteluopas (published year 1990).
Article: Saamelainen puukko eli Unna Niibas (Lappish Knife aka Unna Niibas) by Taisto Kuortti in Kaliberi magazine vol. 6/2008.
---
Last updated 4th of August 2021
Webmaster: JTV jtvalias@hotmail.com
Copyrights (pictures, text and graphics): Jaeger Platoon Website.