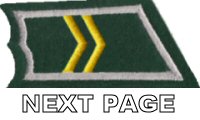 ARMOURED CARS PART 1
Armoured Cars Captured Year 1918
Already before World War 1 Russian military had showed considerable interest concerning armoured cars but since Russian automobile industry was very small, it was unable to manufacture armoured cars in any real numbers. However the solution to this problem was rather self-evident, since Russia was not in war alone and many of her allies had automobile industries. Hence during World War 1 Russia's allies supplied her both readily built armoured cars and combinations of truck chassis and motors, which the Russians could use for building armoured cars of their own. These deliveries were in fact so large, that from all countries taking part World War 1 Russian Army had the 2nd largest fleet of armoured cars (Great Britain having the largest). With 346 armoured cars or chassis acquired from abroad and 201 build in Russia before revolution, her Army indeed had impressive number of armoured cars. But on the other hand due to armoured cars acquired from variety of sources and repeated local modifications Russian this inventory was versatile to say the least. However at the same time it must be noted, that Russian military also favoured certain basic structural designs, which were rather uniform in many of the armoured car models that it acquired during World War 1. Maybe the most obvious for basic structural designs was having two turrets, each with one machinegun, in the same armoured car. This was one of the original specifications, from which the Russians had designed before heading to Great Britain for searching armoured car manufacturers in year 1914 - and the particular structural detail can be found from both vehicles in this page. Anyway, since they could not be too picky during the war, Russian arsenal included also several armoured car models without turret or with only one turret. During the war poor quality of roads, harsh winters, difficulties acquiring spare parts and limited repairs capability reduced the number of armoured cars, that were in serviceable condition. Some might question, how come a country with minimal automobile industry of its own fielded so many armoured cars, while many western Allied countries like France and Italy had less. The main reason is the difference in nature of the war between eastern and western from - unlike in the western front, battles in the eastern front of World War 1 did not stagnate into trench-war and because of this provided plenty of opportunities for armoured cars to be used effectively.
Considering the large number of armoured cars in Russian use, it is not surprising that Russian Bolsheviks supplied some also their allies Finnish Red Guards in 1918. As a subject they have pretty much been neglected, likely because unlike armoured trains, they failed to effect outcome even in scale of individual battles. Another matter explaining why so little has been written about them seems to be that there are not that many sources available - even the number of armoured cars used by Finnish Red Guards is very much unclear. What can be told with certainty is that during the war Finnish White Army captured at least six armoured cars, some of which Finnish troops took to their own use and used until 1920's. The first two armoured cars were captured in Tampere - the first one (Armstrong-Whitworth FIAT) in Kalevankangas in outskirts of Tampere and second one (apprently Izhorskiy-FIAT) presumably on ice of Lake Näsijärvi. At least two additional armoured cars were captured in Helsinki and two more Viipuri. The armoured cars captured in Helsinki and Viipuri included more Armstrong-Whitworth FIAT, but also at least two Austin 3rd series. Finnish Red Guards used armoured cars scattered in these three biggest Finnish cities and their immediate proximity instead of sending them to frontlines. While this kind of use does not in any way fit into later military tactics, that are favouring concentrated use of armour, in its way it does make sense. Finnish Civil War was fought from end of January to mid May in 1918 - in other words from harsh winter to spring and from deep snow to spring thaw. Ploughing of roads during winter did not become common in Finland until 1930's, so most of the war roads were covered in deep snow, which did not bother horse-towed sledges but was basically impossible for primitive yet heavy motor vehicles of this type. Once the snow melted in April it was replaced by spring thaw, which turned the roads into mud, which among other things stopped motorized supplies units of German Ostsee Division. In this kind of road conditions armoured cars had very little chance of operating outside cities. As mentioned exactly how many armoured cars took part in Finnish War and when they arrived to Finland remains unclear, but best guess could be 7 - 8 total. What is known for sure, is that among the weaponry that the "great weapons train" delivered to Finnish Reds from Petrograd in end of January 1918 for starting the violent revolt contained also two armoured cars, Russian volunteer unit brought another two armoured cars with them and Russian troops stationed in Finland before the war also had some.
Year 1918 antitank-weaponry was still in its infancy, so it is not much a surprise that Finnish White Army lacked proper antitank-weapons. Considering the lack of dedicated antitank weaponry armoured vehicles appearing to battlefield could have been a really major factor, but when it comes to Finnish Civil War, they were not. Not only did the Finnish winter prove difficult for the armoured cars, but also their rather thin armour left them vulnerable to many weapons belonging to inventory of Finnish White Army and German troops. Maybe the weapon most resembling antitank-gun in White Army arsenal would have been captured Russian 37-mm infantry guns, but ultimately they were not needed because hand grenades, machineguns and artillery support proved quite capable for job. Armour protection of armoured cars used in Finland in year 1918 provided no real protection against hand grenades or any other explosive weapons or artillery of any sort. They had enough armour protection to usually provide protection normal rifle fire, but even machinegun equipped with normal ball ammunition was a dangerous opponent as the armor protection was barely capable stopping it. The armour did not provide any real protection against armour piercing ammunition - especially so if the ammunition type was used in automatic weapons. While the extent in which armour piercing ammunition was available during Finnish Civil War remains unknown, armour-piercing 7.62 mm x 54R caliber ammunition was manufactured in St. Petersburg ammunition factory during World War 1 and apparently at least some it found its way to Finland. In addition German troops taking part in the war were probably issued with 7.92 x 57 JS caliber S.m.K armour-piercing ammunition.
Austin model 1917:
(Austin 3rd series)
PICTURE: Side profile of Austin series 3 armoured car. CLICK THUMBNAIL TO SEE LARGER PIC (51 KB).
| | | |
| --- | --- | --- |
| Weight: | | 5.3 tons (while combat ready) |
| Length: | | 4.9 meters |
| Width: | | 2.0 meters |
| Height: | | 2.45 meters |
| Max. Speed: | | 50 - 56 km/h forward |
| | | 6 km/h on reverse |
| Engine: | | 50 hp Austin 4-cylinder gasoline engine |
| Armour: | | 5 - 8 mm |
| - Hull | | 8 mm side and front |
| - Turret | | 8 mm |
| - Top | | 5 mm |
| Ground Clearance: | | 25 cm |
| Ground Pressure: | | ? |
| Range: | | 200 km (on road) |
| Weapons: | | 2 x 7.62 Maxim machinegun (6,000 rounds) |
| Crew: | | 5 men |
| Country of Origin: | | Great Britain |
| Production: | | 1916 - 1917 |
Finnish use: At least used by the Finnish Red Guards in Finnish Civil War in year 1918. At least one captured armoured car of this model was in use of Helsingin Suojeluskunta (Helsinki Civil Guard) soon after the Civil War until 1920's.
Austin was the most common armoured car in Russian use during World War 1 and generally known as Ostin in Russia. According evaluation of Russian Commission of Armoured Cars it was also the most successful armoured car designed in Russian use. Their manufacturer was Austin Motor Co. Ltd. in Birmingham (Great Britain) and the total number of Austin armoured cars that Russia bought during World War 1 was 168. These can be divided into three different production series, which also had enough differences for them to be considered separate models.
These three different production series made in Great Britain were:
Austin 1st series / model 1914: 48 cars
Austin 2nd series / model 1915: 60 cars
Austin 3rd series / model 1917: 60 cars
As mentioned 48 Austin 1st series armoured cars were ordered year 1914 and delivered still that same year. This model had originally only 4-mm armour, which the Russians replaced in Izhorskiy Works with new thicker (7-mm) armour before being issued to combat use. Unlike later models it also was built on chassis of Austin Colonial passenger car and had only 30 hp engine. Also the new replacement armour proved less than optimal, when in their first battle several of these armoured cars were penetrated by German machinegun fire, which killed and wounded several of their crewmembers. Due to this the armour was redesigned and redone in Izhorskiy Works for the 2nd time. Once this was done Russian Army was apparently finally somewhat happy with the armour protection, but weight of the vehicle had increased to such extent, that the passenger car chassis was found to have durability issues.
The 2nd series Austin armoured cars delivered in late 1915 had obvious improvements, like stronger 1.5 ton truck chassis and more powerful 50-hp engine. Other improvements included new roof shape, which no longer limited firing sector of the vehicle's machineguns. Also armoured hulls of the 2nd series had been shortened and rear access doors removed - but these modifications didn't necessarily prove very successful. The Russians decided to prefer having also second drivers post in rear of the vehicle - from this post in which the driver was seated towards rear of the vehicle could drive the vehicle on reverse gear while seeing where it was going. So it seems to have been typical for them to add both second drivers post and rear access door for 2nd series Austins.
The last delivery series of Austin armoured cars delivered to Russia was 3rd series delivered year 1917 to Petrograd (nowadays St. Petersburg). This last version had number of large improvements gathered from previous versions added into it. The whole hull had been basically redesigned. The 2nd drivers post was now part of the design and machinegun-barrels had been secured with shields, which the Russian had been adding as part of their own modifications also to previous versions. Side windows used in 1st and 2nd series had also been replaced with slots, which had raising flaps. Front vision slots now had bulletproof glass. When Bolshevik revolution started large part of this final delivery batch seems to have been still in Petrograd and were taken over by the Bolsheviks. All sides of Russian Civil War used Austin armoured cars in some extent and many individual armoured cars served in more than one side, since after capture their new owners repaired them and pressed them again in service. Russian Izhorskiy Works build 33 armoured cars with Austin chassis between 1918 - 1922, these armoured cars designed in Putilov Works and build in Izhorskiy Works are commonly known as Austin-Putilov or Russian Austin. Another Russian version was Austin-Kegresse armoured car, which had Austin chassis with Izhorskiy Works build armoured chassis and Kegresse half-track drive, dozen of these vehicles were build in year 1919. After Russian Civil War in year 1921 the Bolsheviks still had about hundred Austin armoured cars of all models mentioned above in their use. The last British-made Austins remained in Soviet until year 1931, while Russian-build Austin-Putilov and Austin-Kegresse served them until year 1933.
The Russians had also ordered 70 armoured cars of improved 3rd series. These had double rear wheels and stronger chassis. Due to revolution some of them were not delivered and ended to use of British Army. Just about all countries neighbouring Soviet Union captured some Austin cars during World War or Russian Civil War and introduced them to their own use. The largest user of captured Austin armoured cars was Poland (at least 9 vehicles), while Germany, Austria, Estonia, Latvia, Romania and Mongolia also had some in their use. However the 2nd largest user of Austin armoured cars after Russia / Soviet Union was Great Britain, which took over those 70 armoured cars of improved 3rd series, which Russia had ordered, but had not yet been delivered before Bolshevik revolution. The improved 3rd series Austin was otherwise similar to 3rd series, but had yet stronger chassis and double rear wheels. These improved 3rd series vehicles were issued to British Army Tanks Corps units, some of which used them at least until year 1923. Great Britain also sold several improved 3rd series Austin to Japan.
PICTURE: Austin armoured car photographed soon after being captured April of 1918 in Battle of Helsinki near Töölö sugar factory. Photo source Finnish Heritage Agency (Museovirasto), acquired via finna.fi and used with with CC BY 4.0 Creative Commons license. CLICK THUMBNAIL TO SEE LARGER PIC (138 KB).
As typical to armoured cars of this era, for all practical purposes Austin 3rd series armoured cars were capable operating only on roads. The vehicle had two turrets, each of which had one water-cooled 7.62-mm Maxim machinegun - likely Maxim m/1905, but also Maxim m/1910 may have been used. The standard ammunition load of each Austin armoured car was 24 fabric ammunition belts each containing 250 rounds. By standards of that day this armoured car was quite fast (on a good road that is), reasonably well armed and quite well armoured. The armour it had was thick enough to provide quite protection against normal small arms fire - at least unless armour-piercing bullets were used. When it comes to rifle-caliber armour-piercing bullets of World War 1 era 8-mm armour plates were just thick enough to provide a possible, but not reliable protection. The five-man crew included commander of the armoured car, two gunners and two drivers. Some of Austin armoured cars, like the one captured in Finland, had been equipped with searchlights placed on top of their turrets.
PICTURE: Armoured Car Unit of Helsinki Civil Guard District with two armoured cars in front of tram depot main building in downtown Helsinki in April of 1919. One of the armoured cars is Austin 3rd series (model 1917) and another one is Armstrong-Whitworth FIAT. Photo source Finna.fi - original photo owned by Museovirasto Musketti, CC BY 4.0 Creative Commons license. CLICK THUMBNAIL TO SEE LARGER PIC (71 KB).
Year 1918 Finnish White Army captured at least two Austin armoured cars - both of them 3rd series. They were captured in battle of Helsinki 12th - 13th of April 1918. When Finnish Red Guards had started their revolution 26th of January 1918 and the frontlines formed in following weeks large amount of Finnish White Army volunteers and their supporters got trapped hundreds of kilometers behind enemy lines. While many of them decided to took the perilous journey towards frontline in hope of succeeding to escape into friendly territory, many more decided to hide and continue by creating underground units of White Army in nations capital, which was under enemy control. Suojeluskunta of Helsinki was a remarkable example what can be achieved in secrecy even in enemy controlled urban area with enough bravery and smarts - when German Ostsee Division had landed to Hanko / Hango and started marching towards Helsinki in April of 1918 Helsinki Civil had 2.5 battalions of armed troops ready to assist them in capturing the city. For this purpose Helsinki Civil Guard had created several secret bases, in which its troops were gathering and getting ready for battle. One of these secret bases was in corner building of Pietarinkatu 5 - Neitsytpolku 7 in quarter of Ullanlinna in southern parts of Helsinki. Some 80 men from numerous units of Helsinki Civil Guard had gathered in the particular base and were preparing to start their own part in battle, when in morning 12th of April Helsinki Red Guard got tipped about their presence and decided to attack the base. During the ensuing battle the Reds called armoured car for their support, but one of the Whites succeeded damaging it with well-aimed hand grenade, which forced it to retreat. Sources suggest that the damaged armoured car still took part in combat in downtown Helsinki along other Austin also later that day in Töölö quarter against the advancing German troops. In that battle the Germans succeeded forcing the armoured cars to retreat with concentrated after battle from Heikinkatu - Pohjois-Espanadi - Mikonkatu area in Töölö quarter around 3 PM. One of the armoured cars was captured in front of voluntary fire department building (back then Hakasalmenkatu 3 / nowadays Lönnrotinkatu 25). Another one was captured near Töölö sugar factory - the lot which nowadays have Helsinki opera house. Apparently two Austin armoured cars saw use with Armoured Car Unit of Helsinki Suojeluskunta (Civil Guard) District until 1920's.
Armstrong-Whitworth FIAT:
PICTURE: Side profile of Armstrong-Whitworth FIAT armoured car. The first armoured car of this type captured in Tampere was painted in the same white - green manner as in this drawing. CLICK THUMBNAIL TO SEE LARGER PIC (58 KB).
| | | |
| --- | --- | --- |
| Weight: | | 5.3 tons (while combat ready) |
| Length: | | 4.9 meters |
| Width: | | 1.9 meters |
| Height: | | 2.5 meters |
| Max. Speed: | | 60 km/h forward |
| | | 15 km/h on reverse |
| Engine: | | 60 hp Fiat 4-cylinder gasoline engine |
| Armour: | | 7 mm (maximum) |
| Ground Clearance: | | 35 cm |
| Ground Pressure: | | ? |
| Range: | | 140 km (on road) |
| Weapons: | | 2 x 7.62 Maxim machinegun (6,000 rounds) |
| Crew: | | 5 men |
| Country of Origin: | | Italy / Great Britain / Russia |
| Production: | | 1915 - 1916 |
Finnish use: At least two used by Finnish Red Guards in Finnish Civil in year 1918. Also at least two captured by Finnish troops were after the war used by Helsinki Civil Guard until 1920's.
During years 1915 - 1916 the Russians ordered variety of armoured cars from British manufactures. One of these British manufacturers was Sir W G Armstrong Whitworth & Co Ltd, which had started manufacturing cars in year 1904. Russia ordered 30 armoured cars from Armstrong-Whitworth Co. in August of 1915. Russian Staff-Captain Mironov designed armoured car bodies used in them. As the name suggests, these armoured cars had FIAT truck chassis and engine combined with armoured body build by Armstrong-Whitworth. Delivery pace seems to have been rather swift. Unfortunately, like pretty much all armoured cars acquired at that time Russian military found also these armoured cars less useful than Austin designs. Once these had been delivered to Russia spring of 1916 Commission of Armoured Cars in St. Petersburg evaluated them. This evaluation revealed apparent mechanical and other shortcomings - basically their designers had underestimated the problems likely to be caused by poor Russian road system. Main improvements needed to fix this were with suspension and shock absorbers, which need to be replaced with stronger designs or strengthened. Also, armour protection was provided for water jackets of Maxim-machineguns placed in their turrets and turret roofs were modified. Yet, while the Russians considered Austin to be the most successful of imported armoured cars, Armstrong-Whitworth FIAT could well be considered as the 2nd most successful. The rebuild Armstrong-Whitworth FIAT armoured cars were issued to Russian units in late 1916 - early 1917. With extensive local modifications the Russians decided to acquire also FIAT chassis for their domestic armoured car production. Russian Izhorskiy Works build 47 armoured cars commonly known as Izhorskiy-FIAT in 1917 - 1918 by using chassises bought from FIAT USA in year 1916. These armoured cars served until end of Russian participation in World War 1 and after that for duration of Russian Civil War. Soviet Army did not retire last of these armoured cars until year 1930. As to be expected neighbours of Soviet Russia captured several Armstrong-Whitworth FIAT and Izhorskiy-FIAT armoured cars - these foreign users of captured vehicles included at least Estonia, Germany, Latvia, Lithuania and Poland.
PICTURE: Two White Army soldiers posing with Armstrong-Whitworth Fiat armoured car captured in Tampere soon after its capture. photographed with White Army soldier. Photograph by Elfelt Kgl. Hoffotograf. (Photo from a book Suomen vapaussota kuvissa, published 1934). CLICK THUMBNAIL TO SEE LARGER PIC (89 KB).
The way that the Russians usually preferred, these armoured cars had two drivers' posts. As to be expected driver from the forward driver's post had way of seeing what was behind the vehicle, so it would have been quite difficult for him to reverse the vehicle. But the rear driver's post allowed the driver sitting there to drive the vehicle in normal manner, while the reverse gear was on. As typical to armoured cars of this era, for all practical purposes also Armstrong-Whitworth Fiat was capable operating only on roads. As in many Russian-used armoured cars of the era also this one had two turrets, each of which had one water-cooled 7.62-mm Maxim machinegun. The crew of five men contained commander of the vehicle, two drivers and two gunners. When compared to other armoured cars of the same era Armstrong-Whitworth Fiat was quite fast (on a good road), reasonably well armoured and armed. As with Austin, armour was thick enough to provide protection against normal rifle bullets, but machinegun(s) using armour-piercing ammunition would have been a definite threat. Upper parts of the Armstrong-Whitworth made turrets used in these armoured cars were sloped, while the turrets used in Izhorskiy-Fiat were cylindrical.
PICTURE: Captured Armstrong-Fiat armoured car photographed in Viipuri in 1918. Side of the car have Russian text painted on it. Photo source Finna.fi - original photo owned by Museovirasto Musketti, CC BY 4.0 Creative Commons license. CLICK THUMBNAIL TO SEE LARGER PIC (82 KB).
Year 1918 Finnish White Army captured several Armstrong-Whitworth Fiat armoured cars - among them at least one in Tampere and another in Viipuri. Unlike some sources claim these were not Izhorskiy-Fiat, but British-made vehicles, for which the turret shape used is an easy give-away. Althought there may have also been Izhorskiy-FIAT captured in Tampere. Finnish White Army captured first of these armoured cars in Kalevankangas area of Tampere in 27th of March 1918. Things were not going good for the Finnish Reds that day - their front north of Tampere had collapsed few days earlier, with most of their troops in panic they had retreated to Tampere and now the Whites were on they way besieging the city. This far the armoured cars had stayed in the city, but one of them was sent against the advancing Whites, but as it turned out the first encounter of armoured car vs. White Army troops was not to give the Reds much to celebrate either. Two versions of this encounter exist. According one version a machinegunner staying in his position succeeded taking it out, while in another version the armoured car basically drove into an ambush, did not survive all the fire poured into it and got finished with handgreade. In either case the first battle of this armoured car also became its last. As mentioned another Armstrong-Whitworth Fiat was captured when White Army captured city of Viipuri in end of April. After Civil War Suojeluskunta (Civil Guard) units used these armoured cars until 1920's.
PICTURE: Officer of Finnish White Army poses with captured Armstrong-FIAT armoured car. Photo source Finnish Heritage Agency (Museovirasto), acquired via finna.fi and used with with CC BY 4.0 Creative Commons license. CLICK THUMBNAIL TO SEE LARGER PIC (171 KB).
According some sources Suojeluskunta units both in Helsinki and Viipuri used armoured cars captured after the war, but the remaining period photos suggest that they may have been concentrated to Helsinki. Armoured Car Detachment (Panssariauto-osasto) of Helsinki Suojeluskunta District was formed in year 1919 and existed as an independent unit, until it was attached to Motor Company (Moottorikomppania) of the district in March of 1926. Parade photos taken in year 1920 show the unit with two Armstrong-Whitworth Fiat armoured cars.
PICTURE: Motor vehicles of Helsinki Civil Guard District in parade in April of 1921. Visible on the left is Armstrong-Whitworth-FIAT armoured car. Photo source Finnish Heritage Agency (Museovirasto), acquired via finna.fi and used with with CC BY 4.0 Creative Commons license. CLICK THUMBNAIL TO SEE LARGER PIC (149 KB).
While the era of these British-made armoured cars in Finland turned out be somewhat short, Finnish military would again get reacquainted with armoured vehicles of this manufacturer later. Year 1927 parts of Sir W G Armstrong Whitworth & Co Ltd merged with Vickers Ltd. The new company created by this merger was Vickers-Armstrong Ltd, which in late 1930's delivered Finland its only modern tanks for Winter War - Vickers 6-ton tank.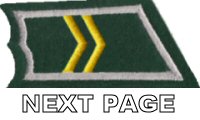 ---
SOURCES:
Suomen Vapaussodan historia by J.O. Hannula.
Suomen Vapaussota book series (printed 1919 - 1927).
Suomen panssarisota by Elias Salminen and Kalevi Keskinen.
Suomen Vapaussota vuonna 1918 book series by Vapaussodan historian komitea (1924).
Suomen Vapaussota 1918 by Erkki Kiväjärvi (1918).
Helsingin Suojeluskuntapiirin historia 1918 - 1944 by Stig Raudasmaa
Punakaartin sota book series by Jussi T. Lappalainen.
Tie Tampereelle by Heikki Ylikangas.
Suomalaiset Panssarivaunut 1918 - 1997 / The Finnish Armoured Vehicles by Esa Muikku and Jukka Purhonen.
Punaiset panssarit by Pekka Kantakoski.
Tampereen seudun kapinahistoria by K.V. Kaukovalta.
Armoured Car Austin by M. Baryatinsky and M. Kolomiets.
Armoured Units of the Russian Civil War, Red Army by David Bullock.
The Russian Civil War (1), The Red Army, by Mikhail Khvostov and Andrei Karachtchouk.
British Armoured Cars 1914 - 1945 by B.T. White.
War Cars, British Armoured Cars in the First World War by David Fletcher.
German Tanks and Armoured Vehicles 1914 - 1945 by B.T. White.
Die Panzerfahrzeuge der Österreissische Bundesheeres 1918 - 1988 by Rolf M. Urrisk.
Suojeluskuntain Historia, part 2.
Suomalaiset sotilaspatruunat 1918 - 1945 / The Finnish Military Cartridges 1918 - 1945 by Mika Pitkänen and Timo Simpanen.
Article: Austin Panssariauto by Kari Kuusela in Ase magazine vol. 6/1985.
Article: Fiat-panssariautot by Kari Kuusela in Ase magazine vol. 5/1985.
Article: Pietarilaiset joukot Suomessa 1918 (Russian troops from Petrograd in Finnish War of Independence 1918) by Ohto Manninen in Journal of Military History 17 (1998)