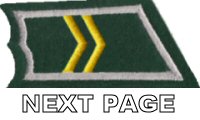 ARMOURED TRAINS
Part 1.3
Battles along the Railways in 1918
KARELIAN RAILWAY (KARJALAN RATA)
In many ways the White Army front in Karelia was different than the other fronts of Finnish Civil War. The railway leading from southern Finland through Viipuri to Petrograd was vital route of supplies to the Finnish Reds. Even if it offered tempting target to the White Army it was not an easy pray. City of Viipuri had Russian garrison, which had early on proved to be on side of the Reds and reinforcements sent by Russian Bolsheviks were streaming from Petrograd all the time. Unlike in other fronts besides plenty of weaponry and ordnance these reinforcements included also lots of volunteer units, which the Bolsheviks had raised among Russian military. As there was no certainty how many units the Bolsheviks could send to this front Mannerheim's Headquarters decided to select Tampere as goal for the first decisive White Army offensive. Suojeluskunta-units of Karelia had succeeded buying some weaponry before the war in Viipuri and Petrograd and in beginning of the war they succeeded acquiring some more by disarming Russian military units in their area. Still, when the actual fighting started they were rather small and had serious shortage of weapons and ammunition.
PICTURE: Locations of Antrea front and Kiviniemi railway bridge. CLICK THUMBNAIL TO SEE LARGER PIC (130 KB).
Since General Mannerheim's HQ decided to concentrate its resources towards Tampere the White Army units in faraway Karelia basically ended up in status of a stepchild. The Headquarters did not send any reinforcements from its own troops or from other fronts no matter how dangerous developed in this front. Instead it had to find its reinforcements among the nearby areas and take care of training them for battle. As far as artillery weapons were concerned the White Army units in this front also had to do what they succeeded capturing. Because of this the White Army troops in Carelian Isthmus were much weaker when it came to artillery than their Red opponents did. So when they finally captured good amount of artillery in Rautu they were unwilling to yield the much needed to Artillery School (located Pietarsaari in Pohjanmaa), as they had good reason to believe that they might never see these guns again if they would do so. Middle of April the situation changed considerably - White Army had succeeded capturing city of Tampere and now Mannerheim wanted it to strike another decisive blow in Karelian Isthmus at April. This meant bringing there most of the White Army combat units and large amount of artillery, which finally gave the Whites also numeral superiority in Carelian Isthmus. Leadership of this front was also quite different from other fronts for the White Army - while other fronts were commanded by Colonels and Generals most of the war this one had Captain commanding it. Quite unusual was also the amount of freedom given to Jaeger-Captain Aarne Sihvo to lead this front the best way he saw fit. One could say that while Mannerheim's HQ did not give reinforcements or much of supplies to its benefit it also did not impede him from improvising and using the limited resources most effective way possible.
PICTURE: Captain Aarne Sihvo (1889 - 1963) and staff from his Headquarers of Carelian troops. Sihvo is in the middle wearing jaeger uniform, which due to being green-gray appears darker than locally made steel-grey uniforms m/18. The other officer in jaeger uniform (third from the left) is Lieutenant Woldemar Hägglund (1893 - 1963). Both of them Jaegers, who became Generals of Finnish Army. Due to his role and success during Civil War Sihvo's military career took off like a rocket and in May of 1918 was promoted as Colonel at age 29. Later he would serve as Commander of Finnish Armed Foces twice - first in 1926 - 1933 and second time in 1946 - 1953. Hägglund was given command of Army Corps for both Winter War and Continuation War and retired as Lieutenant-General in year 1945. Photographer unknown. Photo provided by Finnish Heritage Agency (Museovirasto) via finna.fi and used with CC BY 4.0 license. CLICK THUMBNAIL TO SEE LARGER PIC (68 KB).
For the Finnish Reds this front was "Eastern front". They had one of their leading three Headquarters (the other two were in Tampere and Helsinki) located in Viipuri. Assisting it was assisted "HQ of Russian troops located in Finland" also in Viipuri created from Russian Bolshevik-minded officers. Like Captain Sihvo and his staff also these Red Headquarters seem to have lead their front in rather independent manner. Among Viipuri HQ the Reds had also ill-reputed General Kaljunen, who was known of his pompous behaviour and executions of civilians.
Unlike other fronts this one also had two railways going through frontlines. But thanks to Kiviniemi railway bridge that the Whites destroyed when the war begun the more northern railway was not as important as the one, which went through frontline in Antrea. This was also the only front in which the Whites succeeded building the only somewhat proper armoured train of theirs - Antrea armoured train also as Saviour of Carelia (Karjalan pelastaja). This train contained only one improvised artillery wagon and locomotive pushing it. While the G1 (later called Sk1) series locomotive was armoured the artillery wagon it was pushing had 76 VK/04 mountain gun with gun shield on naval mount and sides build from two layers of planks with bricks in between these layers. Also the Reds used their armoured trains actively in Antrea railway. Once the both sides had their armoured trains patrolling the railway neither side could use its infantry freely and centre of battles moved further away, where village of Hannila after constant and bloody battles lasting 9 weeks gained nickname "Verdun of Finland". At that time both sides tried seeking solution to this deadlock by trying to outflank each other and cut each other's railway-connections to the frontline. In addition the Whites tried exploding the tracks behind the Red lines for the same basic purpose. Along the Rautu railway the Whites were first in serious difficulties with the much stronger attacking troops of the Reds, but then succeeded
Stabilising the situation until in beginning of April they wiped out Finnish Red Guard and Russian units in their area capturing their plentiful weaponry. In middle of April White Army transferred large amount of troops to Karelian Isthmus for its second large offensive of this war. This second attack rolled across Isthmus to the south first cutting Viipuri - Petrograd railway and moved to capture Viipuri. Once operations of White Army ended in Karelian Isthmus it controlled the area totally and the last remaining units of Red Guards located to Kymenlaakso had no land connection to Russia.
PICTURE: Ukrainski Revolutsija / Putilovian after being captured by White Army. Photographed by Harald Natvig. Photo source kuvakoelmat.fi - slide in photo collections of Museovirasto, used with CC BY 4.0 Creative Commons license. CLICK THUMBNAIL TO SEE LARGER PIC (53 KB).
First (and probably last, since the rest were apparently somewhat primitive but proper armoured trains) armed train that the Reds equipped in Fredriksberg Works, the so-called "armoured train of riflemen", was sent to this front. Crew of this train was from Helsinki Red Guard. Early on this train contained (presumably) only thin-skinned locomotive and boxcar, whose walls had been reinforced and loopholes added to its walls for rifles. Later in the front the Reds added the train artillery wagon (likely Ukrainski Revolutsija / Putilovian) and separate box wagon (used to transport ammunition). In beginning of March the Reds in Antrea received also more standard-like armoured train build in Fredriksberg. Besides these Finnish made armoured trains most of the war likely also Russian heavy armoured train stationed in Viipuri operated in Karelian Isthmus.
PICTURE: Karelian Isthmus and railways in it at 1918. CLICK THUMBNAIL TO SEE LARGER PIC (144 KB).
Battles along Karelian railway:
January
19th - 20th: Firefight between Reds and Whites in Pietinen Factory in Viipuri.

23rd: Whites start disarming Russian military units in Karelia.

25th: The Whites lead by Jaeger 2nd Lieutenant Veikko Läheniemi demolish Kiviniemi railway-bridge. This blocked the railway crossing Russian border in Rautu. For a while this secured that direction for them and allowed the existing limited forces to be concentrated towards Viipuri.

27th: The Whites disarm Russian naval unit of Vuoksi, which was small inland Naval unit operating three small gunboats in Lake Saimaa. The unit had warehoused its gunboats for winter, but still had quite a bit of weapons, which the Whites wanted. They succeeded capturing six 76 VK/04 mountain guns on naval mounts (main weaponry of the three light gunboats), 12 machineguns and good number of rifles. Early on these 6 mountain guns were the only artillery pieces that the Whites had in Karelia and when they were captured the Russians succeeded hiding their breechblocks. The missing breechblocks for these guns were manufactured in Machine- and Repairs Shop of Yrjö Horsma in Sortavala so the Whites got these to their use, but this caused a delay of several days. One of these captured guns was later used as main armament of Armoured train of Antrea, which was the only somewhat proper armoured train that the Whites build during the war.

This same day the Whites captured railway station of Kämärä in Viipuri - Petrograd railway from a small unit of Reds. The Reds received reinforcements during the battle fought in the station, but still lost it. The Whites arranged ambush to two trains coming from Petrograd full of Finnish Reds from Petrograd and Russian Sailors. One of these two train was socalled great weapons train which was transporting 15,000 rifles, 30 machineguns, 2 million cartridges, 10 field guns and two armoured cars, which the Bolsheviks had sent to Finnish Red Guards. The White unit which ambushed the trains had much less men than what the Reds and the Russians had in these trains, but it succeeded fooling them to think that it was much larger than it actually was and then retreated safely. This battle was just a minor success to the Whites and minor nuisance to the Reds. As it just delayed this considerable weapons delivery, but the Red Guards still received it.

31st: The Whites destroyed railway-bridge near Tali railway station. The first time they tried exploding it failed, but the soldiers had enough nerve to try and in this case the second time was charm. This cut the Viipuri - Petrograd railway connection vital to the Reds.
February
1st: The Reds did not waste time. This day they captured Tali railway station without a fight and started repairing the railway-bridge, which the Whites had destroyed day before.

3rd: The Reds took over Karisalmi railway station in Antrea railway without a fight.

9th: The Reds capture Kavantsaari railway station in Antrea railway.

10th: The Whites were unwilling to give up Kavantsaari station that easily and recaptured it this day.

However the Reds proved equally stubborn. Still the same day they arrived by force and attacked Kavantsaari railway station. The Whites had only about 70 men in there, so when the Reds attacked with Battalion-size unit they found themselves in serious trouble. When the Reds succeeded surrounding them from three sides Jaeger Vilho Brander (later Paloheimo) leading the White unit ordered it to retreat and the Whites left the railway station. After this the Reds captured it.

The same day the Reds captured also Ahvola village some 7 – 8 kilometres west of Hannila and the Whites came very close loosing also Hannila village and its railway station when the Reds attacked there. Hannila railway station was the next station northwards from Kavantsaari and loosing also it could force the Whites to retreat north side of Vuoksi River. The Whites were very close loosing the battle in Hannila when their Antrea armoured train arrived to rescue and saved them. Besides giving the vital fire support, which helped the Whites to win this battle and keep Hannila the train gave their battle moral considerable boost.

PICTURE: Antrea armoured train. Photo source: Suomen Vapaussota kuvissa 1 (edition published 1934). CLICK THUMBNAIL TO SEE LARGER PIC (92 KB).

12th: Antrea armoured train, whose new nickname Saviour of Karelia was spreading among the ranks of the Whites bombarded Seistola village from Hannila station. Even if the gun crew was inexperienced its fire proved surprisingly accurate and scared the Reds so much that they retreated from village of Seistola to village of Kilpeenjoki.

13th: The White Army commander of this front Wärnhjelm gave orders for the troops to retreat because he considered the situation dangerous. Luckily for the Whites Captain Sihvo decided not to obey these orders and instead ordered his troops to attack. Saviour of Karelia supported the attack with its gun from railway-section in between of Hannila and Kavantsaari stations and also bombarded Kavantsaari. This attack proved successful as the Reds retreated from village of Ahvola and the Whites captured it. The Reds soon launched their counter-attack to Ahvola, but with no success. Selecting Wärnhjelm as commander of front had proved considerable mistake, so he was transferred to other duties and Sihvo replaced him.

Gunfire from mountain gun in Saviour of Karelia proved again very accurate. The shells its gun crew fired to Kavantsaari railway station hit locomotive used by the Reds, railway station building and buildings of Kavantsaari manor (where the Reds had their local Headquarters). Success in battle and support of the armoured train boosted moral of the Whites considerably in Antrea front, while the moods among the Reds were much darker. It was not only that they had lost the recent battles, but also the quality of their Russian allies had proved questionable. Russian Red Guards unit from Petrograd lost its revolutionary zeal very fast after seeing real battle and decided to return Russia, while voluntary units of Russian Army from Moscow and Pavlov Regiments proved to be more of a thieves than soldiers. Once they had stolen enough property from local civilians these volunteers headed home with their loot. When 18th of February also Siberian volunteer unit lost got enough and decided to head back to Russia the Finnish Reds had plenty of reasons to be annoyed.

21st: The Reds had decided to open up another front with plenty of assistance from the Bolsheviks. Their troops crossed border in Raasuli and advanced towards Kivisalmi. The Whites had 65 men guarding this area, while attacking force of the Reds had about 1,000 men. The Whites retreated fighting to Rautu railway station, from which the Reds forced them to retreat 23rd of February. After capturing of Rautu station the Reds stopped and started building their base in there.

23rd - 24th: The Whites attacked to Kilpeenoja and Syvälahti villages in Antrea front. Loosing these villages would have forced the Reds to retreat from Kavantsaari (and its railway station) in between them. However the attacks failed and the process the Whites came close for loosing village of Ahvola also.

PICTURE: Part of Ahvola battlefield of Finnish Civil War photographed soon after the battles. Photographer Ivar Aleksander Ekström. Photo source Museums of Varkaus (Varkauden museot), acquired via finna.fi and used with CC BY 4.0 Creative Commons license. CLICK THUMBNAIL TO SEE LARGER PIC (278 KB).

26th: The Reds attacked several times to village of Ahvola in Antrea front. Among the attacking Reds were large number of Russians, most of them sailors. These attacks continued almost daily until 11th - 12th of March, but still all failed.

27th: The Reds attacked to Rautu parish village. The Whites succeeded halting the attack with their fire and the Russians among the Reds suffered heavy casualties. After this the Whites tried flanking attack to Rautu railway station but once the Reds opened up with their machineguns they suffered casualties had to retreat back.

28th: The Reds and Russians attacked to Rautu parish village again, but without success. The same day the Reds took over villages of Lemi, Taipalsaari and Savitaipale.
March
2nd: The Reds and Russians tried solving the stalemate in Rautu by attacking again. This time they came very close to success as they already succeeded breaking through lines of the Whites, but then flanking counter-attack forced them to pull back.

5th: The Reds attacked to Ahvola with force. Most of the attacking troops were Russian sailors and these powerful attacks continued more than a week, but they all failed.

9th: Armoured Train 4 build in Fredriksberg Works in Helsinki for Finnish Reds is completed and heads towards Antrea front in Karelian railway.

10th: Saviour of Karelia had continued its attacks to Red side of the front. In this particular day it rolled all the way to destroyed Putkoisenjoki railway-bridge in half a way between railway stations of Hannila (in hands of White Army) and Kavantsaari (in hands of the Reds). There its crew spotted infantry of the Reds and train few hundred meters from other end of the destroyed bridge, so they opened fire. However the Reds started returning fire with 2 guns and 4 machineguns. Train and infantry of the Reds retreated leaving behind two machineguns and a flatcar, but Saviour of Karelia did not have infantry with it to take advantage of this success. When incoming artillery shells started hitting close and the armour trains only artillery piece (76-mm mountain gun) started acting up it retreated back behind the own lines.

This same day one of the two armoured trains that the Reds had in this railway run to place where the tracks had been damaged. Its sand-loaded forward wagon was derailed and got stuck.

11th: The Reds attacked to Ahvola again, as usual without success.

13th: The Reds had repaired Putkoisenjoki railway-bridge and the Whites had noticed it. So they sent small patrol to destroy it again, but this failed. Now that the bridge was in one piece again the Reds could attack effectively to the frontline with their armoured trains.

The same day the Reds attacked to Hannila. But this time they lacked have artillery support and the attack failed badly. The attacking Reds retreated back to villages of Kilpeenjoki and Syvälahti. As usual in Karelia large number of Russian soldiers was spotted among the attacking Red troops.

PICTURE: 87-mm field gun of White Army in Hannila village. Photo from Suomen Vapaussota kuvissa 2 (edition published 1934). CLICK THUMBNAIL TO SEE LARGER PIC (75 KB).

15th: The Whites attack to Pullila village in Antrea front east of the railway and recapture it.

19th: Battle in village of Ala-Nousua in Antrea front. Russian Reds taking part in the battle suffered heavy casualties and had to flee from the battlefield. After this Russian military units leave from Antrea front (and other fronts also), mainly due to peace treaty between Russian Bolshevik government and Germany, which demanded Bolsheviks to pull out their troops from Finland. While the Russians pulled off from Finland might have been happy to get away, this happened in rather difficult moment for the Finnish Reds, which were just about to start their offensive.

20th: The Reds start their offensive in Antrea front. Supporting their attack was armoured train and artillery units. Even with all this firepower giving fire support and Whites suffering shortage of artillery ammunition the attack failed. After this attack the Reds finally stopped their attacks around Ahvola and the war around this village became stationary.

When armoured train which had supported the Red offensive was returning from the frontline its crew failed to notice the tracks, which the Whites had broken and the train got derailed about 4 kilometres north of Kavantsaari railway station. White Army troops attacked the train trying to capture it but failed. The Reds got the train back on rail, but after this their armoured trains moved much more carefully.

23rd: Red armoured train attacked the White lines from Kavantsaari direction. Their armoured trains supported attack to Hill 56, which was a controlling terrain feature south of Hannila village in eastern side of the railway. The train used in this particular attack may have been the Russian heavy armoured train with the Ukrainski Revolutsija / Putilovian artillery wagon both mentioned earlier. It stopped only some 250 meters from the White Army positions and then released a hail of bullets and shrapnel lasting 20 minutes towards them. However such an arrogant attack proved to tempt fate too much - return fire from trenches of White Army hit the ammunition wagon, which was part of the armoured train, and the wagon disappeared to thunderous explosion. Crew of this armoured was lucky to have other (likely Fredriksberg-made) Armoured Train 4 covering its back, or otherwise it might have failed to retreat back to safety behind the Red lines. Ukrainski Revolutsija / Putilovian returned to Russia for repairs.

24th: The Whites attacked to Näätälä village southeast of Kavantsaari. Their goal was to cut railway connection between that the Reds had between Viipuri and Kavantsaari. First their succeeded pushing back the Reds, but the counter-attack pushed them back and in the end they had to retreat back to the same positions they had started their attack.

25th: In Rautu 3 separate units of White Army cross Russian border in Palkeala and do damage in Russian side of the border to the railway that the Reds are using to supply their bases in railway-stations of Raasuli and Rautu in the Finnish side. They destroy Sahakylä and Viisjoki railway-bridges plus water tower of Lempaala railway station in 25th – 26th of March. However their attack to Raasuli railway station is unsuccessful largely due to armed train of the Reds, which arrives from direction of Raasuli during the battle. The Reds used this armed train to transport their supplies in between Raasuli and Rautu.

31st: The Whites besieged Raasuli railway station. This time they were well prepared for the armed train and had placed two rifle companies in ambush positions in both sides of the rail just for it. They also secured their positions by destroying tracks from both sides of their place of ambush. Once the Reds sent their armed train it run to destroyed tracks and got derailed falling on the rail. Once the ambushing companies opened fire crew of the train decided to run and leave the train to their White opponents. The Whites captured the train finding it containing lots of food, 6 machineguns and wagonload of artillery shells.
April
1st: The Russians crossing the border tried getting back to the derailed armed train of theirs near Raasuli railway station, but the Whites drove them back behind the Russian border. Losing their armed train and railway to Russian border was definitely bad news for the Reds in Rautu railway station, as it meant losing their route for supplies and reinforcements.

2nd: VIII Jaeger Battalion (of White Army) captured train travelling from Raasuli towards Rautu. Among other things the train contained 5 machineguns and 100 artillery shells.

4th: The Whites besieged Rautu railway station, which was main base of the Reds and the Russians in the region. The Whites started their attack to the station at 17:00, but they came under heavy fire and the attack failed. However they continued the siege and prepared for another try.

PICTURE: Russian military train captured in Rautu. There seem to be about dozen artillery pieces loaded onboard this train - most of them 76 K/02 field guns. Photographer unknown. Photo source Finnish Heritage Agency (Museovirasto), acquired via finna.fi and used with with CC BY 4.0 Creative Commons license. CLICK THUMBNAIL TO SEE LARGER PIC (88 KB).

5th: The besieged Reds and Russians broke out with force from Rautu railway station around 05:00, but they did not get far. Southwest of the station they run straight into ambush that 50 - 75 Whites had arranged with two machineguns. Sudden machinegun-fire caused the Reds and the Russians very heavy casualties and their luck did not improve from that. Near Kylmänoja survivors of the first ambush run into another ambush with machinegun-fire killing them left and right. Later this second place of ambush became commonly known as Kuolemanlaakso (Valley of Death) in Rautu.

13th: In Antrea front Saviour of Carelia softened up positions of the Reds in front of Kannikko with its mountain gun.

The Whites started preparing for their offensive in Carelian Isthmus. Until now 3 Suojeluskunta Regiments and little artillery had been all the troops they had in the Carelian Isthmus, but now that city of Tampere (in Pohjanmaa railway) had been captured and lines of the Reds had broken they had plenty of troops available for further operations. Mannerheim's HQ started transporting in reinforcements from other fronts to Carelian Isthmus and concentrating them for large-scale offensive. Between 14th – 17th of April the Whites transferred to the Carelian Isthmus:

3 Jaeger Brigades
Pohjois-Häme (Infantry) Regiment
Jaeger Artillery Battalion (22 field guns and howitzers)
2 Field-telegraph Units

Later by 26th of April also Vaasa (Infantry) Regiment and Pohjois-Savo (Infantry) Regiment arrived to the Isthmus. At all about two thirds of White Army infanry regiments took part battles in Karelian Isthmus in April of 1918.

19th: White Army started its offensive in Carelian Isthmus. The numerical superiority that it enjoyed was not that large . It had about 20,000 men attacking against 15,000 Reds, but better leadership and discipline provided it considerable advantage. While the Reds had beaten their heads to the wall by launching one attack after another in Antrea front the Whites decided attack outside this main front and go for the kill. Their plan was to start their attack far from Antrea front in areas along the Lake Vuoksi, where the both sides had by that time had very little troops and the frontline weakly defended. The attack plan had two parts:

1. Powerful and fast sweep across Carelian Isthmus to Viipuri – Petrograd railway running near south coast of the Isthmus. As mentioned earlier, this railway was vitally important to the Reds, as loosing it would cut their main supply rounte and escape route to Russia.

2. Attack to northwest towards city of Viipuri, destroying the Reds in there and capture the city.

23rd: Attacking White Army troops reached Viipuri - Petrograd railway and capture parts of it. In several railway stations that the Whites attack the Reds were waiting and bitter fighting broke out. One of these was Raivola railway station, where the Reds defending the station took positions behind piles of wood and proved to be tough enemy. The Reds in Raivola have also armoured train supporting them and the two White Army Battalions lead by Major Reiner Stahel succeed capturing the station only after long and hard battle.

The ill-reputed "General" Kaljunen lead the Reds defending Kuokkala station, which had two armoured trains giving them fire support (one of these two armoured trains may have actually been an armed train). In the end the Whites succeeded capturing also this railway station and the remaining Reds had no other alternative than to retreat. However as usual the armoured trains with their firepower allowed them to retreat relatively safely. The armoured train commanded by Kaljunen heads to Terijoki.

PICTURE: The ill-famed "General" Heikki Kaljunen (1893 - 1938) of the Reds (the man with large white fur hat in centre of photo) was one of the founding members of local Red Guard in Terijoki. Being amateur actor he apparenty enjoyed stealing the show - even at funerals. He was tailor and during Civil War he served as commander of Eastern Army for the Finnish Red Guards. During the war he personally tortured and executed numerous civilians, whom he suspected of being White Army sympathizers. Kaljunen may have worked for Tseka/GPU in Soviet Union before disappearing in Stalin's purges in year 1938. Photo from Suomen Vapaussodan historia (edition published 1934). CLICK THUMBNAIL TO SEE LARGER PIC (106 KB).

The Whites attacking Terijoki railway station run into enemy armoured train coming from southeast (direction of Russian border). The train started firing towards attacking Whites, who were in serious trouble until the main troop of Hynninen's Battalion arrived with its machineguns and forced the armoured train to back off. After this the Whites captured also Terijoki station.

To secure the part of railway they had captured the Whites destroyed tracks about 1.5 kilometres from Terijoki station. They also took the area along the Russian border in Jäppilä – Kuokkala area under their possession. Russian armoured trains move near the border and the Whites do their best to avoid them.

So now the Whites had three railway stations in Viipuri – Petrograd railway. But their victory wasn't yet indisputable and the Reds still had their armoured trains, which they could use effectively along this railway. Before loosing Terijoki the ill-famed General Kaljunen gathered 500 Reds to troop transport train, which then followed armoured train commanded by Kaljunen. Both the armoured train and the troop transport train following it headed towards Russian border. Their first clash with the Whites came in Kellomäki, but the trains broke easily through that. Repairing the tracks broken by advancing White troops the trains continued their advance but when they were almost in Kuokkala the armoured train drove onto broken tracks – this made its locomotive to fall off the tracks. The derailed locomotive blocked the tracks it had been travelling. Beside it lay another pair of tracks, but the last railway junction was in Kellomäki station, which the trains had passed earlier. The Reds had no other chance than to return Kellomäki and move their armoured train and troop transport train to another tracks. They did just this and continued their way to Kuokkala railway station, where the Whites had foolishly left only one platoon. Even with their overwhelming numbers the Reds still had to fight the White defenders of railway station before they succeeded capturing it. The Reds suffered numerous wounded (Kaljunen among them) and kept the station for couple of hours until proceeding with their travel towards Russian border in early hours of the 24th of April. Around 05:30 that morning the two trains reached Russian border and the Reds in them crossed border to Russia and the Russians presumably interned the Finnish Reds in these two trains.

The Whites attack the Viipuri - Petrograd railway also closer to Viipuri. Near Kämärä railway station their leading unit, II Jaeger Battalion, run into the Reds, who had heavy Russian armoured train supporting them. In open terrain the armoured train proves to be the Battalion very difficult opponent and the whole advance in this area became halted for a while.

Even if the armoured trains of the Reds seem to have been very active in this particular day, in reality they might have been much more active. Three of their armoured trains spent the whole day in Viipuri because of mechanical failures and other problems demanding immediate repairs. White Army was lucky not to face them all at once in Viipuri - Petrograd railway.

24th: The Whites capture Kämärä railway station in the morning. In the end the Red armoured train they had run the day earlier had succeeded delaying their advance, but not stopping it. The Whites capture also Uusikirkko. The White Army has 40 kilometres of Viipuri - Petrograd railway well secured. The Russians have about 6,000 men concentrated just behind the border, but the Bolsheviks decide to keep them there. If the Finnish Reds are still hoping support from them they do so in vain.

Same morning the Whites attacked also on both sides of Tali railway station, where the Reds had at least two armoured trains giving them effective fire-support. The battle was fierce with its last part fought being fought with bayonets and hand grenades, but once it finally ended the Whites were the ones who had the battlefield. However they had not yet captured the railway station and because of armoured train still in there capturing the station would be difficult (another armoured had left towards Karisalmi already earlier). Battle continued until Battalion of Whites attacked the station from three directions simultaneously, at which point the Reds decided to leave it and retreated towards Viipuri with the armoured train covering their retreat.

Also the Whites attacking to Säiniö railway station confronted strong resistance. The battle started in the morning, at afternoon they succeeded capturing the station and for a while it looked like the victory would be theirs, but then Russia armoured train arrived from Viipuri direction and the battle continued if possible even more fierce. Finally the Reds got enough and retreated towards Viipuri with armoured train covering start of their retreat. Soon after the armoured train had left ordinary train, which was transporting Red Guards infantry arrived from Säiniö direction. The rail was intact and the Whites had no time to demolish it, but 2nd Lieutenant Ahonen succeeded turning the rail switch into wrong position, which derailed this train allowing the Whites to capture it.

However the Whites soon achieved even juicier victory in Säiniö. Russian heavy armoured train, which was heading back from Kämärä, tried to get through tracks, which the Whites had broken in Säiniö railway junction. It succeeded spotting the first broken tracks in time and changed tracks on time and already got past Säiniö but then faced another broken tracks. Locomotive crew of Russian heavy armoured train tried to reverse their train back to junction, but succeeded derailing it instead. The crew abandoned train and left it to the Whites who in this way captured it almost intact.

The Whites were no active in capturing train stations only in Viipuri - Petrograd railway, also in Antrea they captured Kavantsaari station, which the Reds had abandoned. Before their retreat the Reds had set the station buildings and rolling stock in the railway yard on fire. The train station was full of material - among them 300 railway carriages. White Army troops, who captured the station found themselves busy in dangerous work of trying to salvage as much material as possible among the blazing buildings and railway carriages. Many of the railway carriages on fire contained ammunition, which created several explosions during the salvage attempt. They succeeded salvaging one armoured train (which included at least Ukrainski Revolutsija / Putilovian artillery wagon), 3 locomotives, about 50 railway carriages, over 20 guns and much of other property.

PICTURE: Kavantsaari railway station after the Reds had retreated and set it on fire. Photo from Suomen Vapaussodan historia (edition published 1934). CLICK THUMBNAIL TO SEE LARGER PIC (76 KB).

Even if the Whites had succeeded cutting Viipuri - Petrograd railway first part of this offensive wasn't complete success for them. The Reds had succeeded saving their main troops in the Karelian Isthmus and had gathered them to Viipuri, which now became powerful concentration of their troops. Previous experience from battle of Tampere suggested that when besieged to city like this the Red Guards might find the battle spirit and prove capable for fierce resistance.

The threat, which the armoured trains of the Red Guards represented to the White Army, had not disappeared either. This was well proven by one armoured train, which succeeded halting advance of whole XVI Jaeger Battalion from Säiniö towards Viipuri in open terrain. Originally the Whites had planned to attack Viipuri only from this direction, but partly due to this glitch in their schedule they instead decided to besiege Viipuri first.

No matter how desperate the Reds surrounded to Viipuri were their leadership, which had arrived from Helsinki as the Germans had closed it, had decided not personally take part to this battle either. Instead they sneaked to harbour, from where three ships took them to Petrograd, where their Bolshevik allies offered them a refuge. However the remains of Red Guards they abandoned to Viipuri had no such escape – even with all the firepower they had their situation looked bleak with their supplies diminishing and White Army closing in from all possible directions.

26th: Two White Army infantry battalions lead by Von Coler try to advance towards Viipuri from the east, but large number of Red Guards machineguns pinned them down and they suffered heavy casualties.

27th: White Army troops fight against Red armoured train in Simona (Viipuri - Kouvola railway). They win the battle and capture Simona railway station.

By end of the day Whites capture whole Simona - Hovinmaa railway section of Kouvola - Viipuri railway. Now the railway-connection of the Reds in Viipuri to southern Finland is effectively cut also.

27th - 28th: White Army units besiege the city of Viipuri. However early on the siege was still quite weak.

28th: The only man from the political leadership of the Reds, who had guts to stay in now besieged Viipuri was Edward Gylling. In this desperate he and Oskari Ranta tried negotiate cease-fire, but without success. The Reds besieged in Viipuri were left with only two options - fight in Viipuri to the last or try to break through the White Army troops besieging the city. They decided to try breaking through White Army lines in purpose of trying to get to Kymenlaakso region in the west (around city of Kotka), which was still in hands of their comrades.

However the Whites had plans of their own. At midnight their attack to Viipuri started with powerful artillery barrage. Attack of the Whites first broke through positions of the Reds in the south and this allowed them to capture the suburbs, but the citadel and Patterinmäki hill with their fortifications offered the Reds good positions which they succeeded keeping. The Reds succeeded halting advance of the Whites for a while. As mentioned the Reds had decided to try breaking through the siege and now was the time for it.

First of the Red breakthrough attempts was made by about 7,000 Reds and civilian refugees trying to escape towards west through Tienhaara to road of Hamina. They started their try in the evening. Nobody was leading this desperate crowd. They got through Tienhaara just outside the city, but then run into White Army unit less than 100 men already in crossroads of Naulasaari. The desperate crowd stormed towards positions of the White unit guarding the road and no matter all bullets fired towards them overwhelmed it with their sheer numbers. Last part of the battle in Naulasaari crossroads was spectacle of chaotic slaughter with bayonet and knife stabbing and shots fired from point blank range as the massively outnumbered White unit guarding the road was overrun. The remaining Reds and refugees with them continued their trek but they did not get far. Once they reached open fields of Rasalahti they faced more White Army troops, which were not waiting in ambush. Well-placed machineguns mowed down tightly packed Reds and refugees, who were with them. Momentum for this mass of men dripped out in hail of machinegun-fire and they were pinned down in open terrain. White flags started to appear as the survivors of this crowd lost their illusions of being able to escape and surrendered at dawn. From this first crowd maybe 500 died and about 6,000 became prisoners of war. The Whites lost maybe 50 men in these last desperate escape attemps. Second crowd of maybe about 1,500 men following the first one stopped in Tienhaara area and decided to surrender at morning of 29th of April.

The second breakthrough attempt made by Reds from Viipuri happened towards south to Viipuri – Johannes highway, which was guarded by about 300 Whites from XVII Jaeger Battalion. They were unable to stop about 1,000 men strong Reds storming at them and the Reds succeeded keeping this hole in the siege open for several hours, during which over 2,000 Reds succeeded escaping through it. Large part of the Reds that used this escape route were later captured, but some succeeded escaping all the way to Russia.

29th: By now that most of the Reds had tried escaping from Viipuri, either succeeding or ending up as prisoners of war. The Whites could continue to capture rest of the city of Viipuri with relatively little fighting. They did just that with their troops advancing to city from the east and capturing it. From the Viipuri region the Whites got over 11,000 prisoners of war.

PICTURE: White Army soldier posing in middle of Maxim machineguns m/1905 after capturing of the city. Photo from Suomen Vapaussota kuvissa 2 (edition published 1934). CLICK THUMBNAIL TO SEE LARGER PIC (76 KB).
May
14th: The last remaining Russian military base in Finland was Ino coastal fort in Carelian Isthmus. This fortress had large strategic importance as its numerous super-heavy coastal artillery batteries controlled entrance from the Baltic Sea to Petrograd and Kronstadt naval base on the Russian side was also well with-in range of its guns. The Russians finally give up from this coastal fort without a fight and left it to the Finns, but not intact. In this particular day they demolished its guns and ammunition storage and then exited to Russia. In Finnish history writing this day is considered the day in which Finnish Civil War ended. The next day White Army troops took over remains of the Ino coastal fort.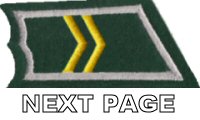 ---
Last updated 30th of March 2021
Webmaster: JTV jtvalias@hotmail.com
Copyrights (pictures, text and graphics): Jaeger Platoon Website.