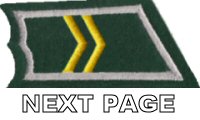 ARMOURED TRAINS
Part 1.1
Battles along the Railways in 1918
POHJANMAA RAILWAY (POHJANMAAN RATA)
Here the frontline sector with the railway became known as "Vilppula front" after name of the closest village. Pohjanmaa railway was the most the main attack route for the Reds for rather obvious reasons - along it behind the White Army lines were both strategically important Haapamäki railways crossroads and in Pohjanmaa harbours, through which White Army received supplies from Germany. However, these were not the only tempting highly tempting military targets along Pohjanmaa railway. Behind line of the Red Guards was city of Tampere, the largest Finnish inland industrial concentration and strong support point for the Reds. Tampere had one of the three most important Reds Headquarters (HQ of Northern Front) and it was main place to the Reds for supplying and rallying troops in this front. Frontlines had a visible bulge around Tampere and as it was natural troops concentration for the Red Guards, so Tampere was tempting attack target for the White Army, even if early on it didn't have enough strength for much of anything besides defensive battles. This part of the frontlines could also be described as "psychologically and ideologically charged" - Tampere was the main inland strongpoint for the Red Guards and Pohjanmaa in the north the main support area for the White Army. Considering these factors the high activity of red armoured trains in this railroad cannot really be considered as much a surprise.
PICTURE: Location of Vilppula front. Photo from Suomen Vapaussota vuonna 1918. CLICK THUMBNAIL TO SEE LARGER PIC (135 KB).
Early on the Reds had Russian armoured trains as their support in Pohjanmaa railway, but later three (all Fredriksberg made) armoured trains replaced them. One of them seems to have been Putilovian artillery wagon, which was later transferred to Karelian Railway. In this railway the Red armoured trains proved to be very difficult opponents to the Whites early on. However, once the Whites learned to secure their positions against armoured trains by breaking railway rails in front of their positions and by placing some field artillery at side of the railroad they succeeded greatly diminishing the effectiveness of armoured trains operated by their enemy. The situation changed again when the Whites started their main offensive towards Tampere in March - without safety of their static defences the Whites had to again face the enemy armoured trains in the open. When they at the same time often lacked the proper equipment (immediate support of artillery firing over open sights) to fight against them in these conditions the Red armoured trains again proved quite effective in many battles. Three Fredriksberg-made armoured trains (Armoured Trains 1 - 3) retreated to city of Tampere along the Red Guards and once White Army besieged the city the armoured trains had no longer any chance of escape. During battle of Tampere the armoured trains took part in battle until the Reds detonated one of them to avoid capture and the Whites succeeded capturing the other two. During the last few weeks of the war these two captured armoured trains saw use with White Army. Besides the "proper" armoured trains the Reds used also at least two armed trains in Pohjanmaa railway. White Army captured one of these armed trains during its main offensive towards city of Tampere and once equipped with heavy weapons they introduced this train known as Lyly armoured train to their own use.
PICTURE: Offensive of White Army towards Tampere and landings of German troops to Hanko and Loviisa. CLICK THUMBNAIL TO SEE LARGER PIC (135 KB).
PICTURE: Map of Vilppula front. Photo from "Suomen Vapaussota vuonna 1918" (published 1924). CLICK THUMBNAIL TO SEE LARGER PIC (99 KB).
Battles along Pohjanmaa railway:
January:
27th - 28th: The White Army starts disarming Russian military units in Pohjanmaa/Botnia region.

29th: As seems to have been typical once the Whites start acting against the Russian military they also start suspecting that the Russians might sent troops against them by rail. To stop possible Russian troop transport trains from southern Finland the Whites explode Kolho railway-bridge some 7 kilometres south of Haapamäki railway crossroads.

30th: Suojeluskunta (Civil Guard, volunteer unit of White Army) of Keuruu takes over Haapamäki railway station (and strategically important railway crossroads). Once also the reinforcements arrive the Whites have Haapamäki station so well guarded, that they can start repairing the Kolho railway-bridge they exploded just day before. However along these activities the White Army almost makes a giant mistake not pushing the frontline further away from the extremely important railroad crossroads, which would certainly have made transporting supplies through it very difficult if not impossible for them.
February
1st: The starting situation for the Whites is salvaged by Suojeluskunta (Civil Guard) of Lapua, which commandeers a train and uses it to transport troops 17 kilometres south of Haapamäki Vilppula. While it also took Lyly some 14 kilometres south of Vilppula it soon returned back to Vilppula. Lapua Suojeluskunta takes positions in Vilppula and during the next few days this will determine the location of frontline. Vilppula was a very good choice for defensive battle - the place has east-west narrows in between two lakes with a river, with railroad bridge and highway bridge, which are close to each other making defending them both simultaneously possible even with a small number of men. As we shall see this happened just about the last possible moment for the White Army.

PICTURE: Civil Guard of Lapua. Its leader Matti Laurila senior on the left has been marked with X. Also notice 7.62-mm Colt-Browning M/1895 machinegun front on the right. Photo from Suomen Vapausodan historia. CLICK THUMBNAIL TO SEE LARGER PIC (97 KB).

2nd: Russian soldiers and Finnish Red Guard units from Tampere and Turku embark a train and were heading from Tampere towards Vilppula. Russian Colonel Mihail Svetshnikov, who acted as high-ranking military advisor for the Red Guards, planned this first attack against Vilppula and also the ones following it until being replaced with Lieutenant-Colonel Georgi Bulatsel in late February. At this point White Army had only Lapua Civil Guard, volunteer unit of 145 men, defending Vilppula. Some 500 Russians and Finnish Reds started their attack in Vilppula at noon. Even with more than triple the manpower of Lapua Civil Guard they failed and after suffering casualties were forced to stop their offensive evening of that same day.

PICTURE: Photograph staged after the battles showing bridges of Vilppula from Finnish White Army side of the frontline. CLICK THUMBNAIL TO SEE LARGER PIC (130 KB).

4th: The Reds made their second attack in Vilppula. Just like the first one also this attack failed.

5th: The Reds re-launch again their attack in Vilppula. For the first time they have armoured train supporting their attacking. This (presumably Russian) armoured train had arrived to support Red Guards by special request of Colonel Svetshnikov.

7th: The Reds launch their third attack in Vilppula. This time the Russian soldiers and Red Guards have 1,300 men taking part in the offensive. Supporting the attack are Russian armoured train and some field artillery (presumably also with Russian crews). White Army has only 300 men defending Vilppula. They succeed keeping their lines by opening flood gates of the nearby dam and flooding the terrain in front of their positions. Armoured train and field artillery supporting the Reds can not reach to the immediate frontline because of the flooded terrain. Attack fails and the Reds retreat some 10 kilometres south to Lyly railway station.

9th - 10th: White Army patrol attempts to destroy Siitama railway bridge (some 25-km south of Vilppula). The bridge is damaged, but not destroyed.

13th: Once the 3rd offensive to Vilppula fails Colonel Svetshnikov decides to launch another attack in Ruovesi (west of Vilppula). Besides Finnish Red Guards units also some 400 Russians take part in this attack. Most of the Russians are from unit of anarchist sailors also known as the "Black Guard" (Musta kaarti). The Reds suffer heavy casualties, but the battle ends undecided with units of both sides retreating back to their earlier positions. Most of the "Black Guard" got enough of this war very once and for all and returned Russia after this battle.

PICTURE: Russian Colonel Mihail Svetshnikov (1882 - 1938) acted as high ranking military advisor for the Reds. January of 1918 Russian Bolshevik government had appointed him as commander of all Russian garrisons in Finland. He succeeded getting back to Russia where he wrote a book Revolution and Civil War in Finland 1917 - 1918. Svetshnikov continued to serve as officer of Soviet Red Army until felling victim of Stalin's purges and being executed in year 1938. Bulatsel who replaced Svetsknikov as military advisor of Finnish Red Guards in Tampere was captured and executed by Finnish White Army. Photo from Suomen Vapaussodan historia (editition published 1934). (9 KB).

17th: Second Russian armoured train arrived to Tampere. Presumably this train had arrived from Russia to Finland two days earlier as part of reinforcements Bolsheviks sent to their Finnish Red Guard allies. The train had armoured locomotive and two long artillery wagons armed with three 57-mm guns and 8 machineguns. This train left from Tampere towards Vilppula front two days later. Besides these two Russian armoured trains it is possible that also third one (likely also Russian) armoured train was operating0 from Tampere at this time. In addition of these "proper" armoured trains the Reds equipped also in Tampere two unarmoured armed trains, which they used in Pohjanmaa railway. These armed trains had parapets build from bales of paper and sandbags.

21st: The Reds attack again and achieve their first victory in Längelmäki (east of Vilppula).

22nd: Red armoured train and troop transport train arrives to frontline. The armoured train fights artillery duel with White Army field guns. The train spent some 110 artillery shells, while the Whites shot 40 shells. Losses on both sides are light, but one of the shots fired from the armoured train accidentally kills one of the Red Guard commanders, A. Toivonen.
March
1st: Armoured Train 1 build in Fredriksberg Works in Helsinki for Finnish Reds is completed and heads towards Vilppula front in Pohjanmaa railway.

9th: Armoured Train 3 build in Fredriksberg Works in Helsinki for Finnish Reds is completed and heads towards Vilppula front in Pohjanmaa railway.

PICTURE: Artillery wagon of armoured train 3. Normally each of the armoured trains had two artillery wagons. This photo was taken after the train had been captured by Finnish White Army during Civil War. Photographed by Harald Natvig. Photo source kuvakoelmat.fi - slide in photo collections of Museovirasto, used with CC BY 4.0 Creative Commons license. CLICK THUMBNAIL TO SEE LARGER PIC (88 KB).

10th: Main offensive of the Reds starts and again the main goal is capturing the important Haapamäki railway crossroads. Colonel Svetshnikov has been transferred to Red General Headquarters in Helsinki, but he took part orchestrating the operation from there. Headquarters of Northern Army in Tampere (lead by H. Salmela with Russian Colonel Bulatsel assisting was in charge of the operation. The plan was to first attack in sides of the Vilppula front to tie White Army troops in there and then hit hard in middle of the front to achieve breakthrough along railroad. The Reds had some 15,000 - 16,000 men for this operation. However already the first part of this main offensive proves quite unfortunate for the Reds - the most important of these battles is fought in Vaskivesi village (west from Vilppula) and ends with the Whites keeping the village.

12th: Mannerheim issues an order concerning White Army main offensive towards Tampere. The offensive was to start from Vilppula.

13th: Second part of the Reds main offensive in Vilppula front begins. Somehow they had received intelligence claiming that in Vilppula railway station located just behind White Army frontline had a train loaded with explosives. So they decided to start the attack by sending a train without crew, its steam engine pressure raised to the max and all safety valves closed. The idea was to cause huge explosion in the railway station and use the chaos created by it as a diversion at moment they would start the attack with armoured train, which waited for the explosion just behind their lines. With the "ghost locomotive" the Reds sent three flatcars, one of which contained 30-kg of pyroksite (explosive) and pile of stones on top of this explosive charge. But the plan failed miserably - the intelligence was false and there was no train in the Vilppula station. The "ghost train" succeeded rolling through the frontline and to the station, where it hit the obstacle and stopped. After this two brave railroad emplyees entered the locomotive and opened the safety valves. Crew of the Red armoured train waited a while for the huge explosion, which never came and then decided to try attacking anyway. But as the "ghost train" had already alerted the Whites and attacking armoured train found itself under heavy fire of small arms, machineguns and artillery. White field guns scored direct hit to its locomotive after which the train retreated fast behind the Red lines.

During this same day White Army started the marches for concentrating its troops for its coming main offensive towards Tampere. The Whites Army troop conentration for this operation was about 12,000 men.

15th: Main offensive of the Whites towards Tampere begun. As part of the preparations for the attack they exploded railway-bridge south of Orivesi station to limit the possibilities of Reds using their armoured trains along the railway-line. One of the Red armoured trains attacked in the frontline, but heavy shells fired by 1st Finnish Heavy Artillery Battery with its 152 K/04 guns scared the Reds in such extent that the train soon retreated back behind the lines. Forcing armoured train to retreat with indirect fire such as in this case seems to have been rare, but this time it worked - perhaps partly due to unusually (by Finnish Civil War standards) heavy calibre of artillery used.

15th - 19th: Attacks of the White Army achieve break through Red lines in Vilppula front. The first breakthrough came in Länkipohja (western part of Vilppula front) in 16th of March and gave White Army change of hitting behind Red lines to Orivesi railway station and cut railway connection of the Reds between Vilppula front and Tampere. First attack launched by White Army in Länkipohja against prepared positions ended up to failure with heavy casualties mainly caused by machinegun-fire. The decisive successful second attack was performed by Vaasa Grenadier Battalion, which assaulted through machinegun fire and took the positions built by Reds in close quarters combat. The Reds started their retreat towards Tampere with some of their units escaping to Tampere by trains.

PICTURE: "Lapuan lumiaura" ("Snow plough of Lapua") was the nickname used to refer Matti Laurila and his two sons, who all served as officers in Finnish White Army. Matti Laurila senior (1865 - 1918) in middle of photo commanded Lapua Civil Guard (company size unit), which played key role in defending Vilppula Front early on. He had served as NCO officer in Army of Autonomic Grand Dutchy of Finland and it being disbanded as politice officer and foreman. His son Ilmari (1897 - 1918) on the right served as one of platoon leaders for Lapua Civil Guard. Both Matti senior and Ilmari were killed in action during Battle of Länkipohja in 16th of March. Matti junior (1895 - 1983) on the left had volunteered to Prussian Jaeger Battalion 27, returned to Finland among its soldiers becoming officer of Finnish White Army and did long and successful military career in Finnish Army serving as regimental commander in Finnish Army during World War 2 and retired as Colonel. Massacre of Länkipohja in which White Army units excuted at least 71 of their prisoners of war after this battle is suspected of having been a revenge killing for deaths of the two Laurilas. Matti sr and Ilmari have Mauser M/96 pistols hanging from their belts and are wearing mostly civilian clothes, while Matti jr is wearing jaeger uniform.Photo source Finna.fi - photograph provided by Museovirasto and used with CC BY 4.0 Creative Commons license. CLICK THUMBNAIL TO SEE LARGER PIC (63 KB).

17th: The Reds start their counter-attack towards Vilppula, but the attack has not change whatever anymore. The much larger White offensive going on just engulfed the Red counter-attack and the attacking Reds were shot to pieces.

18th: Jämsä Group (Wilkman) of White Army advanced towards Orivesi station as part of the White main offensive. The immediate goal of this attack was to surround the Red main troops in middle of Vilppula front, but the panic-like retreat of the Reds proved to be faster than the Whites had expected and main troops of the Reds managed to slip away before the trap was set.

Hamilton's troops (part of Jämsä Group) attacked Orivesi railway station. First one to arrive station was 3rd Company of Seinäjoki Battalion, which captured the station. More White troops arrived to the station and for a while it looked like they had chance of scoring large victory. But the tide turned - Red armoured train with its guns and machineguns blazing rolled to the station surprising them. The Reds gained back their courage and got also their machineguns and artillery working causing considerable casualties to the Whites. Both sides received reinforcements: The Reds by train from both directions and the Whites from their advancing troops. Briefly the Reds had also second armoured train supporting them and the Reds equipped also armed train with sheltering parapet built from railway sleepers and stones gathered on its rail cars. White troops tried damaging the tracks, but failed to do serious damage as their explosive transport had fell behind during advance. The two battalions that the Whites had in this battle could not resist the ever increasing number of Reds supported by artillery and armoured trains. When the sun set the Whites retreated from Orivesi in disorder.

That same day the Whites captured also Lyly railway station closer to the frontline after battle of only 2 hours. The Reds had large amounts of troops in Lyly, but once the Whites attached they rushed to the waiting train in panic and used it to flee by railway towards Tampere. In this station they found another of the two armed trains, that the Reds had equipped earlier. The train lacked any heavy weapons, but the bales of paper used for protection in its flatcars were still in the train. The Whites took this train known as Armored train of Lyly to their own use and equipped it with field gun and machinegun.

In the big scheme of things recapturing Orivesi station this day proved to be simultaneously both success and failure for the Reds. While they succeeded reopening railway connection between Vilppula and Tampere they also opened the route of escape for their panic-stricken troops, which without such an escape might have fought harder. With their armoured trains busy in Orivesi they had to do without their support in Lyly, which also contributed breaking of their front and their failure to re-stabilise it before it was too late.

PICTURE: Unit of Tampere Red Guard. Combanants of Red Guards often marked abbreviation of name of the Red Guards unit they belonged into their headgear. In this most have marking "T:RE". Photo provided by Museokeskus Vapriikki, Tampere. Used with CC BY 2.0 Creative Commons license. CLICK THUMBNAIL TO SEE LARGER PIC (144 KB).

19th: The Whites capture Korkeakoski railway station almost without a fight. Armoured train supporting the Reds covered their retreat. This armoured train attacked towards White troops, but soon was forced to retreat after which its crew exploded section of tracks to stop possible chase. By now Vilppula front lines of the Reds had totally collapsed with their troops fleeing towards Tampere in panic.

20th: The Whites recapture Lyly railway station. The same day Hugo Salmela, the commander of the Reds Northern Front HQ (in Tampere) still tries to organise counter-attack towards Vilppula, even if the Red Guards in Vilppula front are now totally disrupted.

21st: Troops of Colonel Forssell belonging to Häme Group (Wetzer) of White Army capture Suinula railway station. The troops of Colonel Forssell include 2 battalions, artillery battery and (armed train type) armoured train of Lyly.

Still the same day the Reds counter-attack to Suinula station with 5 companies and two armoured trains (armoured trains number 1 and 3), they succeed recapturing the station for couple of hours. Then the Whites start counter-attack of their own and recapture the railway station. Field guns of the Whites score several hits to Armoured Train number 3 and during the battle the Armoured Train number 1 also collides with this unfortunate train. Finally the reinforcements (including the (armed train type) armoured train of Lyly) arrive to the battlefield and decide the battle in favour of the Whites. The Red armoured trains number 1 and 3 head to Tampere for repairs.

Reds lead by Mikko Kokko had also equipped armed train and attacked with it to Suinula. The train and infantry of the Reds succeeded surprising the Whites in Suinula and recapture it. This train continued its advance towards north until it arrived Siitama railway-bridge and run into one of the White Army main attack formations. White artillery opened fire and train retreated to Kangasala train station. These events destroy the fighting moral of the Red Guards units, which had followed this train and also it retreats to Kangasala.

22nd: One of the Red armoured trains attacks to Suinula station again, but the Whites succeed repulsing it. The Whites also explode tracks in two places some 500 meters south of Ruutana to secure their advance this far.

White troops attack to Kangasala village where the Reds have arranged their line of defence. The Whites have more troops and artillery. The Reds have only three artillery pieces and when crews of two field guns decide to retreat also their infantry starts to falter. Their infantry start deserting from the line until the last troops also decide to retreat. The Whites capture Kangasala village.

23rd: The Whites capture Vatiala village. After this Red armoured train arrives from the north and drives through White troops firing at them. After this demonstration of drive-by shooting the train continues towards south (Tampere).

Armed train of Red Guards lead by Kokko with its 5 machineguns and 300 riflemen was still in Kangasala train station. Now it fought its way through advancing White troops to Tampere picking up more Reds with it along its route. The train successfully reached Messukylä in eastern side of Tampere, but by that time it was full of bullet holes and most its crew dead. Its arrival still succeeded shortly improving fighting moral among the Reds in Messukylä area and made them stay in their positions instead of joining the masses of Reds already fleeing towards Tampere.

Order by Colonel (soon to be promoted as Major General) Martin Wetzer distributed to White Army troops: "No chance is to be left unused when it comes for capturing armoured trains."

PICTURE: Major General Martin Wetzer (1868 - 1954) of Finnish White Army (and later of Finnish Army). Wetzer had started his military career in Army of Autonomic Grand Duchy of Finland in 1889 - 1906, made civilian career as lawyer before World War 1 and served as regimental commander in Russian Army in 1914 - 1917, reaching military rank of Lieutenant-Colonel in Russia. After Finnish Civil War he volunteered to Estonian Army for Estonian War of Liberation in 1919 and commanded various Finnish Army units until retiring from active service in year 1925. During World War 2 he returned to military duty and served in role of senior officer, whose job was to visit military hospitals and award medals. Photo from Suomen Vapaussodan historia (editition published 1934) . (8 KB).

24th: Troops of Jämsä Group (Wilkman) (White Army) capture Lempäälä station south of Tampere - this cut the railroad connection of the Reds towards south from Tampere. The Reds started their counter-attacks towards Lempäälä and battles for it continued several days, until finally ending with the Whites winning this battle. During the next three days two Red armoured trains took part in these counter-attacks.

25th: The Whites attack to Messukylä in eastern edge of Tampere. Reds have armoured train and some (poorly positioned) artillery supporting them but White Army artillery gains upper hand. When White infantry breaks through to positions of the Red infantry the Reds loose their nerve and their troops flee towards Tampere. The Whites capture Messukylä but the Reds succeed forming new line of defence to nearby Kalevankangas.

26th: Satakunta Group of White Army captures part of Pori - Tampere railway. This cuts the railway connection from Tampere to Pori on the west coast for the Reds. After this the Reds surrounded to Tampere no longer have escape by rail to any direction.

White Army troops attack in Kalevankangas and Uusikylä just in eastern edge of Tampere. They succeed capturing Uusikylä, but counter-attack of the Reds throws them out from Kalevankangas.

27th: Armoured train number 3 of the Reds fights against advancing White Army troops in Kalevankangas. Field guns of the Whites score several hits to the train and one of these hits kills commander of the train J.V. Mäkinen. However even when damaged the train succeeds continuing the battle and delaying White advance.

PICTURE: Armoured train 3 after being captured by White Army. Visible in this photo is armoured locomotive, to cabin of which White Army field gun scored a direct hit killing engine driver and fireman. Photographed by Harald Natvig in Santalahti. Photo source kuvakoelmat.fi - slide in photo collections of Museovirasto, used with CC BY 4.0 Creative Commons license. CLICK THUMBNAIL TO SEE LARGER PIC (105 KB).

28th: The White troops arrive outside Tampere and besiege the city.

Explosion wrecks Northern Front Headquarters of the Reds in building of Technical Collage in Tampere. This is the main headquarters of Finnish Red Guards in Tampere region. Cause of the explosion is Red Guards member Kustaa Salminen, who for some reason dropped armed hand grenade to box full of hand grenades stored in the building. Resulting explosion killed commander of the HQ Hugo Salmela and wounded four others. The event disrupted command of Red Guards in Tampere at least to a degree and may have benefitted their later failures.

30th: Around 3,500 Reds lead by Eino Rahja attack from the south to Lempäälä, where the Whites had cut the railway connection from south to Tampere 24th of the same month. Their goal was to break siege of Tampere. White Army units defending Lempäälä lead by Colonel Wilkman early on had only 1,300 men, after their reinforcements arrived they had about 2,500 men. The Reds had two armoured trains supporting them every now and then, some artillery and one aircraft. 1st of April the Reds came very close reaching Lempäälä railway station, but then the Whites threw them back with counter-attack made by two battalions from 1st Jaeger Regiment. These attacks of the Reds continue several days until they slowly lost force and then ended.

PICTURE: Eino Rahja (1885 - 1936) was one of the most capable leaders of Finnish Reds. He had previously served as Lenin's personal bodyguard and was one of the few Red Guard leaders to have real influence among its membership. He had tried several times stopping advance of the Whites towards city of Tampere, but did not succeed beyond delaying their advance. Once it became obvious that the Whites would reach the city he left to Helsinki promising to return to help with 15,000 men or his name would be Rähjä (slob). He never succeeded gathering that much troops, but his attacks in Lempäälä delayed falling of Tampere.Rahja apparently lacked any real military training. He succeeded escaping to Russia, where he in 1920's got into argument with other leaders of Finnish Communist Party, lost his political influence and died to tuberculosis while expecting his execution in year 1936. Photo from Suomen Vapaussodan historia (edition published 1934). (9 KB).
April
3rd: White Army starts its attack to Tampere 02:30 with the strongest artillery barrage its artillery has fired this far - 26 guns and howitzers took part in this artillery preparation. Half an hour later their infantry starts its attack. By nightfall the Whites captured eastern parts of the city up to the Tammerkoski stream.

The Reds had their Armoured Trains number 1 and 3 stationed in Santalahti of Tampere. Their Armoured Train number 2 had fallen off tracks near Pori overpass (in Tampere), but they succeeded getting it back on tracks and took it towards Mustalahti area.

White Army achieved surprise success when Company of Captain Melin from IV Jaeger Battalion succeeded crossing Tammerkoski stream by using a small dam in between cloth factory (Verkatehdas) and roof cladding factory (Kattohuopatehdas). Once getting across unnoticed the Company headed towards central of the city to Näsinlinna palace, which it captured. Once the Reds got though their worst confusion they surrounded the palace and placed it under constant fire. Among other Red units firing the Näsinlinna was also Armoured Train number 2, which shelled and machinegun it from the railway tracks west of the building. However even more dangerous than the armoured train proved to be the howitzers, which the Reds fired over open sights to the Näsinlinna. After nightfall the Company succeeded breaking through and escaping in cover of darkness. In this tour of its the Company lost 34 men dead and 50 wounded.

PICTURE: Näsinlinna palace in Tampere. The building was museum in 1918 and it still is today. Unfortunately for the building (it suffered quite a bit of damage during battle of Tampere) it was located on high ground near railway bridge over crossing Tammerkoski stream in middle of Tampere, which made it militarily tempting target. CLICK THUMBNAIL TO SEE LARGER PIC (88 KB).

4th: White Army attack across Tammerkoski River dividing city of Tampere in two starts at 04:00 with artillery preparation. Detachment lead by Colonel Ausfeld attacks along the railway-bridge in northern parts of the city. After the Whites succeed destroying machineguns the Reds had in Näsinlinna palace 3rd Battalion of 1st Jaeger Regiment attacked the building and captured it. But before the battalion gets change to continue its attack one of the Red armoured trains arrives from Santalahti by Pori rail and starts shelling and machinegunning the battalion around Näsinlinna. The battalion got pinned down in the building under heavy fire, taking casualties and retreat in panic before the White Army artillery succeeded forcing the armoured train to roll back towards Epilä. When the train was returning supporting the Reds from Epilä towards Santalahti one of the White Army field guns scores a bullseye - its artillery shell hits locomotive cabin shattering it to pieces. This bullseye-hit caused immediate mobility kill - the train was no longer able to move anywhere and was later captured by the Whites.

PICTURE: Street barricade built from bales of paper in center of Tampere during street battles. The rifle seen in the photo are Finnish Army Army, but the barricade may well be built by Red Guards. The building of Kansallispankki (National Bank) is very large building in center of Tampere with street adresses of Hämeenkatu 22, Kauppakatu 7 and Kuninkaankatu 26. After the (probably accidental) explosion had wrecked havoc in Headquarters of Red Guards in Tampere in 28th of March, the HQ had been transferred into this particular building. Photo source Finnish Heritage Agency (Museovirasto), acquired via finna.fi and used with CC BY 4.0 Creative Commons license. CLICK THUMBNAIL TO SEE LARGER PIC (278 KB).

White Army troops succeed crossing Tammerkoski River and taking various parts of the city. Troops of Grafström use the same dam that Melin's Company had used day earlier. At the same time Malmberg's troops cleared rest of the Reds from Northeast part of the city. Western side of the city troops of Satakunta Group did their best to tie as much Reds to the battle as possible to allow main attack coming from east the best possible changes of success.

In the east fierce fighting broke out between Tammerkoski stream and Esplanade street. In many buildings the house-to-house fighting continued all the way from the cellar to the roof. While the Whites gained ground female soldiers of the Red Guards succeeded keeping the city hall in centre of the town even if the Whites captured buildings around it. The Reds were about to lose the battle and now knew it. The little moral that had remained among them this far, now flew straight out of the window - the food they did not succeed eating they spoiled, while the boozing and vandalism achieved a whole new level. The Reds had nothing to loose and in this situation they did they best to destroy everything, which might be even some use for their enemy.

PICTURE: Tampere city hall. During battle of Tampere large number of refugees and some 400 Reds (with plenty of female Red Guard combatants among them) got besieged to to this house. Reds defending it surrendered only around 5:40 PM in 5th of April after the Whites had threated to open fire towards the building with field gun brougth in the city square. CLICK THUMBNAIL TO SEE LARGER PIC (88 KB).

5th: House-to-house fighting continued in centre of Tampere with Whites gaining ground little by little and city-block by city-block. By the evening only Pispalanharju was still in hands of the Reds. The Reds unwilling to allow their armoured train to be captured intact exploded their Armoured train number 3 in Lielahti rail switch in Epilä. Last of the Reds surrendered the next morning. Some Reds, which had remained hidden while their comrades surrendered, later came out from hiding and started shooting White Army soldiers from various buildings during the next couple of days.

While the Reds had exploded the Armoured train number 3 the Whites succeeded capturing the other two and issued these to their own use. They used Armoured Train number 1 transport one of their artillery batteries (presumably 6th Karelian Artillery Battery with its 87 K/95 field guns) to Karkku and later used it to support their attack to Punkalaidun. Once the Whites had replaced the wrecked locomotive of Armoured train number 2 they took also it to their own use. First it supported Colonel Hjalmarson's troops, who captured Valkeasaari and Toijala, but later it was transferred to Western Army (of White Army), which was now commanded by Martin Wetzer. For this the train was sent towards city of Hämeenlinna, but the railway-bridge destroyed by the Reds in between Toijala and Viiala delayed it too long for it to be much of use anymore. At night of 5th - 6th of April few hundred Reds still succeeded to flee from Tampere through the siege by heading north across frozen Lake Näsijärvi at night.

PICTURE: Colonel Harald Hjalmarson (1868 - 1919) was Swedish-born mercenary. He gained very poor reputation in Finland because his operations were so cautious that they borderlined cowardness. He also personally executed several prisoners of war after battle of Kuru. The slow advance (even if there was no resistance) of his troops was a major factor in spoiling White Army plans of surrounding Red troops in Vilppula front at late March and resulted much of Red troops of that area succeeding to retreat into Tampere. When the Red Guards retreated from Lempäälä front after Battle of Tampere in 25th of April Hjalmarsson's troops were again too slow to advance to use the situation for their advantage. To his defence it must be admitted that Mannerheim's HQ made serious mistake in appointing him as one of frontline commanders. Considering his past he likely would have succeeded much better in training and organising troops, than in commanding combat units. After Finnish Civil War Hjalmarson returned to Sweden and committed suicide in year 1919. Photo from Suomen Vapaussodan historia (edition published 1934). (11 KB).

24th: The troops that the Reds had in Lempäälä were still there. They also still had quite a bit of artillery and armoured train supporting them. However this front wasn't terribly active. Since the Whites had moved bulk of their troops to Karelian Isthmus they lacked both troops and heavy weapons to anything decisive and the Reds had no fighting moral or troops for it either. However the situation started to unbolt when 24th of April the Reds in Lempäälä front started their retreat towards city of Lahti, which the Germans had already captured, but which they due rumours and false information may have still thought to be in hands of Reds.

What was left from Western Army of the Reds had been surrounded in southwest side of Tampere in region of Etelä-Häme. The Whites tightened their siege little by little around these troops. Some 40,000 Red Guards combatants and civilians supporting them tried desperately breaking out of this siege.
May
2nd: The remains of Western Army for the Reds surrendered. The Whites took some 20,000 prisoners and captured some 50 guns and 200 machineguns. After this the only remaining Red Army units in Finland were in region of Kymenlaakso.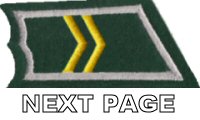 ---
Last updated 30th of March 2021
Webmaster: JTV jtvalias@hotmail.com
Copyrights (pictures, text and graphics): Jaeger Platoon Website.