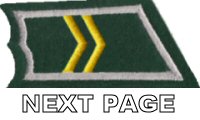 MINE THROWERS & MORTARS
PART 2
Mine Throwers / Trench Mortars
76 mh/16
(76 mm miinanheittäjä malli 1916)
(76 mm mine thrower model 1916)
(LMW n/A aka leichte minenwerfer neues art)
PICTURE: German 76-mm mine thrower on its fortification with Finnish soldier, who is wearing M/22 uniform. (Photo taken in Reserve Officer School's Museum, Hamina). CLICK THUMBNAIL TO SEE LARGER PIC (111 KB).
| | | | |
| --- | --- | --- | --- |
| Calibre: | | 75.8 mm | |
| Barrel length: | | ? | |
| Weight in action: | | 140 kg (while on wheels) / 100 kg (while on ground) | |
| Muzzle velocity: | | ? | |
| Max. rate of fire: | | 20 shots / minute | |
| Traverse: | | None | |
| Elevation: | | On direct fire carriage: 0 degrees, + 27 degrees | |
| | | On indirect fire carriage: + 12 degrees, + 74 degrees | |
| | | On fortification mount: + 45 degrees, + 75 degrees | |
| Min. range: | | 0 - 600 meters (depending carriage/mount) | |
| Max. range: | | 1050 meters | |
| Ammunition weight: | | 4.6 kg (HE) | |
| Ammunition types: | | HE, APHE (likely?), (flare + smoke ?) | |
| Country of origin: | | Germany | |
Finnish use: Finland acquired 11 of these light mine throwers from the Germans in late 1918. During the next ten years additional acquisitions increased their total number to 31 weapons. Finnish Army used them in active training until replaced with 81-mm mortars in early 1930's and being replaced to Civil Guard. Also Civil Guard got them replaced with 81-mm mortars in Apparently the last of these mine throwers were exported in year 1937.
While German medium and heavy mine throwers were large and heavy weapons their 76-mm colleague was much more compact and mobile. As all German mine throwers were fairly short range weapons (maximum range between 950 - 1050 meters) the mobility often made the difference for them either being in there were needed or not. While its ammunition lacked the punch needed for taking out field works the 76-mm mine thrower proved good infantry support weapon. Even compared to modern mortars it was quite versatile, as its newer version was capable delivering also direct fire (which is impossible to most mortars even today). Due to this capability and shortage of other suitable weaponry before end of World War 1 German Army started using its 76-mm mine throwers as also antitank-weaponry. Presumably Erhardt designed this mine thrower, which was further developed during World War 1. Apparently over 12,000 german 76-mm minenwerfer were manufactured during and over 10,000 of them remained in use until end of the World War 1.
Finland bought 76-mm German mine throwers in late 1918 from the Germans and these become the main mine thrower type in use of Finnish military. 1st of January 1919 Finnish Army had 24 mine throwers, from which 11 were these German 76-mm light mine throwers. Unlike other mine throwers German 76-mm proved so successful that additional 20 weapons were acquired during the following decade - bringing their total number to 31 weapons by year 1928. Most if not all German 76-mm mine throwers used in Finland were n/A (neues Art = new model) version, which was capable to also direct fire when equipped with direct-fire carriage. They could be relatively easily manhandled from one emplacement to another while on wheels. Like many field artillery pieces of its time they had hydraulic buffer and spring recuperator. Rifling of the gun barrel had 6 grooves, which were in 7-degree angle. Minimum shooting range depended if the mortar was placed on fortification mount (in other words: without wheels), or if it was on indirect fire carriage (on wheels) or on direct fire carriage. For example indirect fire carriage offered minimum elevation of 12 degrees, which limited minimum shooting range on flat terrain to 600 meters.
PICTURE: German 76-mm mine thrower on wheels. Photo quality is unfortunately what it is. (Photo taken in Sotamuseo). CLICK THUMBNAIL TO SEE LARGER PIC (34 KB).
Calling German ammunition inventory for 76-mm mine thrower versatile would be an understatement. During World War 1 German ammunition inventory included no less 33 than ammunition designs for this weapon. While German ammunition included also gas- and message-shells (and these were included also to Finnish manuals) Finnish Army did not have those ammunition types. The ammunition types actually used by Finnish Army included high explosive (HE) shells and apparently also armour piercing high explosive shells (APHE), since 76-mm minethrower was in 1920's also considered to be an antitank-weapon. Flare- and smoke shells may have also existed in Finnish inventory, but none of sources verify their actual use or opposite. As far as known all ammunition used in Finland was German-made. HE-projectiles were 28-cm long and contained both primary propellant charge (located in cavity inside base of the projectile) and explosive charge (weighting 360 - 580 grams). Two fuse versions existed for HE-shells: Concussion fuse (which detonated on impact) and combined time delay + concussion fuse, which could be set to time delay settings of 7 - 24 seconds.
German naming system for HE-shells:
L = Lotte
E = Erna-Liese
A = Anna-Liese
As mentioned these HE-shells contained primary propellant charges I and II (containing 11 grams of nitroglyserin gunpowder 13). Secondary propellant charges III - V were separate and added when needed. Each secondary propellant charge contained 3.5 grams of the same explosive. Explosive used in the HE-shells was usually either perdite or donarite. APHE-shell was O = Olga in German naming system, it was manufactured 1917 - 1918. APHE-shell had tip made from hard steel and contained concussion fuse with short time delay (intended for exploding it only after entering armour vehicle or other similar hard target). It was 24.75-cm long and in favourable conditions was capable penetrating 15-mm steel plate. Flare-shell was B = Berta in German naming system. It had small parachute to increase time of illumination that it provided. The duration of illumination was about 20 seconds and it provided light to area 500 - 1000 meters in diameter (size of illuminated area depended elevation used while firing it). Smoke-shell had been equipped with fuse specially designed for it and contained 100 grams of mix containing blackpowder and pitch. Ammunition was packed into wooden boxes each containing four or six shells. Apparently Finnish Army had reasonably decent ammunition inventory for these weapons - even in year 1935 there were still 26,620 shells reserved for them.
PICTURE: Mine Thrower Unit (Miinaheitinyksikkö of Carelian Guard Regiment (Karjalan Kaartin Rykmentti) in a group photo with two 76mm mine throwers. Photographed by unknown photographer in June of 1924. Officer in the middle of front row has officer's sword, officer's cap m/22 and cloak m/22. All other soldiers wear military uniform m/22 with field cap m/22 and summer tunic m/22. Photo source Sotamuseo, acquired via KUMEPA. CLICK THUMBNAIL TO SEE LARGER PIC (228 KB).
German 76-mm mine throwers remained in active training use of Finnish Army until 81-mm mortars replaced them in by early 1930's. If Finnish Army would have been mobilised in 1920's each of four infantry divisions would have received six of these mine throwers, while another six weapons would have been issued to Jaeger Brigade (with each of its three Jaeger Battalions receiving two mine throwers). Typical manner of that time once replaced in Army use with 81-mm mortars, 76-mm mine throwers got transferred to Finnish Civil Guard (Suojeluskunta). By year 1931 Civil Guard had received 14 of them and by year 1935 their number in Civil Guard use had increased to 29. Civil Guard used them as training weapons until Army loaned enough 81-mm mortars to replace them also in this use in year 1935. With also Civil Guard now having enough 81-mm mortars for training purposes, this marked the end of career for German 76-mm minethrowers in Finland. Apparently practically all remaining German 76-mm mine throwers were sold to Oy Transbaltic Ab in January of 1937 and exported by it that same year. Mine throwers sold to Transbaltic included 26 pcs 76-mm mine throwers, six 170-mm mine throwers and two 250-mm mine throwers. Along the 76-mm mine throwers Finnish military sold Transbaltic also 27,832 mine thrower shells intended for them, this was in addition of 6,000 mine thrower shells already sold to Transbaltic in October of 1936. According Finnish Army doctrine of 1920's besides their main use as fire-support of infantry, these weapons could be used also as antitank-weapons - the role to which the German Army had already pressed them during World War 1. While 76-mm mine thrower was important historical weapon for World War 1, in Finland its historical role was minuscule. In essence for Finnish military it was a training weapon that was used in 1920's and 1930's, since it failed to see any real use in Finnish Civil War and was already gone by World War 2.
91 mm mine thrower
PICTURE: 91-mm mine thrower GR model 1916 manufactured by Kone ja Silta Oy for Russian military during World War 1. Notice two black shells for this weapon placed next to it. (Photo taken in Sotamuseo). CLICK THUMBNAIL TO SEE LARGER PIC (196 KB).
| | | | |
| --- | --- | --- | --- |
| Calibre: | | 91 mm | |
| Barrel length: | | 62 cm | |
| Weight in action: | | 48 kg / 74 kg (depending source) | |
| Muzzle velocity: | | about 100 m/sec | |
| Max. rate of fire: | | 4 - 5 shots / minute | |
| Traverse: | | None | |
| Elevation: | | - ? degrees, + ? degrees | |
| Min. range: | | ? meters | |
| Max. range: | | 500 meters | |
| Ammunition weight: | | 3.3 kg | |
| Ammunition types: | | HE (*) | |
| Country of origin: | | Russia (/Finland) | |
Notice: These numbers above are for 91-mm mine thrower GR model 1915.
Finnish use: At least four of these Russian mine throwers were used by Finnish White Army during Finnish Civil War in year 1918. The unit that they were issued run out of ammunition before ending of the war.
Practically all countries taking part in World War 1 soon learned the effectiveness of German "minenwerfer" and this sparked development of their own mine throwers - and Russia was not exception to this. During the war Russian military introduced variety of mine throwers in several calibers. 91-mm seems to have been one of the most common among them. GR used in model name of this trench mortar seems to be abbreviation of "Germanskij - Russkij&quot (German-Russian) and is apparently based to its origins. Namely it was almost direct copy of German 9.15-cm Lanz trench mortar, with some improvements designed by Russian Colonel (later: General) M.F. Rosenberg. What is know suggests that some 12,500 of these trench mortars were manufactured in Russia in 1915 - 1917.
During early days of Finnish Civil War in year 1918 Finnish White Army succeeded captured four Russian 91-mm mine throwers GR of two versions - according original sources presumably they werecaptured when Russian troops disarmed in Lapua in Pohjanmaa region. By end of Civil War dozens of Russian 91-mm trench mortartars had been acquired. For example inventory list of Viipuri Weapons Depot (Viipurin Asevarikko) from 18th of November 1918 lists their total number as 38 weapons at that time (+ 3 weapons that were missing parts). The captured GR mine throwers came in two separate models - model 1915 and model 1916. From these two versions at least m/1916 had been manufactured by Kone ja silta Oy (Machine and Bridge Ltd) in Helsinki, Finland for Russian Army. Hence it is possible that much of these dozens of trench mortars were actually weapons, which Kone ja Silta Oy had manufactured, but had not yet been delivered to Russia and fell into hands of Finnish Army after the Civil War. Main difference between the two 91-mm trench mortar models is the gun mount - m/1915 has simple plate-like platform designed for carrying the weapon from one place to another, while m/1916 has much more elegant mount with wheels, which the crew could use to pull the weapon in suitable terrain. Ammunition used with both versions seems to have been the same.
PICTURE: Russian 91-mm GR mine thrower model 1915. (Photo taken in Tykistömuseo). CLICK THUMBNAIL TO SEE LARGER PIC (145 KB).
Finnish White Army was swift to put the four captured mine throwers to good use. Artillery school formed in Pietarsaari trained them crews creating a unit, which was simply named Miinanheitinyksikkö (literally translated: Mine Thrower Unit) and sent to Vilppula front (north from city of Tampere) in 21st of February 1918. This unit armed with four captured 91-mm mine throwers had about 40 men of recruited personnel and was lead by Swedish captain Ekström. For the battles the unit was divided in two independently operating sections. One of these sections was commanded by gunner Paalanen and fought in Ruovesi area, while the second detachment commanded by Swedish ensign Schwererin fought in Vilppula. Each of the mine throwers had a six-man crew. While Miinanheitinyksikk&ouml was apparently the only mine thrower unit of Finnish White Army its effectiveness proved short-lived for very practical reason - the unit run out of ammunition soon after Tampere was captured 6th of April 1918. Due to their small number and source of ammunition 91-mm mine throwers do not seem to have seen much use for rest of the Civil War. By end of year 1918 Finnish Army apparently succeeded acquiring some ammunition for them, but not very much. The above mentioned inventory list from Viipuri Weapons Depot in 18th of November 1918 lists total 760 shells type FP for them - only 20 shells per mine thrower. Apparently these mine throwers did not see any real use with Finnish military after Civil War and may have been sold or scrappedsoon after it, since they seem to disappear from Finnish Army inventory already in year 1919. Several 91-mm mine throwers have survived in Finnish museum collections, with m/1915 in exhibition of Museo Militaria and at least one m/1916 in collections of Finnish Military Museum.
PICTURE: Another view of 91-mm mine thrower GR model 1916 manufactured by Kone ja Silta Oy for Russian military during World War 1. Notice two black shells for this weapon next to it. (Photo taken in Sotamuseo). CLICK THUMBNAIL TO SEE LARGER PIC (190 KB).
According inventory lists originating from late 1918 Finnish Army captured also small number of several other Russian trench mortar designs and ammunition for them during Civil War, but they do not seem to have any use with Finnish Army. These other captured Russian trench mortars captured in 1918 included 20-mm and 50-mm (likely 47-mm or 58-mm) mortars.
High explosive shells used with this weapon were cast iron shells that weight 3.3-kg and were filled with either ammonal or TNT. Muzzle velocity was only about 100 meters per second, but still allowed maximum range of 500 meters. Russian military also has a flare round for this mine thrower, but there is no evidence of them seeing any Finnish use.
PICTURE: Group of Finnish soldiers posing with 91-mm mine thrower GR model 1916. According text written to this photo it was taken sometime in year 1918. Uniforms and steel helmets (Russian m/1917) fit to era just after Civil War. Condisidering the armband in particular it is likely that the soldiers seen in the photo served in Helsinki Jaeger Brigade (Helsingin Jääkäriprikaati), which was formed in April of 1918. The minethrower has a plaque similar to which Kone ja Silta Oy used to mark its minethrowers. Soldier on the left has Browning M/1900 pistol, while others seem to have infantry rifles M/91. (Photo part of Jaeger Platoon Website photo collection). CLICK THUMBNAIL TO SEE LARGER PIC (150 KB).
OTHER MINE THROWERS USED BY FINNISH ARMY:
- 170 mm mine thrower: This is 170-mm Erhardt mine thrower m/1912. Finnish Army seems to have had seven of these German medium mine throwers. Just like the much numerous 76-mm mine throwers also these were likely bought from the Germans in year 1918. Unlike its smaller calibre counterparts this weapon was capable destroying also fortified buildings, bunkers and other similar targets with its 50-kg projectiles. However it was also much less mobile (total weight in action was 586 kg) and had considerably lower rate of fire (maximum rate of fire was 35 shots/hour - in other words about one shot in every two minutes). As usual the range of this weapon was rather short (maximum range was 1,040 meters) mainly due to low muzzle velocity (110 meters/second). By mid 1930's six of the weapons had been stored in depots, while only one remained in training use and it was issued to Civil Guard. Year 1935 Finnish military had 1,127 shells reserved for these mine throwers. Six out of seven mortars existing in Finnish inventory and 1,126 mine thrower shells intended for them were sold to company Oy Transbaltic Ab in January of 1937 and exported. Nowadays the only weapon remaining in Finland is in collections of Museum Militaria (former Finnish Artillery Museum) in city of Hämeenlinna.
PICTURE: German 170-mm mine thrower on wheels. This particular weapon was manufactured by Rhenische Metalwaaren u. Maschinfabrik in Düsseldorf year 1916. (Photo taken in Tykistömuseo). CLICK THUMBNAIL TO SEE LARGER PIC (200 KB).
- 250 mm mine thrower: This is German heavy mine thrower and mainly intended to be used against fortifications. As other German mine throwers they were apparently acquired in year 1918. Finnish military had two of these weapons and year 1935 there was 486 shells reserved for them. It had maximum range of bit less than 1,000 meters, effective range about half of that and maximum rate of fire only about 20 shots/hour (or about one shot for every three minutes). Since it weight 768-kg this weapon was much less mobile than other mine throwers in Finnish inventory. But it also fired hard-hitting 50-kg and 97-kg shells designed for knocking out fortifications. Both of these weapons were sold to company Oy Transbaltic Ab in January of 1937 with 485 mine thrower shells intended for them and exported later that year.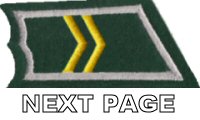 ---
Source materials used for making these mortar pages listed on bottom of MINETHROWERS AND MORTARS PART 7.

.
---
Last updated 5th of February 2021
Webmaster: JTV jtvalias@hotmail.com
Copyrights (pictures, text and graphics): Jaeger Platoon Website.